Thursday, August 04, 2022 @ 01:47 PM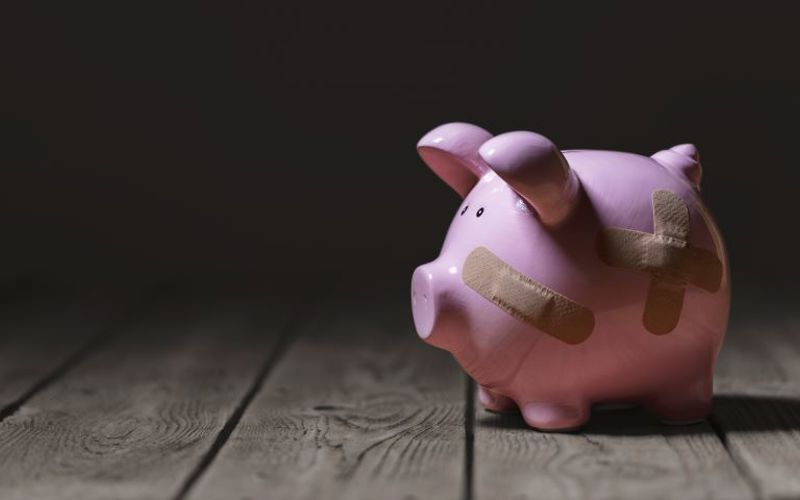 ATTENTION: Major social media outlets are finding ways to block the conservative/evangelical viewpoint. Click here for daily electronic delivery of The Stand's Daily Digest - the day's top blogs from AFA.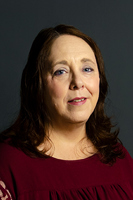 Joy Lucius
The Stand Writer
MORE
Checkout these verses from the familiar 13th chapter of 1 Corinthians in The Message Bible:       
If I give everything I own to the poor and even go to the stake to be burned as a martyr, but I don't love, I've gotten nowhere. So, no matter what I say, what I believe, and what I do, I'm bankrupt without love.
Bankrupt is not a word most people like to think about or discuss. It's not a topic that usually comes up in polite conversation; that's for sure. In fact, both the denotation and the connotation of this word are depressing and degrading.
Webster defines bankrupt as "reduced to a state of financial ruin, exhausted of valuable qualities, completely lacking in particular desirable quality or attribute, insolvent, impoverished, broken, ruined, destitute, or barren." And that's just for starters!
I'm not sure about you, but when I hear the term bankrupt, my first thought centers on finances – or more accurately – the lack thereof.
But in the famous "love chapter" of 1st Corinthians, the apostle Paul puts a very different spin on things. He equates bankrupt to a person who is without love.
That might be easy to swallow if Paul was referring to the person who receives no love as the bankrupt individual. After all, we are all looking for love in some form or fashion. Most everything we do, if the truth be told, is an attempt to find love and acceptance on some level.
Ironically though, Paul did not seem to view the unloved person as the needy individual. Instead, he describes the person who does not give love as the bankrupt soul. In other words, if love is not the basis of all we say or do, then our words and deeds are "insolvent, impoverished, broken, ruined, destitute, or barren."
Without love, we are bankrupt. And that thought is scary to me; it really is.
But why should this issue of bankruptcy bother me? I'm a pretty loving person – right? I manage to do most things with joy in my heart and a positive attitude. I greet everyone, strangers and friends alike, with a smile on my face.
I even try to be kind and gracious to those who are ungracious and kind to me. On a daily basis, I try to demonstrate good manners and thoughtfulness. I honestly try to live like that, putting others first.
 But do I really love others? Really?
Are my motives pure, or do I act out of habit? Do I simply do what is expected of me? Are my actions just the social and moral norms? Do I really love others? Do I love without expectation of reciprocation? Or do I love only for the love I want to receive in return?
Do I love with the love of Christ?
Now, that is the real test of my love; it is the one question that can quickly check the balance of my bank account of love.
Honestly, it used to be easier for me to check myself in this area back when I was a fulltime teacher. Back then, my students had nothing to offer me in return for what I gave them each day. Not really. All they had to offer in return was a hug here, a handmade trinket there, and a sweet hug or word now and then.
Plus, my students saw me and knew me for who I was. There was no hiding my motivations from them. They knew me better than any other group of people in my life, often even better than family members. After all, kids see right through fake and phony; it's their superpower.
They saw my love in action, and they instantaneously knew if their old teacher was simply going through the motions. And the love of Jesus, the real kind of love, was even easier for them to spot – and receive.
It was so easy to check my love inaction back then. But now, without my mini bank auditors, I really must guard my heart against bankruptcy.
Because just like my students, Jesus knows the truth. He sees the motives and intents of my heart, and He even knows the truths about myself that I am unable or unwilling to face. At all times, He knows whether I am bankrupt inside or not.
But God is a gracious banker, and He offers me a free overdraft policy. So, my prayer today is for God to thoroughly examine me and create a pure heart in me, a heart like His. I pray that He will renew a right spirit in me, one that loves without reserve. Most of all, I pray that He will give me His boundless love for others. In fact, I pray that Jesus will truly love through me.
Without His love, I am just an insolvent, impoverished, broken, ruined, destitute, or barren, and bankrupt soul. So, please fill me, O Lord! Make a big deposit of Your love in my heart today.
Please Note: We moderate all reader comments, usually within 24 hours of posting (longer on weekends). Please limit your comment to 300 words or less and ensure it addresses the content. Comments that contain a link (URL), an inordinate number of words in ALL CAPS, rude remarks directed at the author or other readers, or profanity/vulgarity will not be approved.