Tuesday, August 16, 2022 @ 12:22 PM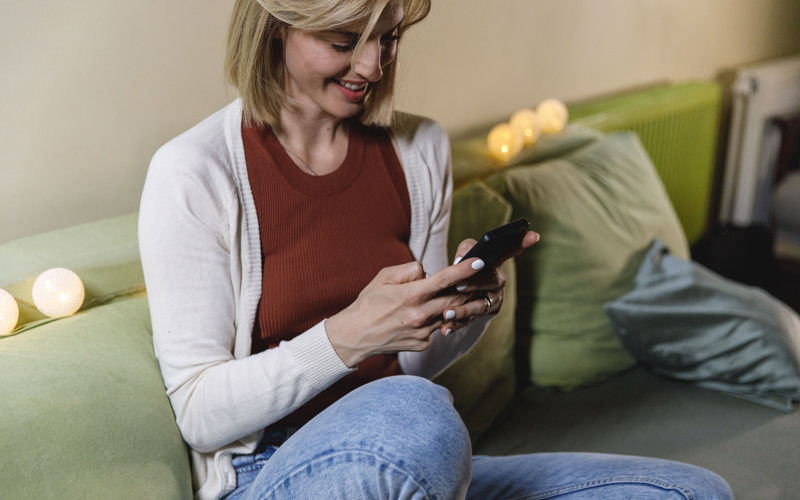 ATTENTION: Major social media outlets are finding ways to block the conservative/evangelical viewpoint. Click here for daily electronic delivery of The Stand's Daily Digest - the day's top blogs from AFA.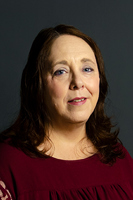 Joy Lucius
The Stand Writer
MORE
I am sick of the absolute lies fed to today's women about our worth and power.
The voices shouting at us are loud, my friends. And some of the things they say are almost scriptural. They have a twisted tidbit of biblical truth. Just enough truth to mask the diabolical lies they speak.
Oh, yes! We can rest assured that Satan knows Scripture. The question is: Do we know the Word well enough to counteract his half-truths? Or, like Eve, the first woman on earth, do we know the Word but prefer the enemy's self-serving spin on God's truth? Do we always follow His commands or only when they suit us?
We must also remember that partial truth and manipulating the truth are not new tactics for the enemy. Satan even tried twisting God's Word to tempt our Savior in the wilderness. But Jesus IS the Word, and He answered the enemy's lies with truth alone. (See Matthew 4.)
We would do well to use the same strategy as Jesus against the demonic lies of the world. For as Christians, we are held accountable to God's truth. The parable in Luke 12 teaches us that we must know the master's will and then do it. Consequently, it's our job (our privilege) to study the Bible.
So, we must equip ourselves with the Word, dear daughters (and sons) of God. There's no excuse for "not knowing." If we (and our family) perish from a lack of knowledge, it's our fault.
To prevent that tragedy, let's examine a few of these supposedly "empowering" lies I've gathered lately from social media memes and other places – even ministry sites. Then, let's compare each sweet-smelling, soothing falsehood with the absolute truth of God's Word.
     The world says:  You are enough.
     The Bible says:  You will never be enough without Him.
For in Christ all the fullness of the Deity lives in bodily form, and in Christ you have been brought to fullness (Colossians 2:9-10a).
Remain in me, as I also remain in you. No branch can bear fruit by itself; it must remain in the vine. Neither can you bear fruit unless you remain in me. I am the vine; you are the branches. If you remain in me and I in you, you will bear much fruit; apart from me you can do nothing (John 15:4-5).  
     The world says:  Find yourself.
     The Bible says:  Find God.
But seek first his kingdom and his righteousness and all these things will be given to you as well (Matthew 6:33).
For in him we live, and move and have our being (Acts 17:28).   
     The world says:  Put yourself first.
     The Bible says:  Put God first.
You shall have no other gods before Me (Exodus 20:3). 
Jesus replied: "Love the Lord your God with all your heart and with all your soul and with all your mind" (Matthew 22:37). 
     The world says:  You are essentially a good person.
     The Bible says:  God alone is good.
For I know that good itself does not dwell in me, that is, in my sinful nature. For I have the desire to do what is good, but I cannot carry it out (Romans 7:18). 
"Why do you call me good?" Jesus answered. "No one is good – except God alone" (Luke 18:19).    
     The world says:  Follow your heart.
     The Bible says:  Follow God. Your heart will lie to you. 
The heart is deceitful above all things and beyond cure. Who can understand it? (Jeremiah 17:9) 
Trust in the Lord with all your heart and lean not on your own understanding; in all your ways submit to him, and he will make your paths straight. Do not be wise in your own eyes; fear the Lord and shun evil (Proverbs 3:5-7).        
     The world says:  Believe in yourself; you can do anything.
     The Bible says:  Believe in God; you can do nothing without Him.
I can do all this through him who gives me strength (Philippians 4:13). 
I am the vine; you are the branches. If you remain in me and I in you, you will bear much fruit; apart from me you can do nothing (John 15:5). 
By now, I hope it's clear that the world will straight-up lie to us – and lie with a straight face while using parts of God's own words to perpetrate its falsehoods. And these lies have just enough truth to make the enemy's words tickle our ears and soothe our screaming flesh.
But we must test the pretty little lies by lining them up alongside Scripture. With such easy access to online Bible tools, this is not a difficult task, even for someone not as familiar with the Bible as need be.
For instance, let's take one of the cutest little empowering sayings circulating online right now and research it in the context of the Bible: "She thought she could, so she did."
Sounds great, right? And again, it is truth – to a degree. After all, every woman of God is more than a conqueror. But the hinge pin of that truth (and that verse) is missing:
No, in all these things we are more than conquerors through him who loved us. For I am convinced that neither death nor life, neither angels nor demons, neither the present nor the future, nor any powers, neither height nor depth, nor anything else in all creation, will be able to separate us from the love of God that is in Christ Jesus our Lord (Romans 8:37-39).
Do not be deceived, women (and men) of God. Without Jesus as our Lord and Savior, we are doomed, without hope in this world or the next. But here's the Good News – the grand and glorious news, to be exact: "But thanks be to God! He gives us the victory through our Lord Jesus Christ" (1 Corinthians 15:57).
So, do not be fooled by the pretty little lies of the enemy. Instead, recognize that the world's view of women is distorted and deceptive, a pack of half-truths and twisted lies. We cannot seek our worth or our validation there. God alone truly sees us, knows us, and loves us. He is our only source for true validation and worth.
Dear friends, let's turn to Him and discover who we are in Him. It's a worth far beyond rubies, a price so costly that He willingly gave His own life for us. And what He has for us is far better than anything we could imagine – or do.
So, when the world says, "She thought she could, so she did," we can boldly say, "No, because God said she should and she could, she did!"
Please Note: We moderate all reader comments, usually within 24 hours of posting (longer on weekends). Please limit your comment to 300 words or less and ensure it addresses the content. Comments that contain a link (URL), an inordinate number of words in ALL CAPS, rude remarks directed at the author or other readers, or profanity/vulgarity will not be approved.