Monday, August 08, 2022 @ 07:15 AM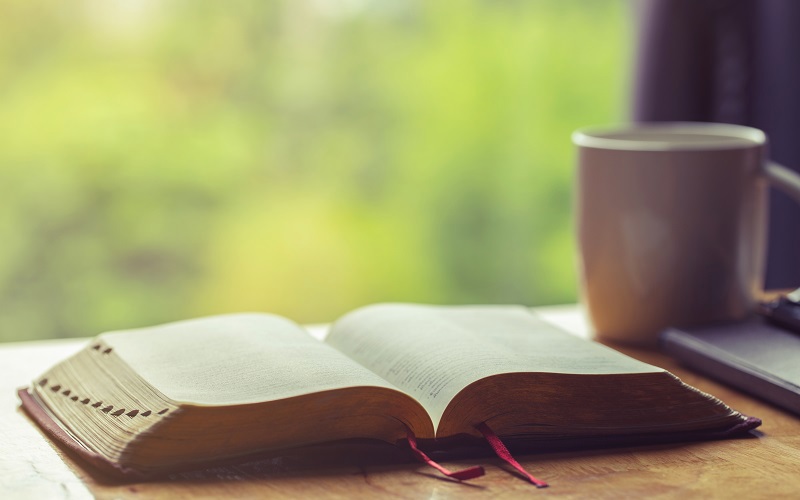 ATTENTION: Major social media outlets are finding ways to block the conservative/evangelical viewpoint. Click here for daily electronic delivery of The Stand's Daily Digest - the day's top blogs from AFA.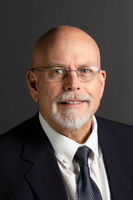 Rob Gardner
Retired AFA Staff Member
MORE
Monday
Our Guide
And now, dear brothers and sisters, one final thing. Fix your thoughts on what is true, and honorable, and right, and pure, and lovely, and admirable. Think about things that are excellent and worthy of praise (Philippians 4:8 NLT).
We cannot produce anything that is truly good in our lives without Christ. We must have a guide who shows us the Way.
Folks, if you want to see how to tackle life's challenges, just look to Jesus.
Thank you, God, for your Son! Praise Jesus' name! He changed the world and all eternity. He changed my life yesterday, today, and forever. Thank you, Jesus! Amen.
Tuesday
His Saving Grace
Have mercy on me, O God,
    because of your unfailing love.
Because of your great compassion,
    blot out the stain of my sins.
Wash me clean from my guilt.
    Purify me from my sin.
For I recognize my rebellion;
    it haunts me day and night.
Against you, and you alone, have I sinned;
    I have done what is evil in your sight.
You will be proved right in what you say,
    and your judgment against me is just.
For I was born a sinner—
    yes, from the moment my mother conceived me.
But you desire honesty from the womb,
    teaching me wisdom even there.
Purify me from my sins, and I will be clean;
    wash me, and I will be whiter than snow.
Oh, give me back my joy again;
    you have broken me —
    now let me rejoice.
Don't keep looking at my sins.
    Remove the stain of my guilt.
Create in me a clean heart, O God.
    Renew a loyal spirit within me.
Do not banish me from your presence,
    and don't take your Holy Spirit from me.
Restore to me the joy of your salvation,
    and make me willing to obey you.
Then I will teach your ways to rebels,
    and they will return to you.
Forgive me for shedding blood, O God who saves;
    then I will joyfully sing of your forgiveness.
Unseal my lips, O Lord,
    that my mouth may praise you.
You do not desire a sacrifice, or I would offer one.
    You do not want a burnt offering.
The sacrifice you desire is a broken spirit.
    You will not reject a broken and repentant heart, O God.
Look with favor on Zion and help her;
    rebuild the walls of Jerusalem.
Then you will be pleased with sacrifices offered in the right spirit —
    with burnt offerings and whole burnt offerings.
    Then bulls will again be sacrificed on your altar (Psalm 51 1-19).
None of us can escape the fact that we are broken. We are sinners from the beginning to the end of our lives. We seek things of this world. We seek things of pleasure. We seek everything but who we need. We need you, Lord. Even when we turn from you, Lord, we need you because you never leave us or deny us.
The denial is only on our end. Lord, you are ever forgiving. You are full of grace and of mercy. We are the insubordinate, spoiled child.
Forgive us, Lord. We have sinned. We have sinned against you and have chosen our path rather than yours.
Dear Lord, lead us back to you and your path. By the saving grace of our Lord and Savior, we pray these things. Amen.
Wednesday
Pray with Me
Your word is a lamp to guide my feet
    and a light for my path.
I've promised it once, and I'll promise it again:
    I will obey your righteous regulations (Psalm 119:105-106 NLT).
Join me today in prayer. I pray that God will use our petitions to do amazing things in our lives and in our nation.
Let us pray together.
Lord, we come humbly before your throne to ask that you guide our path today and forever. We ask this for ourselves and for all those who read these words. We all have stumbled and continue to struggle with life so we need you, Lord, and your direction.
Lord, we ask specifically that you will give us discernment for your will in our lives. We also pray you will provide all who are reading this with a clear vision of what you would have them do. Lord, lead us and direct us in your perfect ways.
Father God, we also pray for our nation. Our nation is struggling with sin. We have removed you and your instructions from our lives, our government, and our people. We are struggling as a nation with hate being the main theme for the day.
Lord, we lay these requests at the foot of the cross. We give you total control and ask that you meet our needs and that your mighty name be glorified. I pray this in the matchless name of Jesus the Christ. Amen.
Thursday
Petitions & Answers
The Lord has heard my plea;
    the Lord will answer my prayer (Psalm 6:9 NLT).
What happens when we pray? Do we expect immediate answers?
Are we using God as a wishing well? What is it you are asking for? Are you praying for His will or your will?
Is how God answers dependent on how we ask? He will answer earnest prayers, but it will be in His timing. Thanks be to God.
Lord God, your will be done – nothing more, nothing less, and nothing else. Amen.
Friday
Living in the Truth
If we claim we have no sin, we are only fooling ourselves and not living in the truth (1 John 1:8 NLT).
We are only fooling ourselves if we think we can live life doing as we please, ignoring our sin and not repenting. We are all sinners in need of a Savior. We all need to repent and do better today than we did yesterday.
We all have a sinful nature since the fall of Adam. We all need to proclaim the mighty name of Jesus and ask Him into our hearts and our lives. We are all broken – not just some but every one of us.
The good news is we have a Savior. His name is Jesus, and He is available to everyone in the world. All we have to do is ask Him to be our Lord and our Savior. Proclaim Him as our Lord and confess and repent from your sins.
A new life can begin today. Why not make that life change today? Jesus will change your life both now and forever.
Lord God, thank you for loving us so much that you gave yourself for the world. God, I pray many will come to the love, mercy, and grace you provide through Jesus. It is in His mighty name I pray. Amen
Saturday
Made Right Only by God
Yes, everything else is worthless when compared with the infinite value of knowing Christ Jesus my Lord. For his sake I have discarded everything else, counting it all as garbage, so that I could gain Christ and become one with him. I no longer count on my own righteousness through obeying the law; rather, I become righteous through faith in Christ. For God's way of making us right with himself depends on faith. (Philippians 3:8-9 NLT)
Are you guilty of leaving God at the church house? Too many of us walk around depending on ourselves. We go to church to hear some preaching. We feel good about ourselves while walking out of the church in our own spirit instead of the Spirit of God.
Folks, we aren't made right by ourselves or by the things we do. We are only made right by the power of God. We must die to ourselves and live for Him. We are saved by our faith in Christ and through His love, mercy, and grace for us.
Lord God, thank you for saving us from ourselves. Help us, Lord, to truly die to self and let you have full control. Amen.
Sunday
A Beautiful Relationship
"But if we confess our sins to him, he is faithful and just to forgive us our sins and to cleanse us from all wickedness" (1 John 1:9 NLT).
It's the beautiful beginning of a wonderful relationship. Thank you, Jesus!
Dear Lord, thank you for giving each of us a chance to have that personal, beautiful relationship with you. The only hope for our world and our nation is that we turn back to you, Lord. The turmoil in our nation can only be controlled by your presence. I pray we will open our hearts to you so you can do your amazing work. I pray and ask in the mighty and matchless name of Jesus Christ. Amen.