Monday, August 15, 2022 @ 06:00 AM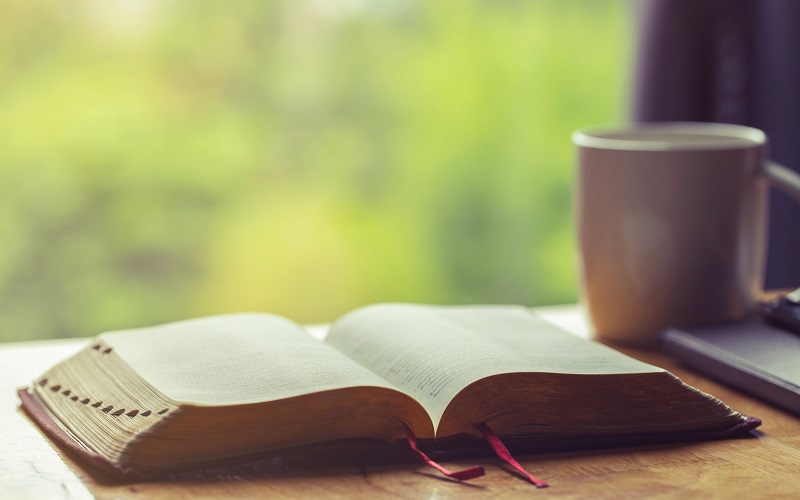 ATTENTION: Major social media outlets are finding ways to block the conservative/evangelical viewpoint. Click here for daily electronic delivery of The Stand's Daily Digest - the day's top blogs from AFA.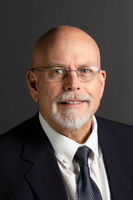 Rob Gardner
Retired AFA Staff Member
MORE
Monday
Totally Thankful
From eternity to eternity I am God.
    No one can snatch anyone out of my hand.
    No one can undo what I have done (Isaiah 43:13 NLT).
I'm so thankful we have a God who loves us.
When we have faith in Christ and repent to turn away from our sins, then our name is written in His Book of Life. Nothing can separate you from His love.
Lord God, thank you for saving us from ourselves. It's in the mighty and matchless name of Jesus we pray. Amen.
Tuesday
Nothing Is Better Than This
This is real love – not that we loved God, but that he loved us and sent his Son as a sacrifice to take away our sins (1 John 4:10 NLT).
Wow, it doesn't get any better than being a child of God the Most High. We can look near and far but we will never find anyone who loves us more than God, our Creator. He loves us so much that He accepts us as we are, but because of His love, He will never leave us as we are.
Father God, we praise your holy name. We thank you for loving us so much that you provided the only way to become cleansed of our sin through your Son, Jesus Christ. We give you all the praise and glory as we are so undeserving, but you have called us worthy. Lord God, help us to trust in you and follow your instructions. Lead us and direct us, Lord God. We pray in the mighty name of Jesus. Amen.
Wednesday
Seeking God
The one thing I ask of the Lord –
    the thing I seek most –
is to live in the house of the Lord all the days of my life,
    delighting in the Lord's perfections
    and meditating in his Temple.
For he will conceal me there when troubles come;
    he will hide me in his sanctuary.
    He will place me out of reach on a high rock.
Then I will hold my head high
    above my enemies who surround me.
At his sanctuary I will offer sacrifices with shouts of joy,
    singing and praising the Lord with music. (Psalm 27:4-6 NLT).
May we all seek God more today than yesterday. May we long to live in the house of the Lord now and for eternity. May we realize that God surrounds us and protects His children. His mighty hand is on us continually especially when we are dealing with trials and tribulations. May we understand the vastness of His love and His will for our lives. May we hold our heads high as members of the body of Christ. May we truly understand that no one can come against us when God is for us. May we fully and totally sing praises and worship God.
Father God, bring us back to a full relationship and awareness of you. Let us feel Your presence in our daily lives. Let us see you, Father God, as our wonderful, eternal, and loving Father. We praise your name and pray in the mighty name of your Son, Jesus Christ. Amen and amen.
Thursday
He Gave His Life for Us
But God showed his great love for us by sending Christ to die for us while we were still sinners. And since we have been made right in God's sight by the blood of Christ, he will certainly save us from God's condemnation. For since our friendship with God was restored by the death of his Son while we were still his enemies, we will certainly be saved through the life of his Son. So now we can rejoice in our wonderful new relationship with God because our Lord Jesus Christ has made us friends of God (Romans 5:8-11 NLT).
Jesus gave His life for us. So why is it hard for us to give Him our hearts? Without the "heart knowledge" of Christ, we cannot have a relationship with the Father. It is a decision each person must make. Decide wisely.
Lord God, thank you for Jesus, our King, our Intercessor, and our Savior! Without Christ Jesus, we could never have a relationship with you, Father God. We praise you, Father. We worship you, and we love you. Lead us this day by your Holy Spirit and deliver us from evil. Forgive us of our transgressions and hold us close to you. We ask in the mighty name of Jesus, our Lord. Amen.
Friday
Choices and Decisions Matter
Don't be fooled into thinking that you will never suffer because the Temple is here. It's a lie! Do you really think you can steal, murder, commit adultery, lie, and burn incense to Baal and all those other new gods of yours, and then come here and stand before me in my Temple and chant, "We are safe!"—only to go right back to all those evils again? Don't you yourselves admit that this Temple, which bears my name, has become a den of thieves? Surely I see all the evil going on there. I, the Lord, have spoken! (Jeremiah 7:8-11 NLT).
We are all broken. We each need a Savior.
God knows we are broken because He knows that we are vile sinners. He knows we are unable to have a relationship with Him due to our sinful existence. God offers the only solution – Jesus Christ.
It's up to each of us to accept God's gift and come to repentance and into the arms of our Lord. This decision is the most important decision a person will ever make. Decide wisely.
Dear Lord, humble us and bring us to you. In Jesus' name, we ask and pray. Amen.
Saturday
His Love Covers Us
This is real love—not that we loved God, but that he loved us and sent his Son as a sacrifice to take away our sins (1 John 4:10 NLT).
We are new creatures by God's mercy, love, and grace.
Dear Lord, thank you! Amen
Sunday
Our Worthiness Was Paid at a High Cost
Instead, he gave up his divine privileges; he took the humble position of a slave and was born as a human being. When he appeared in human form, he humbled himself in obedience to God and died a criminal's death on a cross (Philippians 2:7-8 NLT).
Obedience. Jesus showed us ultimate obedience to God by allowing Himself to be crucified on the cross. At any time, He could have stopped the sacrifice. Yet He knew this was the cup that He must drink so each of us might be saved by His sacrifice. By faith, we are saved through His grace.
Lord God, many times we take salvation too lightly. We don't think about what it cost you. Lord, let us never forget that you suffered a horrible, torturous death. Lord, you could have rejected the cup of suffering and, by that, you would have rejected and refused us as the rebels we are when you aren't our Redeemer. But you didn't. Thank you, Lord Jesus! Let us never forget or just diminish your sacrifice. We are so undeserving, but you call us worthy. We praise you; we worship you, Lord! It's in your mighty name we pray. Amen.
(Editor's Note:  "God Has a Gift for You" is the good news that restores the broken relationship we have with God because of our sin.)