Friday, August 05, 2022 @ 09:30 AM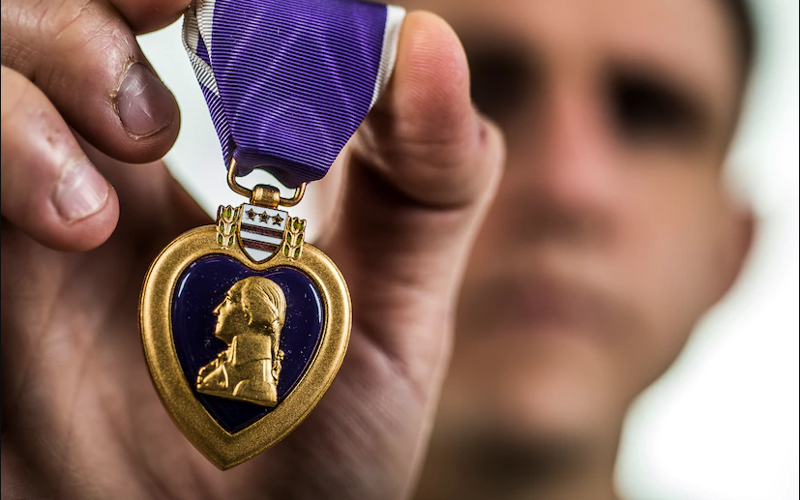 ATTENTION: Major social media outlets are finding ways to block the conservative/evangelical viewpoint. Click here for daily electronic delivery of The Stand's Daily Digest - the day's top blogs from AFA.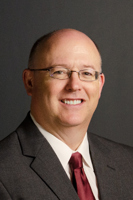 Dr. Robert Youngblood
Radio Call Screener
MORE
(Editor's Note: This article first appeared in the August 2022 print edition of The Stand.)
Freedom is not free. And ironically, the words "All gave some, some gave all" remain a poignant reminder. Those words are often attributed to Korean War Army veteran Howard William Osterkamp, a Purple Heart recipient.
August 7 is Purple Heart Day, a time when U.S. citizens are urged to honor and remember courageous men and women who were wounded or killed in wartime. (See "Purple Heart History" below.)
'Scars we didn't see'
"Some gave all – even though they didn't lose their lives," Vietnam Army veteran Powhatan Red Cloud Owen, a Purple Heart recipient, told The Stand. "Some came back with scars we didn't see."
Documentaries such as Invisible Scars and Honoring the Code from Crosswinds Films are tools to open the eyes and hearts of soldiers and their families about what serving their country can cost. The insightful films also point the way to hope for healing. (See "Crosswinds' resources" and "Virginia War Memorial" below.)
All whose hearts beat with love for America can identify with these words from President John F. Kennedy's 1961 inaugural address:
Let every nation know, whether it wishes us well or ill, that we shall pay any price, bear any burden, meet any hardship, support any friend, oppose any foe, in order to assure the survival and the success of liberty.
This much we pledge — and more. ...
And so, my fellow Americans: ask not what your country can do for you – ask what you can do for your country.
Knowing that Kennedy is the only president ever to earn a Purple Heart enhances the meaning and depth of his stirring remarks.
Regardless of how the medal was earned, each soldier's story ripples through time, affecting individuals, families, and the nation. And these heroes often downplay the events leading to the medal.
"For me, that was 54 years ago," said Owen. "I try to get away from those conversations now. With non-veterans, there is a sense of respect and gratitude. They don't usually ask."
'They sunk my boat'
When Kennedy was asked how he became a war hero at 26, he simply said, "It was involuntary. They sunk my boat."
Kennedy's patrol torpedo, PT-109, a wooden 80-foot-long boat designed to sink the enemy, was part of a squad of boats in the Solomon Islands. They moved at slow speeds at night to avoid creating a wake; otherwise, the phosphorescent plankton would light them up as a target.
At 2:30 a.m. on the moonless, starless night of August 1, 1943, PT-109 remained with two others searching without radar.
"Ship at two o'clock," yelled a crewman.
The waters showed nothing but a glowing, large wake coming toward them. The Amagiri, a 388-foot Japanese destroyer, closed the distance faster than PT-109 could evade or position itself to fire a torpedo.
Two of the thirteen-man crew died instantly when the boat was ripped down the starboard aft side. Sources indicate Kennedy, who had been on the Harvard swim team, swam out to help some of the 11 survivors back to the wreckage of PT-109. They waited for rescue until dawn.
None arrived.
'Need small boat'
Kennedy spotted an island about three miles away. Despite his injured back, Kennedy cut a strap on Patrick McMahon's life jacket, clasped the strap between his teeth, and towed the severely burned crewmate to the island.
After they arrived on Plum Pudding Island a few hours later, the only food they found was green coconuts not really fit to eat. They were in hostile territory and had two pistols among them.
Before their rescue a week later, they searched for food, water, and rescue – sometimes by swimming island to island, and finally ending up on Nauro Island. There, they encountered two islanders who worked as scouts for the Allies. But they didn't speak English.
However, one of them showed Kennedy how to carve a message on a smooth coconut. He wrote:  
"NAURO ISL COMMANDER . . . NATIVE  KNOWS
POS'IT . . . HE CAN PILOT . . . 11 ALIVE . . .
NEED SMALL BOAT . . . KENNEDY."
Traveling by canoe, the islanders delivered the message to Kennedy's rescuers. Years later, that coconut shell sat on the president's desk in the Oval Office to remind him of the cost of freedom.
'He prayed over me'
Interestingly, John 15:13 is often used when describing the sacrifice soldiers make:
"Greater love has no one than this, that someone lay down his life for his friends."
Jesus exemplified that statement with His command to love one another as He loves all people, and He followed it by saying they are His friends if they do what He commands. In Matthew 11:28-29, He calls the weary and burdened to come to Him for rest for their souls by taking His yoke.
"Had I had that relationship with God [while in Vietnam], things would have turned out differently," Owen said. "Being over there, you took it day to day and hoped you made it through the day."
It wasn't until an uncle came to visit him at Walter Reed Hospital that something changed.
"He prayed over me," Owen said with a pause – fighting back his emotion. "No one had ever done that before."  Today Owen is a Baptist active in his church and community and serving as a docent for the Virginia War Memorial.
"Those who gave all did so for my kids that came later and my grandkids that came even later," said Owen. "I have the highest regard for those who did their duty and did it well."
For Owen and other veterans, the memories, emotions, and gratitude still ripple through the decades. And typically, hope and humility still mark their unbowed spirit.   
Purple Heart History
The unofficial observance of Purple Heart Day began in 2014 even though its roots date back to the end of the Revolutionary War.
Gen. George Washington created the order on August 7, 1782. He designated the Badge of Military Merit to give to soldiers who had demonstrated not only "unusual gallantry in battle, but also extraordinary fidelity and essential service in any way."
It was to be "the figure of a heart in purple cloth or silk to be worn on the left breast." Then only three soldiers officially received it in 1783, and it is a mystery why it disappeared.
On February 22, 1932, the bicentennial of Washington's birth, General Douglas MacArthur revived and renamed it as the Purple Heart Medal. The military allowed retroactive awards going back to April 5, 1917, the day before America entered World War I.
Shortly after the attack on Pearl Harbor, December 7, 1941, the award was no longer exclusive to the Army and was made retroactive to the bombing there for all branches.
In September 1942, the rather indefinite "essential service" element was removed as a qualification. the Legion of Merit became the new medal for that, and the Purple Heart serves now only for those who have been wounded or killed as a result of enemy action while serving in the U.S. military.
Virginia War Memorial
Learn more about Red Cloud Owen and the Virginia War Memorial at vawarmemorial.org.
CrossWinds' resources
Both documentaries, Invisible Scars and Honoring the Code, are free for streaming online to veterans and immediate family at warriorsonmission.org. Non-veterans pay a small fee for online access. Find DVDs and additional resources on the same website.