Friday, September 16, 2022 @ 09:04 AM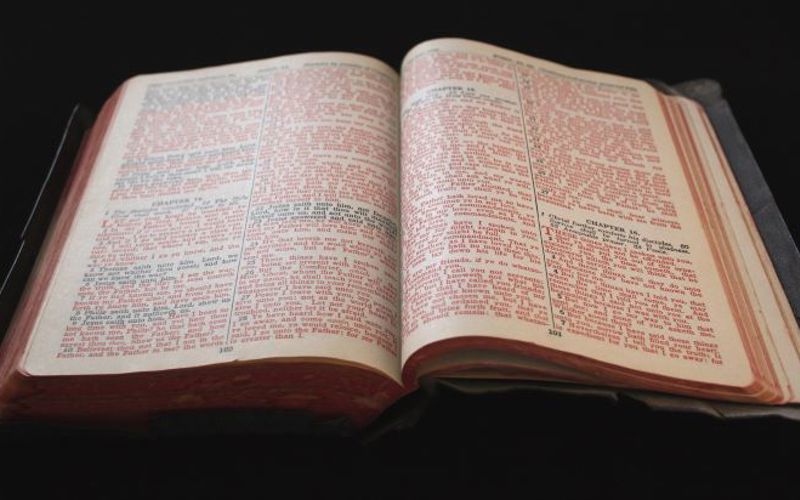 ATTENTION: Major social media outlets are finding ways to block the conservative/evangelical viewpoint. Click here for daily electronic delivery of The Stand's Daily Digest - the day's top blogs from AFA.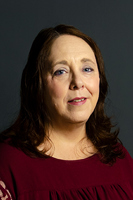 Joy Lucius
The Stand Writer
MORE
I watched (and rewatched repeatedly) a clip from MSNBC's Morning Joe show in which co-host Joe Scarborough passionately claimed that it is heresy for Christians to speak out against abortion. He even went as far as to say that anti-abortion Christians are "perverting the gospel of Jesus Christ down to one issue."
Scarborough explained to viewers that he knew the Bible because he grew up reading it as a practicing Southern Baptist congregant, though he admitted to being a "backsliding Baptist." With this purported knowledge of Scripture, he based his accusations against pro-life Christians on the fact that Jesus never addressed the issue of abortion during His earthly ministry, even though abortions did occur at that time in history.
He punctuated his tirade with a challenge to pro-life Christians, "If you don't believe me, if that makes you angry, why don't you do something you haven't done in a long time? Open the Bible, open the New Testament, and read the red letters. You won't see [abortion] there."
Of course, Scarborough also went on to accuse Christians of harping on abortion while failing to help those who are needy, helpless, and hopeless among us. This ubiquitous soundbite never ceases to amaze me. It is an absolute lie! A complete falsehood used by liberals to detract from the truth of various cultural issues.
Even their own liberal statistics consistently show that Christians give money, time, and talents around twice as much as the world outside the church. (We also foster and adopt about twice as much.)
So, when I first heard Scarborough's comments, I simply rolled my eyes and moved on to the next news story. But his words kept replaying in my head, and the more I pondered, the more troubled I became.
I kept thinking about those "red letters" Scarborough referenced. Until 1899, there was no such thing as a red-letter edition of the New Testament. Taking it back even further, I doubt that Matthew, Mark, Luke, or John used a different color of ink to designate the specific words of their Master.
Plus, there are many important topics never specifically mentioned by Jesus, such as human trafficking and drug addiction. But I doubt Scarborough or anyone else for that matter believes that the absence of red letters indicates Jesus was condoning either of these atrocities.
Conversely, in more than one instance, Jesus did address divorce, and He did not mince His red-lettered words. But amazingly, those passages seem to hold very little weight today in the world or the church. Like, more than half of our nation, Mr. Scarborough seems to have forgotten or ignored those crimson-clad words.
Perhaps he also does not realize that of the 783,137 words in the entire Bible from Genesis to Revelation, only 31,426 words are credited as direct quotes from Jesus. That amounts to a mere 4% of Scripture. In fact, John 21:25 tells us that there would not be enough books to contain all the other things that occurred in the ministry of Jesus while He was on earth.
Come on! Does Scarborough really believe that this small percentage of biblical words attributed to Jesus (as precious and impactful as they are) is the entirety of the gospel of Jesus Christ? If so, that is sad.
How equally sad is it that someone with such a far-reaching media platform would mislead people? Especially when Jesus said in the earliest days of His earthly ministry that He did not come to destroy the law or the prophets (i.e., the Old Testament), but He came to fulfill them.
And fulfill them, He most certainly did.
In fact, the life and ministry of Jesus fulfilled over 350 Old Testament prophecies concerning the promised Messiah. For example, the beautiful words of Isaiah 53 painted a prophetic picture of Jesus the Messiah, whose absolute righteousness redeemed us from our unrighteousness.
So, it's no wonder the book of John opens with one of my most treasured memory verses: "In the beginning was the Word, and the Word was with God, and the Word was God."
Now, that's a portion of Scripture that I think should be written in red because if the Word was God, then shouldn't we accept and reverence it in its entirety? And shouldn't we study the Word to show ourselves approved unto God? After all, His Words are "life to those who find them and health to one's whole body."
Even if we stick strictly to the red-lettered words in the Bible, the very first recorded words of our Savior in Matthew 3:15 show Jesus insisting John baptize Him so that He would "fulfill all righteousness." And just as Isaiah predicted, God's righteous laws were ultimately fulfilled on Calvary through Jesus Christ, the spotless Lamb of God.
Talk about fulfilling all righteousness! Jesus left that baptism encounter and went straight into the wilderness where He faced the enemy. In each of the three times, Jesus answered Satan, He began with this phrase, "It is written."
Where exactly was it written? In the Word of God, of course. Each of our Savior's three red-letter replies to the enemy were direct references to Old Testament passages, all from Deuteronomy, to be exact.
In John 4:4, Jesus first told Satan, "It is written that Man shall not live by bread alone, but by every word that proceedeth out of the mouth of God." Yep, these words came directly from Deuteronomy 8:2-3.
Three verses down, in John 4:7, the next comment Jesus made during His wilderness encounter with Satan came straight from Deuteronomy 6:16: "Ye shall not tempt the Lord your God." Wow! Same words from the same God – the One who is, who was, and who is to come.  
Then, came their final verbal showdown in John 4:10 when Jesus said, "Get thee hence, Satan: for it is written, 'Thou shalt worship the Lord thy God, and him only shalt thou serve.'"
Any idea what Old Testament scripture Jesus is using? Yep, you got it! These red letters came from Deuteronomy 6:13.
Alright, let's stop and think about these first four red-letter quotes from Jesus and what each of them has in common. They all came from passages in the Old Testament; they were all God's Words. So, if our Lord and Savior knew and quoted these words, wouldn't it also be equally wise to attend unto all the words that came from God, including those written in red?
If we do so, we will find a wide array of verses on the sanctity of life both inside and outside the womb. Yes, God's views on life are plainly stated throughout His Word. His thoughts and plans for the unborn go well beyond often-quoted passages such as Jeremiah 1 and Psalm 139, even to very blunt verses on the egregiously purposeful spilling of the very seed from which man is formed. On to passages condemning cultures that sacrificed their children to demonic idols.
Make no mistake, Mr. Joe Scarborough. Throughout the Bible, God most definitely talks about protecting life in the womb. And in truth, His Words and His opinions on the subject are the only ones that really matter. 
So, from one Southern Baptist to another, let me suggest that you heed your own advice: "Why don't you do something you haven't done in a long time? Open the Bible…."
This time, read the red-lettered portion as well as the other 94% of God's Words because, taken in its entirety, God truly has given us His Words of life.
But if you are intent on sticking with just those red-letter passages, you might want to check out Matthew 18: "And do not lead astray one of the weak and friendless who believes in Me. If you do, it would be better for you to be dragged down with a millstone and drowned in the bottom of the sea."
According to these red-letter words, you are right about one thing though, Mr. Scarborough. Perverting God's Word by despising it, denying it, distorting it – or even dissecting it into smaller parts that justify and suit our own purposes rather than those of God is a pretty good definition of heresy.
Please Note: We moderate all reader comments, usually within 24 hours of posting (longer on weekends). Please limit your comment to 300 words or less and ensure it addresses the content. Comments that contain a link (URL), an inordinate number of words in ALL CAPS, rude remarks directed at the author or other readers, or profanity/vulgarity will not be approved.