Tuesday, September 27, 2022 @ 07:50 AM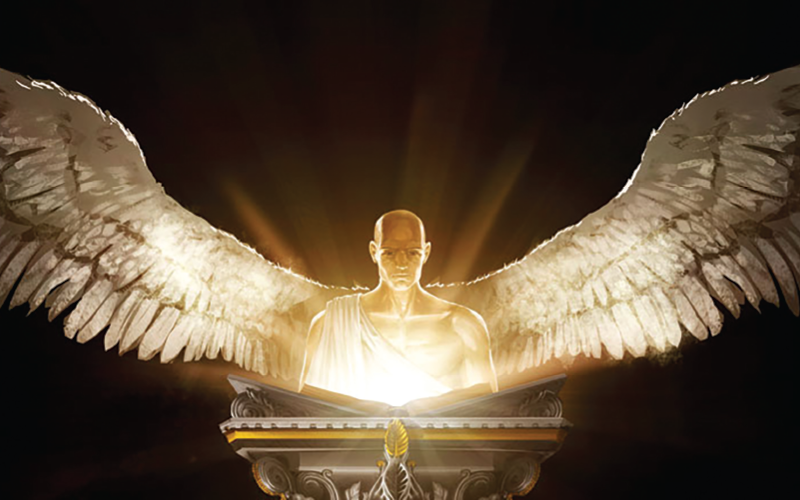 ATTENTION: Major social media outlets are finding ways to block the conservative/evangelical viewpoint. Click here for daily electronic delivery of The Stand's Daily Digest - the day's top blogs from AFA.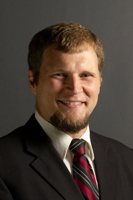 Matthew White
The Stand Writer
MORE
(Editor's Note: This article was first published in the September 2022 print version of The Stand HERE.)
Probably best known for producing the animated version of John Bunyan's The Pilgrim's Progress, Steve Cleary was an unlikely candidate to become the producer and public face of a film production team, let alone start a media company with a goal of putting the Word into the hands of the world.
"If I started listing dream jobs, possible professions, things I wanted to do, and someone suggested filmmaking, I would have said absolutely not," Cleary told The Stand.
"I grew up very insecure as a result of a speech impediment, and I never would have picked something that would be so easy to publicly fail at," Cleary explained. "I would have picked something behind the scenes."
He confides that for most of his life, he did work behind the scenes, out of the public eye, protected from being embarrassed by his speech challenge.
No comfortable path
Cleary's entry to the film industry was unconventional – and uncomfortable – to say the least.
In the first film he worked on, Cleary was tasked with hiring a production company to do the project. The company submitted a script, which he "absolutely hated." With the budget gone and no money left to hire another production company, Cleary had no choice but to write a new script himself.
"I actually made this mistake in my life multiple times," Cleary joked. "As a means of stretching the budget, I'd volunteer to work on the script, be on set, or do things that we didn't have money for. So I ended up working on these different projects and started getting into film by default."
The pattern repeated itself in the filming of The Pilgrim's Progress.
"I tried to hire somebody to be the public face of the production," he recalled.
With the promotion of that film, Cleary knew there would be interviews and public appearances, a job he thought would be better suited for a publicist. But no one would take the job. Facing tight budgets again, Cleary was encouraged by the team to be the face.
"I said 'I can't. I have a speech impediment, I'm just going to embarrass myself and the team,'" Cleary remembered. "But I prayed about it and prayed about it, and I finally surrendered and said, 'OK, God, if I make a fool of myself, at least I'm being obedient to what I believe You want me to do.'"
No small miracle
"And when I did my very first interview over the phone, my speech impediment started to go away," he said. Over time, Cleary began to realize the impact of film on the mission field, which fueled his desire to work on animation that actually had meaning and would make a difference in viewers' lives.
That was the impetus for founding RevelationMedia.
"We started RevelationMedia and we committed, as much as possible, to take our films to the mission field," Cleary said. "We wanted The Pilgrim's Progress to be viewed for free, and we wanted to allow it to be translated into languages of the world."
During the filming of The Pilgrim's Progress, Cleary recalled the team had a vision for another project – an animated Bible, available digitally through phones and tablets.
The vision to animate the Bible was something God placed on Cleary's heart over time, a project he knew would change his life and impact the mission field greatly. Thus was born the iBible.
 "I was reading an article on the importance of the biblical narrative, the fact the Bible is one cohesive story of redemption and restoration from beginning to the end," Cleary explained.
"As I searched, I realized that no one has written out a narrative extracted from the Scripture. We have Bible stories, sermons, devotions, but nobody's actually said 'OK, starting from the beginning, what's the narrative? What is the story? How do all these stories connect from Genesis to Revelation?'"
No easy challenge
Cleary's excitement grew, and he knew what God was leading him to do. But again, being one to avoid the spotlight, he hoped to find someone else to be the front man.
"We started searching for somebody with ministry experience, somebody that had a good name, and we made offers to a couple of different people," Cleary said. "But as those people prayed about it, they declined because they didn't feel that was what God had for them."
Once again, those around him urged Cleary to assume the role.
"I didn't want to do it. I didn't feel called to be the leader, I wanted to be the behind-the-scenes guy," Cleary said. "I realize now that God was closing the doors [for others]. This was something He had for me to do. And that would become more clear as time went on."
Cleary still had his reservations. Why him? Why not a Bible society or a mission group? He felt surely there must be people more qualified, with more funding, better education, and sufficient resources to tackle such an undertaking.
"Again, I just had to be obedient," Cleary said. "I decided this is what I'm going to dedicate my life to – producing a narrative. And I knew because I had become a filmmaker, I needed to create a visual narrative."
A number of reasons compelled him in that direction: "I knew that the majority of unreached people can't read at all. I knew that the next generation reads the Bible less and less all the time. The Bible doesn't even exist in many languages. So that really became the call of iBible."
Cleary is not naïve about the task of creating a visual representation of the biblical narrative from Genesis through Revelation.
"It's a big project," he affirmed. "We estimate a million man-hours to do all the artwork. Everything must be unique to us, because we have to be free to give it to all the mission groups in all the languages. Our goal is to reach the world with this and make it free and accessible."
In no way does Cleary insinuate the iBible should serve as a replacement for the Bible, but with 7,000 languages in the world, with about half of those only spoken, he realizes the iBible could serve as a resource while waiting to get the Bible translated into more languages.
"It can take 10 years and millions of dollars to translate a Bible, while the iBible can be translated for a fraction of the cost, just to get the narrative out there," Cleary said. "That's not to say we don't need the Bible translated, but having the Bible in every language in our lifetime is an impossibility. Having iBible in every language is a possibility. It is attainable. It is affordable."
"We want people, after watching iBible, to want to read the Bible," Cleary concluded. "So we lay it out like a book. It has text on the screen and page turns. It's like a book that comes to life. Ultimately our goal is that they study the Bible. This is a precursor to getting people fully engaged in Scripture."