Monday, October 03, 2022 @ 07:37 AM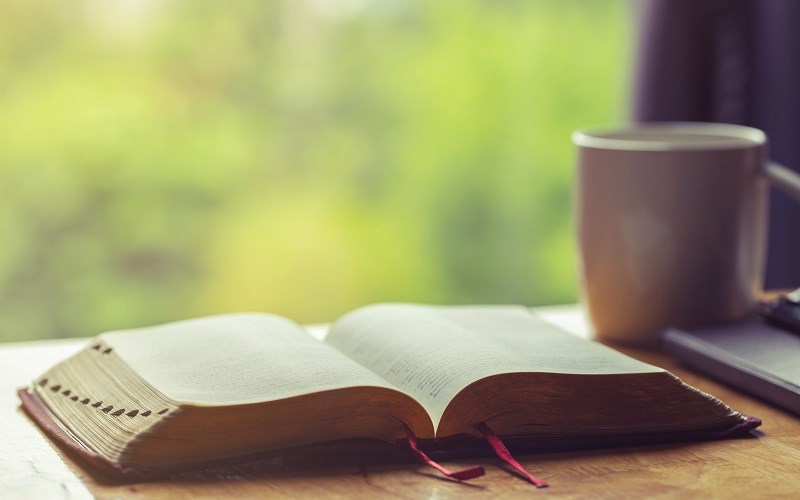 ATTENTION: Major social media outlets are finding ways to block the conservative/evangelical viewpoint. Click here for daily electronic delivery of The Stand's Daily Digest - the day's top blogs from AFA.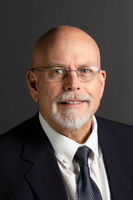 Rob Gardner
Retired AFA Staff Member
MORE
Monday
Our Mighty God
Sing to God, you kingdoms of the earth.
    Sing praises to the Lord. Interlude
Sing to the one who rides across the ancient heavens,
    his mighty voice thundering from the sky.
Tell everyone about God's power.
    His majesty shines down on Israel;
    his strength is mighty in the heavens.
God is awesome in his sanctuary.
    The God of Israel gives power and strength to his people.
Praise be to God! (Psalm 68:32-35 NLT).
God is in control. His voice reigns over His creation. His majesty covers the heavens and the earth. His strength is beyond our comprehension. Our God is awesome, and He gives His power and strength to His children.
Lord God, we praise you on this beautiful morning. Thank you for your love, mercy, and grace. Thank you for being with us, not only on the mountaintops but also in the valleys. We raise our hands high and fall to our knees in worship. Thank you, Lord. Amen. 
Tuesday
Suffering & Restoration
Your righteousness, O God, reaches to the highest heavens.
    You have done such wonderful things.
    Who can compare with you, O God?
You have allowed me to suffer much hardship,
    but you will restore me to life again
    and lift me up from the depths of the earth.
You will restore me to even greater honor
    and comfort me once again (Psalm 71:19-21 NLT).
I thank God today and every day for His love, mercy, and grace. He provides each of us with what we need when we need it. He is with us in our suffering and lifts us up and restores us from the deepest valleys. As Scripture says above and in other places like Psalm 126:3, "The LORD has done great things for us; we are glad."
Lord God, thank you for staying with us during our darkest times. Thank you for never leaving us. We praise you for restoring us to new life, whether it be on this earth or in heaven. We have confidence that one day we will experience the ultimate restoration you provided for us through Jesus Christ, our Savior. Thanks be to you, Father God. Amen. 
Wednesday
Our Big God
You, O God, are my king from ages past,
    bringing salvation to the earth.
You split the sea by your strength
    and smashed the heads of the sea monsters.
You crushed the heads of Leviathan
    and let the desert animals eat him.
You caused the springs and streams to gush forth,
    and you dried up rivers that never run dry.
Both day and night belong to you;
    you made the starlight and the sun.
You set the boundaries of the earth,
    and you made both summer and winter (Psalm 74:12-17 NLT).
Our God and our Creator is bigger than we can ever imagine.
He divided the land from the seas. He created springs and lakes and streams. He created night and day and set the stars, the moon, and the sun in place. He set our earthly boundaries and created our seasons of fall, winter, spring, and summer. He is the Creator of all things. Everything!
Most importantly, God created the only way for us to restore our relationship with Him and save us from the consequences of our sins. Those who follow and obey Christ become new creations. God brought salvation to the entire earth (Acts 4:12).
Lord, help us gain a glimpse of how big you are. How your majesty reigns over the universes. Help us to know that no matter how big you are, you love each of us as your children. Help us to wrap our minds around how wonderful this is. Thank you, Father God, we praise you and love you. Amen.
Thursday
His House
How lovely is your dwelling place,
    O Lord of Heaven's Armies.
I long, yes, I faint with longing
    to enter the courts of the Lord.
With my whole being, body and soul,
    I will shout joyfully to the living God.
Even the sparrow finds a home,
    and the swallow builds her nest and raises her young
at a place near your altar,
    O Lord of Heaven's Armies, my King and my God!
What joy for those who can live in your house,
    always singing your praises (Psalm 84:1-4 NLT).
We should ingest and mull over this Scripture in our minds and our hearts. Are you longing for your amazing home in heaven? Are you joyful and thankful for what God has for us when we leave this old broken world? No, none of us is in any hurry to leave our loved ones here on earth, but God's promises about our eternal resting place are so grand we need to bathe ourselves in His greatness and those promises.
I find it so comforting that God has even provided a place for even the smallest of His creations near His altar. Even the tiny sparrow will have a nest there.
His provisions are amazing. What joy will come for those who trust in the Lord and call out the mighty name of Jesus, our Savior. May we sing praises, boldly, and loudly both today and always.
Lord God, hear our praises and our joyful songs. We thank you for loving us more than we can ever understand. With hands held high and our knees on the ground, we humbly come to you in thanksgiving. Amen. 
Friday
With All My Heart
Teach me your ways, O Lord,
    that I may live according to your truth!
Grant me purity of heart,
    so that I may honor you.
With all my heart I will praise you, O Lord my God.
    I will give glory to your name forever,
for your love for me is very great.
    You have rescued me from the depths of death (Psalm 86:11-13 NLT).
Teach us, Lord.
May our hearts be pure.
May we praise you all day long.
May we bask in your love.
Thank you, Lord God, for your rescue mission.
Lord God, thank you. We pray in the mighty name of your Son and our Savior, Jesus Christ. Amen. 
Saturday
Finding Rest
Those who live in the shelter of the Most High
    will find rest in the shadow of the Almighty.
This I declare about the Lord:
He alone is my refuge, my place of safety;
    he is my God, and I trust him (Psalm 91:1-2 NLT).
Shelter – Live in His kingdom.
Rest – Be refreshed in the arms of our Lord.
Refuge – Hide in the shadow of His robe.
Safety – Seek the provision of His mighty hands.
Lord God, thank you for your love, mercy, and grace. Thank you for providing a place for us to be renewed and refreshed. Thank you for giving us a place of shelter, rest, refuge, and safety. We praise you, Lord, and trust in you. Amen. 
Sunday
Memorize
Make a joyful noise unto the Lord, all ye lands.
Serve the Lord with gladness: come before his presence with singing.
Know ye that the Lord he is God: it is he that hath made us, and not we ourselves; we are his people, and the sheep of his pasture.
Enter into his gates with thanksgiving, and into his courts with praise: be thankful unto him, and bless his name.
For the Lord is good; his mercy is everlasting; and his truth endureth to all generations (Psalm 100 KJV).
This was the first Scripture I memorized as a child. I still hold it close to my heart. How about you?
Lord God, thank you for the power of this psalm. Lord, help us to open your Word and study it, learn it, and memorize it. Oh, Lord, help us to dwell in your Holy Word. Help us to realize how much we need you and the Bible's teachings. Help us to focus on the fact that your Holy Word is the living Word. It's as alive today as the day your Holy Spirit inspired the authors of the Bible to write it. Thank you, Lord God. Amen. 
(Editor's Note:  "God Has a Gift for You" is the good news that restores the broken relationship we have with God because of our sin.)