Wednesday, November 30, 2022 @ 12:26 PM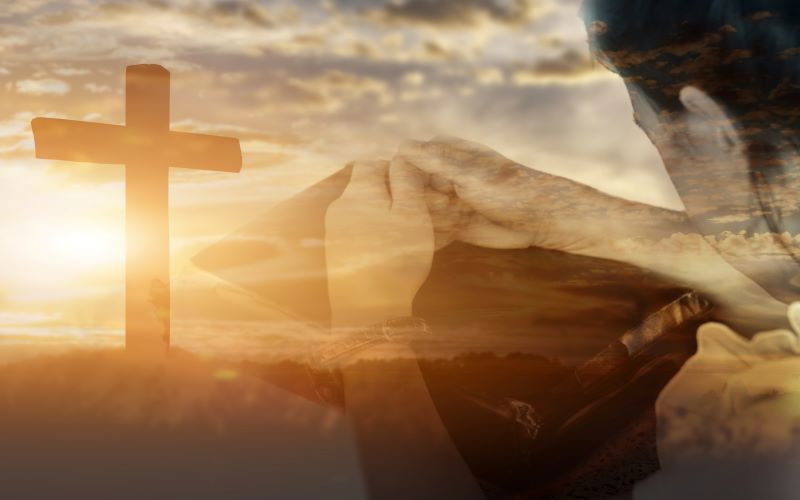 ATTENTION: Major social media outlets are finding ways to block the conservative/evangelical viewpoint. Click here for daily electronic delivery of The Stand's Daily Digest - the day's top blogs from AFA.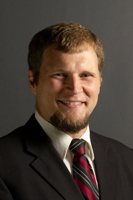 Matthew White
The Stand Writer
MORE
The season set aside to be mindful of all of the blessings we enjoy may have passed, but an attitude of thankfulness should be characteristic of a follower of Christ all year long.
We are instructed to be actively "Giving thanks always for all things unto God and the Father in the name of our Lord Jesus Christ" (Ephesians 5:20).
Here are some things to be mindful of throughout the year that fall under the heading of 'Thanksgiving.'
Be Thankful for His Fatherly Presence
There are times I'm afraid we overlook the significance of what it means to be able to call God Father.
Behold, what manner of love the Father hath bestowed upon us, that we should be called the sons of God: therefore the world knoweth us not, because it knew him not. Beloved, now are we the sons of God … (1 John 3:1-2).
Throughout Scripture, many names are used to describe the numerous characteristics and attributes of God.
All of course are important, but few are able to get down to our level and relate to us in the way the name "Abba Father" does.
According to one definition,
"The word Abba is an Aramaic word that means 'Father.' It was a common term that expressed affection and confidence and trust. Abba signifies the close, intimate relationship of a father and his child, as well as the childlike trust that a young child puts in his 'daddy.'"
The term is used three times in the N.T., each use giving us a glimpse of God's fatherly nature and care toward us.
Jesus, while praying at Gethsemane addressed God as "… Abba, Father …" (Mark 14:36).
Paul explained that believers "… have received the Spirit of adoption, whereby we cry, Abba, Father" (Romans 8:14-15).
And then Paul told the Galatian believers that "… God hath sent forth the Spirit of his Son into your hearts, crying, Abba, Father" (Galatians 4:5-6).
The use of this term in Scripture indicates the closeness and personal nature of the God we serve. He is not some cold and distant god that only exists in one's mind or on the pages of some religion's holy book.
He is the one true God, and He, as a Father, is approachable.
Because of what Christ did on our behalf, giving us the ability to be adopted into a family we don't deserve, we can now come boldly into the presence of our heavenly Father. (Hebrews 4:14-16; Hebrews 10:19,22)
And how did Jesus tell us to address God when we pray?
After this manner therefore pray ye: Our Father … (Matthew 6:9).
We don't have to approach Him like He is some tyrant or authoritarian, but like a Father, because if we know Jesus, then His Father is indeed our Father as well.
Be Thankful for His Faithful Provision
God's faithful provision to His people never ceases to amaze me.
My wife and I have our own stories that we could tell of how God met needs for us when we saw no way for the need to be met.
I've heard countless other believers share testimonies of God's faithfulness in their lives.
I'm privileged at work at AFA, where we start each day with devotion and a time of prayer, and weekly as I hear various testimonies by my coworkers, I'm reminded of just how good our God is.
I'm always amazed and sometimes surprised, but it really shouldn't come as a shock to us that God will take care of us.
David said in Psalm 37:25 "I have been young, and [now] am old; yet have I not seen the righteous forsaken, nor his seed begging bread."
David spoke those words when he was older and certainly had experienced some of life's difficulties.
In no way was he implying life would always be easy, but that God would make a way and would supply the needs of His people.
Jesus taught us that principle in the Sermon on the Mount.
The crux of Christ's words concerning provision are that we are to,
… Take no thought for your life, what ye shall eat, or what ye shall drink; nor yet for your body, what ye shall put on. … your heavenly Father knoweth that ye have need of all these things … (Matthew 6:25;32).
Be Thankful for His Familial Prescription
By family, I'm not referring to the individual family unit – husband, wife, children, etc…
Though I am thankful for God's prescription for the family and the great benefit the family contributes to society at large. I'm speaking to a much broader context: the family of God.
I'm so thankful for the way God has arranged it so that those of us from different walks of life, different backgrounds, different individual families, and so forth, all come together to form a single body, the family of God.
Think about most of us, Gentiles, outsiders, undeserving of the mercy and grace of God.
But through Jesus, we have been adopted and as Paul told the believers in Ephesus
Now, therefore, ye are no more strangers and foreigners, but fellowcitizens with the saints, and of the household of God (Ephesians 2:19).
Being part of a family has many benefits, especially if it's a wealthy family or a family that has a lot to offer. We are aware of people, who for no other reason than family ties, or their status as an heir, are entitled to receive an inheritance.
Most of us have never experienced it, but we have all read the stories of a person receiving millions of dollars, or inheriting a massive company, or receiving the family estate and fortune.
Why did they receive it? Were they deserving? Did they earn it? In most cases, no. They simply received it because of the family they were born into.
How wonderful it is to know that though we were not born into the family of God, though we were outcasts and strangers, we've been adopted in, and now we are "… children, then heirs; heirs of God, and joint-heirs with Christ …" (Romans 8:17).
If we are heirs, that means we have an inheritance. Paul said we did.
In whom ye also [trusted], after that ye heard the word of truth, the gospel of your salvation: in whom also after that ye believed, ye were sealed with that holy Spirit of promise, Which is the earnest of our inheritance until the redemption of the purchased possession, unto the praise of his glory (Ephesians 1:13-14).
What is our inheritance as believers?
Then shall the King say unto them on his right hand, Come, ye blessed of my Father, inherit the kingdom prepared for you from the foundation of the world (Matthew 25:34).
An earthly inheritance is something that can be squandered, lost, or even stolen, but praise God our inheritance as believers is something incorruptible and something eternal. We are literal heirs and beneficiaries to the kingdom of God.
What a privilege to be a part of a family, the family of God, that gives us just a foretaste of what it will be like to be together forever in eternal worship around the throne of God.
Be Thankful for His Forgiveness
I don't know if you're picking up on the theme, but we don't deserve any of these things I've mentioned thus far.
Who deserves forgiveness?
When we consider our wicked nature, our evil tendencies, our fleshly desires, and our sinful ways, and then juxtapose those to a sinless, holy, and righteous God, who of us deserves to be granted mercy and spared from judgment, much less grace and offered forgiveness?
None of us deserve it, but through Christ, the offer of forgiveness is extended to any and all who will accept it.
And the forgiveness God offers is much more significant that a human type of forgiveness. In our fallen nature we can distort forgiveness. It can be conditional, and temporal, and doesn't even always imply the removal of condemnation for the offense.
But God's forgiveness is so much different. Forgiveness in Christ frees sinners from God's just penalty, a penalty we deserve. Further, forgiveness dismisses charges against us.
Now don't misunderstand, it doesn't mean there are no consequences, but it does mean there is no more condemnation.
[There is] therefore now no condemnation to them which are in Christ Jesus, who walk not after the flesh, but after the Spirit (Romans 8:1).
In whom we have redemption through his blood, [even] the forgiveness of sins (Colossians 1:14).
Of course, the only way we can have the condemnation of our sins removed is to be saved.
Of all the things we have to be thankful for, salvation should be at the top of that list. And were it not for forgiveness, salvation would not be possible.
When Jesus said those three glorious words from the cross – It is finished – He was letting us know that the debt had been paid for those who would accept it.
It is finished, three words in English, one word in Greek – tetelestai.
It's been said in ancient times that people would keep a record of debts, a ledger, and when a person's debt was paid, the debt holder would write out in the column of the ledger, tetelestai – paid in full.
That is what Christ's death did for us.
There was a ledger book, so to speak, with a record of our sins and the punishment we deserve, and Christ's death blotted them out, securing for us forgiveness.
It's that forgiveness that allows us to be reconciled to a perfect, holy, righteous God.
Be Thankful for the Future
It almost sounds cliché to say, but it's true nonetheless, and that is the saying "I don't know what tomorrow holds, but I do know Who holds tomorrow."
It is so very easy to look around and despair.
We see the possibility of WWIII, unchecked corruption in the highest offices in the land, a two-tiered justice system, those who would teach our children, the most innocent among us, all sorts of deviant beliefs, ever-increasing crime rates, how the murder of unborn babies in the womb has become the sacred cow of one political faction in our nation, and on and on the list goes.
The future seems bleak. And indeed, if we are depending on this world system, the future is bleak.
But external circumstances should not dictate how we as believers react, and it should not steal our joy from the certain hope that we have in the future. For the believer, the future is not bleak, but bright.
In Titus 2:13 we read that we are to be "Looking for that blessed hope, and the glorious appearing of the great God and our Saviour Jesus Christ."
We have the comfort in knowing that our future is secure in Christ, regardless of if we close our eyes in death or live to see the return of Christ.
As Christians, we know our eternity is safe and secure with Him. We also know that in the future, all things will be set right.
When Jesus came the first time, many were looking for, and hoping for, a military leader who would lead an insurrection, overthrow Rome, avenge Israel, and secure their freedom.
But God mercifully sent His Son not as a military warrior but as a humble servant — He came to save sinners, not slaughter them.
Christ's second coming, however, will be different. He will establish and execute justice and judgment.
And I saw heaven opened, and behold a white horse; and he that sat upon him [was] called Faithful and True, and in righteousness he doth judge and make war. His eyes [were] as a flame of fire, and on his head [were] many crowns; and he had a name written, that no man knew, but he himself. And he [was] clothed with a vesture dipped in blood: and his name is called The Word of God. And the armies [which were] in heaven followed him upon white horses, clothed in fine linen, white and clean. And out of his mouth goeth a sharp sword, that with it he should smite the nations: and he shall rule them with a rod of iron: and he treadeth the winepress of the fierceness and wrath of Almighty God. And he hath on [his] vesture and on his thigh a name written, KING OF KINGS, AND LORD OF LORDS (Revelation 19:11-16).
The quickly approaching Christmas season is often accompanied by lists of wants and a "give me" attitude.
Let us enjoy the season, but may we not get so caught up in the gifts, that we overlook the ultimate Giver and all that we have to be thankful for.
Please Note: We moderate all reader comments, usually within 24 hours of posting (longer on weekends). Please limit your comment to 300 words or less and ensure it addresses the content. Comments that contain a link (URL), an inordinate number of words in ALL CAPS, rude remarks directed at the author or other readers, or profanity/vulgarity will not be approved.