Wednesday, March 22, 2023 @ 07:37 AM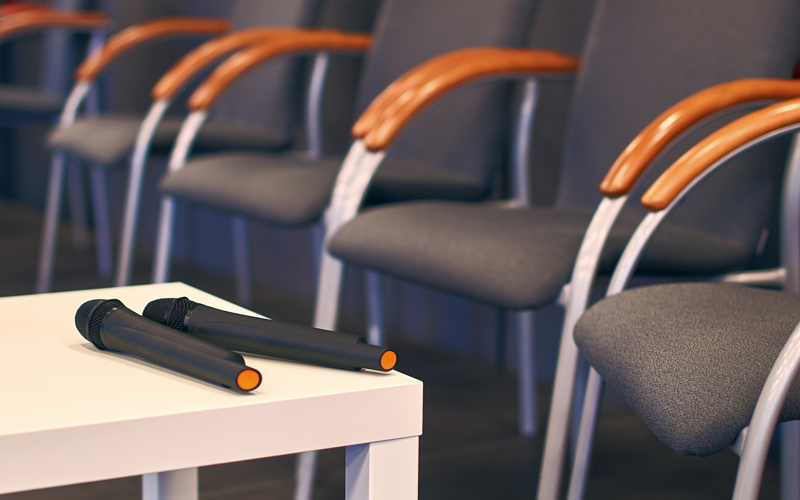 ATTENTION: Major social media outlets are finding ways to block the conservative/evangelical viewpoint. Click here for daily electronic delivery of The Stand's Daily Digest - the day's top blogs from AFA.
Dr. Michael Brown
Guest Blogger, Distinguished Author, Speaker and Christian Apologist
MORE
For the last 40 years, I have engaged in scores of public debates on religious subjects, sometimes drawing passionate, standing room only crowds. But are the debates actually fruitful? Do they bring more heat than light? Do they really change anyone's mind?
By the end of this week, I will have engaged in two major debates, one in London at a university campus and the other live-streamed from here in the States. The London event was with a Muslim apologist, debating whether Muhammad was prophesied in the Bible. The online event will be with a "Hebrew Israelite" leader, debating who are the legitimate children of Israel. (If you're on our email list at AskDrBrown.org, you'll be notified about links where you can watch online.)
Certainly, these events stir a lot of interest and discussion. But, to repeat, are they actually fruitful? Do they do any real good? Are these debates more a matter of having polished rhetorical skills than convincing content? And don't they simply reinforce the beliefs of each opposing side?
Let me first emphasize that public, religious debates are biblical. In fact, Paul himself frequently engaged in them (this was along with his powerful ministry of preaching and healing).
Here's just one example out of several that Acts records:
Now when they had traveled through Amphipolis and Apollonia, they came to Thessalonica, where there was a synagogue of the Jews. And according to Paul's custom, he went to them, and for three Sabbaths reasoned with them from the Scriptures, explaining and giving evidence that the Messiah had to suffer and rise again from the dead, and saying, "This Jesus whom I am proclaiming to you is the Messiah" (Acts 17:1–3).
Acts also says this about Apollos:
he greatly helped those who had believed through grace, for he powerfully refuted the Jews in public, demonstrating by the Scriptures that Jesus was the Messiah (Acts 18:27b–28).
This indicates, then, that there was a two-fold positive outcome from these public debates. The first was that other Jews were hearing the good news about Yeshua the Messiah, based on the Scriptures.
The second was that the faith of those who already believed was greatly strengthened. Apollos's dynamic, powerful, persuasive arguments were a real encouragement to the other Jewish believers, strengthening their own faith and resolve. They were reassured that they were on the right side.
In my own experience, this second, positive result is of great importance. It encourages my fellow believers. It gives them confidence that they are standing with the truth. It shows them that there are answers to the objections they commonly hear.
This produces a fresh confidence, courage, and boldness. Who can put a price on that?
I can also state firsthand that we have seen real changes of heart and mind through these debates as well. Let me share two examples from my debates with rabbis about Jesus, the most frequent subject of my debates over the decades.
Dave Gettleman is the recently retired general manager of the New York Giants and before that, was the general manager of the Carolina Panthers, taking them to the Super Bowl in 2015. As reported in Decision Magazine,
"A major turning point came in February 2004 when Gettleman, then working for the New York Giants, attended a debate in New York City between Michael Brown, a Messianic Jewish scholar and author, and Jewish Rabbi Shmuley Boteach.
"'The place was packed, and probably half the people there were Jews,' Gettleman said. 'Michael presented the Gospel in such a way that was crystal clear and so compelling that I noticed many looks of concern in the audience.'"
When I met Dave in North Carolina, he shared more details of the story. Prior to the debate he had started attending a Messianic congregation, but he still had many doubts and questions. After the debate, the doubts were gone and he knew that Yeshua was the Messiah. He has been a committed follower of the Lord ever since.
Or consider the case of Bernard Starr, Ph.D., whose bio on the Huffington Post, where he is a frequent contributor, begins with,
"…a college professor (Professor Emeritus CUNY), psychologist, journalist, and gerontologist. He was formerly professor of developmental and educational psychology and director of a graduate program in gerontology at the City University of New York, Brooklyn College. He is founder, and for 25 years the managing editor, of the cutting-edge Annual Review of Gerontology and Geriatrics (Springer Publishing Co.); also editor of the Springer Series, Adulthood and Aging and Lifestyles and Issues in Aging."
The bio ends with this (and note the shift in subject matter towards the end!):
"From 2008–2010 he was president of the Association for Spirituality and Psychotherapy and is currently the main United Nations representative for the Institute of Global Education that founded the Mucherla Global School in Mucherla, India. Dr. Starr is co-author of The Starr-Weiner Report on Sex and Sexuality in the Mature Years (Stein and Day and McGraw Hill; also British and German editions). His book Escape Your Own Prison: Why We Need Spirituality and Psychology to be Truly Free, published by Rowman and Littlefield, presents spirituality as a psychology of consciousness. His latest book (expanded edition) is Jesus, Jews, and Anti-Semitism in Art: How Renaissance Art Erased Jesus' Jewish Identity and How Today's Artists Are Restoring It. He is also organizer of the art exhibit "Putting Judaism Back in the Picture: Toward Healing the Christian/Jewish Divide."
Professor Starr was not a religious Jew, being more interested in eastern spirituality than in traditional Judaism, even spending time in India. How, then, did he come to start writing books on Jesus, most notably, Jesus Uncensored: Restoring the Authentic Jew? How is it that he began urging other Jews to overcome their "Jesus phobia" and start reading the New Testament for themselves?
To be sure, when on the radio with me, he was intentionally coy, not willing to say publicly if he believed that Jesus was the Messiah. That, he said, would remove the drama and intrigue! But he was quite clear in saying that my debate with Rabbi Shmuley Boteach in 2004, the same event attended by Dave Gettleman in New York City, was a turning point in his life. He also said that a subsequent debate I had with Rabbi Shmuley, one that he also attended in person, greatly impacted him.
Since then, he has encouraged many Jews to read the New Testament for themselves and reconsider Jesus. (He has just released a fascinating historical novel titled, The Crucifixion of Truth.)
On a personal level, I can share that doing these debates forces me to dig even deeper into the subject matter, making these events great learning experiences as well. It also allows me to meet (and sometimes become lasting friends with) people with radically different, and opposing views. This also makes it easier to humanize those I differ with rather than demonize them. And, if we present our own positions in an intelligent and Christlike spirit, that will break many negative stereotypes. This, too, is a major victory in a debate.
Will everyone in the audience be forced to think again? Will hardcore believers on the other side of the aisle reconsider their views? Most likely, the great majority will remain entrenched. But some will be challenged. Others will be enlightened.
Many in the middle will see things in a brand-new light.
And those on our side (if we do well) will leave with a renewed holy confidence.
So, on with the debates!
Please Note: We moderate all reader comments, usually within 24 hours of posting (longer on weekends). Please limit your comment to 300 words or less and ensure it addresses the content. Comments that contain a link (URL), an inordinate number of words in ALL CAPS, rude remarks directed at the author or other readers, or profanity/vulgarity will not be approved.