Wednesday, March 01, 2023 @ 07:39 AM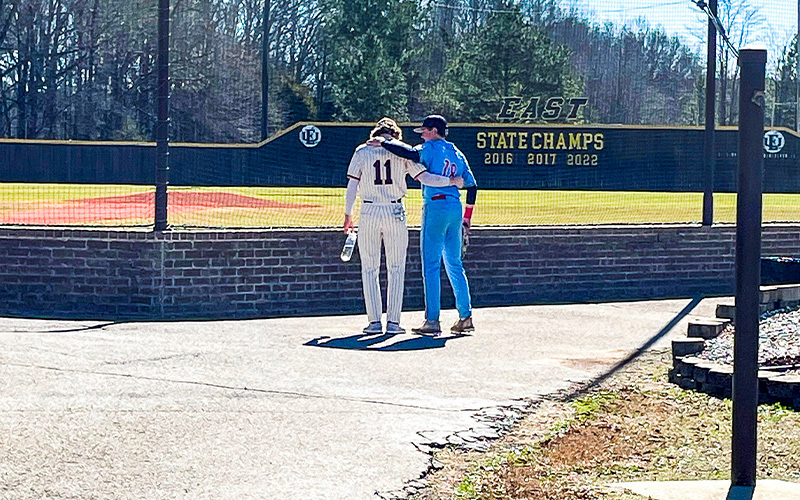 ATTENTION: Major social media outlets are finding ways to block the conservative/evangelical viewpoint. Click here for daily electronic delivery of The Stand's Daily Digest - the day's top blogs from AFA.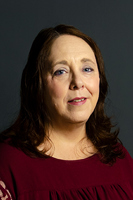 Joy Lucius
The Stand Writer
MORE
Last week, I saw something I have never seen before on a baseball field.
When the game was over, as usual, we were standing around waiting for our East Union High School players and coaches to exit the dugout after our second game of the season.
Then, I looked across the field at the other dugout and saw several of the visiting players from Lewisburg High School sweeping the dugout. And when I say sweeping, I mean they were using their own brooms, moving the benches, and cleaning that dugout as if the commissioner of MLB was coming for a visit.
In all my years as a coach's daughter, a player's mom, a teacher, and a coach's mom, I have never seen a visiting team leave a dugout in that shape. It was pristine!
The journalist in me smelled a story.
I asked our coach if he had the contact information for the coach of that visiting team. He gladly relayed his friend's info to me, as I told him and the other coaches (including my son Chris) that I wanted to get the scoop on this after-game cleaning detail.
When my daughter-in-law Leigh (an East Union principal) learned of my plans to interview this coach, she assured me that the dugout incident was only half of the story. As proof, she sent me a photograph of two players walking arm in arm, #18 from their team and #11 from ours.
Taken before the game began, Leigh said this was one of the most awe-inspiring things she had ever witnessed on a baseball field.
Before you can really appreciate this picture though, you have to understand that East Union Attendance Center is more than just a school. The community is loving and supportive of its students and its teachers. Everyone knows everyone, and each child is part of the EU community. They are family.
When one child or teacher succeeds, the whole community wins; when one family member hurts, everyone else hurts as well. 
And on this beautiful spring morning, the EU family was hurting badly. One of our baseball players, Ethan LaMontagne had just found out that a brain tumor that had been removed a couple of years back had suddenly returned.
We were all hurting for Ethan and his family. They had already been through so much, and here they were facing the same battle – one more time.
Not only was the news hard to swallow, but Ethan had been so excited for his sophomore season of baseball. Yet now, after only two games, it looked as if his season was already over.
So, yes, it was a somber day for us all, but especially for Ethan and his teammates.
But that's exactly why I love baseball so much, and it's also why I love East Union school so much.
When I called Coach Cagle, he was so kind and willing to share the story of what happened before and after our game.
But he told me that it started several days before the game when one of our coaches, Chris Basil, called to let him know what was going on. Coach Basil shared how hard game day was going to be for Ethan – and for all of the EU players.
In turn, Coach Cagle shared with his Lewisburg team what Ethan was facing, so they would be prepared to encourage their opponents on game day. And the young Lewisburg Patriots did just that. Not long after they got off their bus and got settled into our visitor's dugout, they asked if they could pray for Ethan and his teammates.
Right then and there, in a student-led gathering, both teams came together and prayed openly for Ethan. What a sight to behold – young men praying (and even weeping) for a fellow player.
But when the prayer ended, the ministry did not.
One player, wearing #18 on his red, white, and blue Patriot jersey, continued to pray over Ethan, in his gold and brown #11 Urchin jersey. For several minutes, the pair of young men stayed huddled together, arm in arm, speaking of things that obviously mattered far beyond that baseball diamond.
As Leigh tearfully said, "It was such a holy, quiet moment that I could not take a picture of it, even though I wanted to take one so badly."
When I saw the picture she finally did take with the two players walking off the field, still arm in arm, I had to know more.
As Coach Cagle and I spoke, I asked him why his player was so willing and able to minister to another player that he really did not know. And I questioned how it was possible for a team of players from such a large school as Lewisburg to come together in such unity and compassion for a player from an opposing team.
What I learned from Coach Cagle is still resonating in my spirit, even as I relay his story now.
First of all, he told me why they clean up the dugout after every game.
"Our players," said Cagle, "like many kids in America, are very privileged and blessed. They lack very little financially. But even though they have so much, they really know so little about life. So, this was an idea designed to help teach them about being responsible to steward what they are given.
"To be honest, it came out of a time in the summer when I was riding the tractor, cutting the grass of our field, and talking to God. Because the longer I coach, the more I realize that these young men are going to be husbands and fathers, and that is so much more important than baseball."
So, he and the other coaches decided that the Patriots would bring their own brooms and garbage bags, and after each game. three or four players would be assigned the chore of cleaning the dugout they had used – and cleaning it well.
"We want to leave each dugout as good or better than we found it," said Cagle. "It's a little humbling for some of these players, especially after a tough game. But we wanted to find ways to teach these young men how to be servant leaders."
I would imagine it is a very humbling lesson to clean dugouts at some of Mississippi's smaller country schools, especially considering that Lewisburg is a very large Class 6A school with some well-known "super" athletes. In fact, their roster is filled with lots of Division 1 college athlete prospects and signees, and one of those Division 1 college prospects is Talon Haley.
Talon is only a sophomore, but he already committed to play for Vanderbilt University as a freshman. That in itself is a pretty impressive story if you know anything about the Vandy baseball program.
But wait until you hear this next part of the story!
Talon (#18) was the young man in that picture that Leigh sent me. He was the one who took the time to minister to Ethan (#11) after the team prayer time.
Why would he do that?
Well, Talon knows exactly how Ethan feels because he was diagnosed with Hodgkin's Lymphoma less than two years ago.
Coach Cagle described Talon as one of the most outstanding kids he has ever coached. He added that Talon's strength of character, on and off the field, exemplifies the love of Christ.
"A couple of years back, he had just come through the ordeal of Tommy John surgery," Cagle explained. "That was not an easy road for a kid like Talon. But he worked hard to rehab and get back to pitching. And just when he was feeling good and excited to be back at it, they diagnosed him with cancer."
For most kids, that would have seemed like an impossible obstacle to face, much less conquer. But not for Talon. He never let it get him down, and he just kept on going and going and going.
Cagle recounted, "There were so many days that he took the cancer treatments and came right back to the field to play ball. He told me that he did not want it to be a big deal. So, he would quietly go to the fieldhouse and probably throw up, then head right back out to the dugout. I have never seen anything like it."
For Talon, it all came down to his faith, a faith that transcends baseball and cancer.
So, when Talon stood beside Ethan, arm in arm, he was well able to share his faith because it had been tried and tested true by his own experience of fighting cancer – and winning.
As of December 2022, Talon is cancer free!
Now, I may never know exactly what Talon whispered to Ethan out there on that ballfield last week. But I am certain that his words were filled with hope and gave Ethan the courage to wage and win his own battle against cancer.
I imagine that Talon's words echoed those of baseball great Hank Aaron who said, "In playing ball, and in life, a person occasionally gets the opportunity to do something great. When that time comes, only two things matter: being prepared to seize the moment and having the courage to take your best swing."
And for those of us in the East Union family, the picture of #18 walking arm in arm with #11 will always be a reminder of the miraculous day that a young man named Talon seized the opportunity and did something great on a ballfield. Truth is, he swung for the fence and hit a home run – before he ever picked up a bat.
Please Note: We moderate all reader comments, usually within 24 hours of posting (longer on weekends). Please limit your comment to 300 words or less and ensure it addresses the content. Comments that contain a link (URL), an inordinate number of words in ALL CAPS, rude remarks directed at the author or other readers, or profanity/vulgarity will not be approved.