Tuesday, August 26, 2014 @ 08:23 AM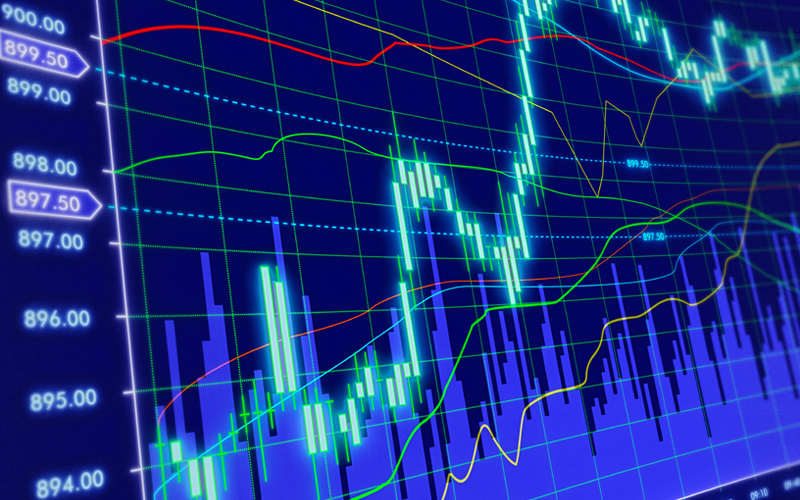 ATTENTION: Major social media outlets are finding ways to block the conservative/evangelical viewpoint. Click here for daily electronic delivery of The Stand's Daily Digest - the day's top blogs from AFA.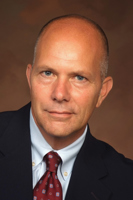 Dan Celia
Host of Financial Issues
MORE
Recovery? I think not. We need to wake up before it's too late . . .
This "recovery" everyone says we are in has been the slowest recovery in the nation's history. Never has America come out of a recession with this kind of lengthy anemic recovery. Not only that, but almost six years into this recovery, we find that our average hourly wages are still not where they were before the financial crisis of 2008.
How could we possibly be in a recovery when the poverty rate has gone up, wages have gone down, and the labor participation rate has continued to decline (now at over a 30-year low)? We have more part-time workers than ever in our nation's history. In fact, well over 60 percent of all the employment numbers to date reflect part-time jobs, yet we celebrate the job creation that has gone on. When we look at only the recent yearly number of over 800,000 people filing first-time unemployment claims and 900,000 jobs potentially being added, we need to realize that over 800,000 of those jobs are part time.
America has never seen a recovery like this. In fact, it should not be considered a recovery. According to the American Enterprise Institute, federal and state governments spend most of their time dispersing benefits or so-called entitlement programs. We have become a country far more focused on doling out monies to help people survive than doing anything that could be good for our economy and help people begin to thrive, not just survive.
Here's a question we need to address: "Who is going to pay for this?" I believe the baby-boomer generation will foot a large part of the bill. Can you imagine the taxes our children and grandchildren will have to try to endure in paying for this entitlement nation?
According to the Congressional Budget Office, in 2010 entitlement payments accounted for two-thirds of all the federal spending in this country. Since 2010, these numbers have increased significantly and continue to climb. According to the Bureau of Economic Analysis, in 1960 money spent by the government on individual entitlement type programs equaled $24 billion (using today's dollars). In 2010, this number (100 times larger) was $2.2 trillion. If you adjust that number for inflation and population growth, this is roughly a 725 percent increase!
Running the government accounts for the other one-third of federal spending. If we reduce the government to the size necessary to do what they should be doing, we would save hundreds of billions of dollars over the next decades in the size of government alone.
The bigger problem in all this is that we have gone from a society that considered it shameful to take government assistance to one that accepts government handouts as a normal occurrence of our everyday living. But wait. Is that the biggest problem? I don't believe so. We need to ask this: What is happening to American entrepreneurship, to innovativeness, and to the desire to work hard, succeed, and get ahead?
Problems of Americans' increasing dependency on some sort of government assistance continue to grow. Under our current economic environment, it is almost impossible to see any end in sight. And here's a real danger: As people get more and more comfortable with depending on the government, most Americans will vote to continue the subsidizations that they are receiving. In other words, we will reach a point of no return similar to what happened in many European nations 40 years ago. The voting process will become irrelevant. No one will dare to vote for someone who is running on a platform of entrepreneurship, innovativeness, and hard work to return America to the greatness we once knew. After all, this would require people to potentially lose some of the benefits they've learned to depend on because that kind of administration would find it necessary to cut taxes—both corporate and individual.
Are we closer today than we have ever been to reaching that point of no return? I believe we are. Look at what government numbers show: Forty million unemployed and discouraged people. Dramatic loss in our labor participation rate. Inflows of more and more illegal immigrants who will once again be creating the need for more tax dollars at local, state, and federal levels. Yes, we are likely closer than we even think to an America we may not recognize.
How much longer can politicians continue to put off the notion that somehow the government is going to have to pay for these increases in entitlements and burgeoning government growth—other than just printing money to try to pay their bills? We saw tax revenues continue to rise in the second quarter, and they are still increasing. This reconfirms their notions that tax increases are working to help pay for this outrageous, unpatriotic, and irresponsible ideology that has permeated Washington. Taxes and fees at every level, and a likely VAT tax (a European style of taxation), will continue to grow.
No matter what statistics have shown, these on-going problems have not eroded our ability to thrive and once again become a society of prosperity and opportunity. Naïve idea? I think not. I said this many years ago. I have said it at my town hall meetings throughout the country for years. And I say it now: All we need to do is to wake up as Americans, to vote while we still have the opportunity to vote, and to potentially win elections.
I don't believe for a minute that through one, two, or even three election cycles we can turn this totally around. But using my analogy of running a car into a ditch, I do submit this: If we can just take our foot off the gas pedal, over several years we can work through policies, procedures, efficiencies, attitudes, and smaller government to get the car repaired, out of the ditch, and turned in the other direction. Obviously, this will take time, but otherwise, the car may well become a useless heap of junk.
Please Note: We moderate all reader comments, usually within 24 hours of posting (longer on weekends). Please limit your comment to 300 words or less and ensure it addresses the content. Comments that contain a link (URL), an inordinate number of words in ALL CAPS, rude remarks directed at the author or other readers, or profanity/vulgarity will not be approved.