Friday, February 27, 2015 @ 09:27 AM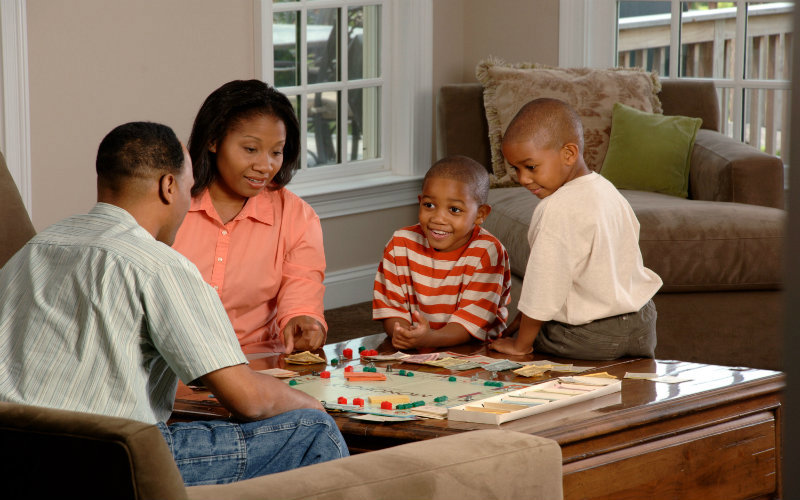 ATTENTION: Major social media outlets are finding ways to block the conservative/evangelical viewpoint. Click here for daily electronic delivery of The Stand's Daily Digest - the day's top blogs from AFA.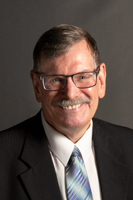 Durick Hayden
Vice President Human Resources
MORE
Many years ago I attended a workshop sponsored by the state of Mississippi. The National Center for Fathering was facilitating the workshop. It was an eye opening two days. I learned a lot about fathering, and myself. The workshop made me take a good look at my own fathering skills in a new light.
One of the issues I dealt with in my own fathering practices had to do with "Consistency." Let me share with you some of what I gleaned from this study.
Consistency can be translated as being predictable as well as many other definitions. Predictability in fathering is very important. In fact, studies have shown a close relationship between a child's feelings of security based upon this characteristic in parenting. Children find a real strong correlation with being secure when he/she has a father who is predictable in his actions and emotions.
On a personal note, I had a father that loved me dearly. However, he changed jobs while I was still in elementary school. With the job, he started working with some men who frequented bars and such places in their down time. Dad had never been one to drink, and before long he got very acquainted with the bottle. During the next several years, he had a drinking problem that caused a lot of tension between him and my mother. I can remember lying in bed some nights when I heard his car coming up the drive. I would worry about whether he had been drinking and if there would be trouble in the home that night. Mom and dad separated and divorced during that period of time. Finally, dad came to his senses and gave up the alcohol and our family was restored.
During that period of time, I was a very insecure child. I could not predict which father would come in the door those nights. I found myself worrying about my mom and dad staying married. I worried that one night he would become abusive towards my mother. I worried about everything just because of a lack of security that surrounded my father's actions and behavior.
That's why it is so important that we, as fathers, take inventory of our emotions and our actions. Don't be afraid to ask your wife if she sees anything in our behavior that might lead to insecurity in our children or her. If your children are old enough you can bring them into the conversation. You just might find some insight that you were not expecting.
Another way you can add to your consistency is by standardizing your travel schedule at work. You can provide a travel itinerary, or if this is hard to do be sure to call when on the road. A truck driver became very creative in this area. He put a map of the country on the wall in his son's room. He then provided his son with a box of push pins. While he was on the road he would call in and let his son know where he as calling from. The youngster would then plot out his dad's route on the map. When dad returned home they would review the map together. I provided a geography lesson while sharing his travel with the son. It made the trip go by faster for both of them.
Another way to be consistent is to remember to keep a promise that you make to your child. Never over promise! If you know ahead of time that you can't take your child to a Braves game on a certain weekend don't tell them that you will be going. Things come up that interfere with plans and lead to disappointments. Such is life! I'm speaking of instances where we have a high rate of certainty that when we made a promise we knew we would not be able to keep it. Children are very insightful at an early age. They understand that dad cannot promise to take them to Disney World when he has a hard time keeping the car running. So, make your promises fit the situation you are in at the time. Once you make it be sure to keep it. It teaches your children that you are a man of your word and that your word is your bond. Don't get caught up in promising the moon so that you sound like your intentions are good only to disappoint. Don't promise Outback Steak House when you are on a McDonald's budget.
Keep in contact with like-minded fathers. This is important because you can glean ideas from each other while holding one another accountable for how you are treating your wife and children. Iron sharpens iron! We have all heard this from Scripture. Sometimes a brother can be a great source of encouragement and support while we strive to become the best father we can be.
Lastly, I encourage you to establish a family time. This needs to be a day/night that is regular and consistent. You need to have input from your wife and children to make this work. Once you establish your "family time" you must be the cheerleader for making it happen. The worse thing that can happen is to establish a day and time, and then fail to honor it. It may take a little time to solidify the day and time, but once you do be sure and put it in stone. Also, this time should be devoted to just your immediate family. This is especially true in the beginning. Later, you might be open to allowing others on occasion. The intent is for bonding with your wife and children, though.
Once you make this a routine time with your family you will notice that your children will become very protective of it. You'll hear conversations where a daughter will tell a friend that she is sorry, but she can't go to the mall that night because it's family night at her home. One father I read about tells a story about how they had their family night going for several months when he found just how important it was to his son. His son loved playing baseball, and he had been looking forward to playing since the summer before. It was all he talked about in the late fall and into the winter. In the following spring, the father ran into one of the coaches his son had talked about playing for. The coach wanted to know why his son wasn't going to play baseball that summer. The father was perplexed because he knew how much it meant to his son. The coach went on the say that when he mentioned practice times during the week the son explained that he couldn't play because he would have to miss family night at home. Needless to say, the young man's family time had priority over baseball.
Remember, family time does not have to be anything expensive, outlandish, or excessive. You might just have one night where you have movies and popcorn. You might have a night where you sit around an impromptu campfire in the backyard and roast marshmallows and tell ghost stories. You might go bowling as a family. There are number of things to do. You'll find that over a period of time your family will look forward to those days or evenings because they are sharing it together. Talk about security!
Please Note: We moderate all reader comments, usually within 24 hours of posting (longer on weekends). Please limit your comment to 300 words or less and ensure it addresses the content. Comments that contain a link (URL), an inordinate number of words in ALL CAPS, rude remarks directed at the author or other readers, or profanity/vulgarity will not be approved.