Thursday, April 23, 2015 @ 7:50 AM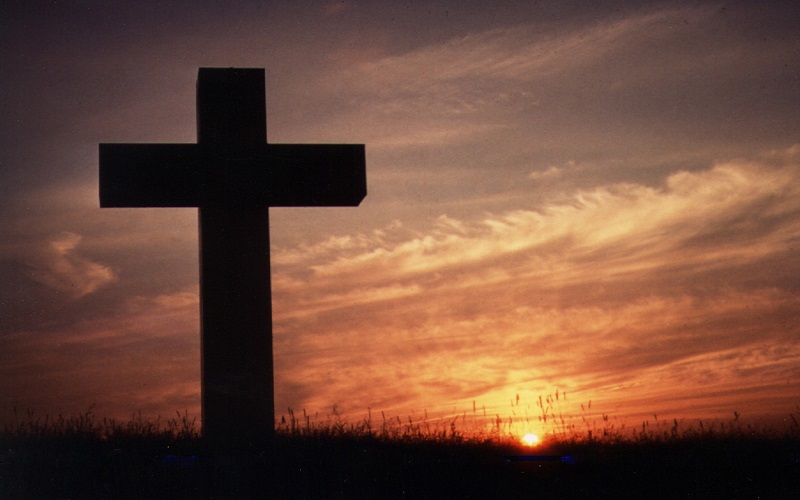 ATTENTION: Major social media outlets are finding ways to block the conservative/evangelical viewpoint. Click here for daily electronic delivery of The Stand's Daily Digest - the day's top blogs from AFA.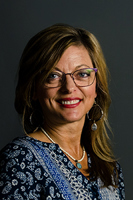 Anne Reed
AFA Journal
MORE
Some people in our lives impact us in small ways and others in large ways. I remember the first time I laid eyes on Emily Borkenhagen. I was walking my dog at a park near my house, and we literally crossed each other's path. Moments later, I stopped to speak to an acquaintance at a picnic table where Emily sat quietly listening with her signature kind eyes and sweet smile.   
Months later, my husband told me about a collection of rustic jewelry with hand-imprinted inspirational text he had seen posted on Facebook. Instead of diamonds and frills, I've always leaned toward natural and meaningful simplicity in jewelry. My wedding band was less than $30, and has the words "God for me provided thee" on the inside of the band with an engraved cross on the outside. 
I fell in love with the unique designs, placed an order and made plans to meet and transact with the jewelry maker at a local coffee shop. After talking to her for just a few minutes, I realized she was that same sweet lady I had crossed paths with at the park that day.   
But this day, her heart was heavy as she transparently shared about a recent tragedy in her life, the suicide of a loved one. I knew this indescribable pain, and my heart hurt for hers. There was a connection that happened, and it felt like we were childhood friends. 
Months later, we found ourselves attending the same small fellowship. What a precious family! Certain joy radiated from this loving couple with three … then four of the cutest children on the planet. And when her husband Tim secured a job in their home state of Wisconsin, their fifth little bundle was already on his way. All went smoothly with the pregnancy and their usual form of home delivery. And in September of 2014, they announced from their new home in Wisconsin that baby number six would soon be arriving on the scene. 
A girl! The ultrasound images of a baby girl delighted the family, and they named her Poppy Joy. But ultrasound images also revealed something less concrete than gender. Although the exact nature of the problem was unknown, something was definitely wrong. 
In early January, the family learned of possible abnormalities: fatal Trisomy or a severe chromosomal anomaly that would offer a chance at life. In a mid-January Facebook post, Emily described their daughter's condition: shortened limbs, club foot, facial problems, brain structure abnormality, and organ abnormality. Doctors also believed she had seizures in the womb and was unable to swallow. And Emily was retaining an excessive amount of fluid, so much that the doctors would later describe her case of Polyhydramnios as the most extreme they had ever seen. 
Then a hint of brightness appeared as Emily began to name off various healings that had occurred in the womb: Her heart developed a fourth chamber; all fluid cleared from her abdomen, brain and spine; her non-functioning kidneys and herniated diaphragm corrected.   
She continued: 
Either way, unless God completely heals this baby, we are in for a hard road ahead. However, we have already seen immense healing in our precious baby girl. And when we were praying afterwards and thanking Him, God gave me a word, clear as day – a Scripture that popped right into my head while listening to Tim pray and being in agreement with him, "He who began a good work in you will be faithful to complete it." 
I keep saying God could heal her, and He can. Even if He chooses not to from this day forward, He has already shown us His power and what He can do. Praise Him for this. Even if He doesn't continue healing her, praise Him for the good work He has done already. And know that completing a good work doesn't necessarily mean healing on earth, but could be healing by taking her to heaven, healing in our lives after her death, bringing someone to Jesus through this. We don't have to know the plan, we just need to trust it and trust that He created us and Poppy, and He knows best. 
Wow! That's faith.
The Borkenhagens continued to share their journey while seeking prayer and encouragement from friends and family. When an amniotic fluid test found no Trisomies, the family celebrated with thanksgiving. A sense of lightness was discerned as Emily described baby Poppy's playful behavior during an ultrasound performed a few days later – at week 30. Perhaps a welcome respite, Emily was put on bed rest while they awaited the complete and final amniocentesis results. 
And when the day came, Emily vividly described the chaos within her: 
Have you ever received news that is so heavy and hard to wrap your head around that you don't even know how to share it? Well, this is it.
We received the final amnio results today … *chest pounding/hurting* There are so many problems, and she will be severely mentally and physically impaired. Most children have a short life expectancy, although there are a few rare older ones … with mild cases. Thirty percent never walk, less ever talk, and so much more … *hard to breathe* 
After a rollercoaster of speculations and emotions, the family finally received the diagnosis of Pallister-Killian Syndrome, an extremely rare and dreaded chromosomal dysfunction. As doctors found evidence of Poppy's condition worsening, the family began preparing for the hardest time of their lives. Even if Poppy was to survive, she wasn't expected to live beyond two weeks at most. 
In response to the diagnosis, Emily posted:
We know God can still heal this child, and are praying for His will in this situation – whether He heals her or takes her home. We want whatever brings Him the most glory. Poppy is HIS princess, HIS daughter before ours. We know that whatever the outcome, He will be with us – holding us, comforting us, and pulling us through. We've already seen His hand in many of her pictures. If He chooses not to heal her, we will be devastated for ourselves, but rejoicing for her, as her life will be phenomenal with our Savior. And we will excitedly await the time when we will get to be reunited with her there. 
On February 20, Tim and Emily went back to the hospital so the doctor could perform another amniocentesis to remove some of the excess fluid from Emily's uterus. Complications arose, and the midwife was called in to begin the labor process. 
I cannot imagine how many prayers were sent up as sweet incense that day. And many waited and watched. Poppy was born and showered with love from her parents and siblings for 59 sweet minutes. The Facebook page was soon flooded with beautiful photos of Poppy Joy, God's amazing and beloved creation. Words expressing Emily's pain followed and most certainly produced intense and widely colliding emotions in the hearts of many who had been walking and praying alongside the family: 
Today was the hardest day of my life. … I had to leave my baby today. I kissed her tiny feet, hands, and softest face for the last time on earth … and then had to leave her there. I've tried to imagine how painful that could be, but it was even worse. Even so, she was beautiful and peaceful, and I'm constantly reminded of God's grace and mercy … even in the deepest pain and darkest moments. … 
I am struck by the irony of darkness suffered by this family, their prayers of surrender and desire to see God glorified. I am moved by their willingness to share intensely personal aspects of their lives in an amazingly transparent way. I think I would have climbed into a cave and hidden. But I would have been wrong. This family has changed my heart – softened it and taught me how to love, and how to receive love.   
Emily was stunned when she learned this week that one of the specialists - a perinatologist - involved in Poppy's care in the months preceding her birth is medical director at Planned Parenthood Wisconsin and performs abortions at a nearby facility. I am convinced that if God could touch the hardened heart of an abortionist, He would choose a family like this one to do it. 
God really will bring to completion the work he has begun.   
Please Note: We moderate all reader comments, usually within 24 hours of posting (longer on weekends). Please limit your comment to 300 words or less and ensure it addresses the content. Comments that contain a link (URL), an inordinate number of words in ALL CAPS, rude remarks directed at the author or other readers, or profanity/vulgarity will not be approved.