Thursday, April 9, 2015 @ 9:30 AM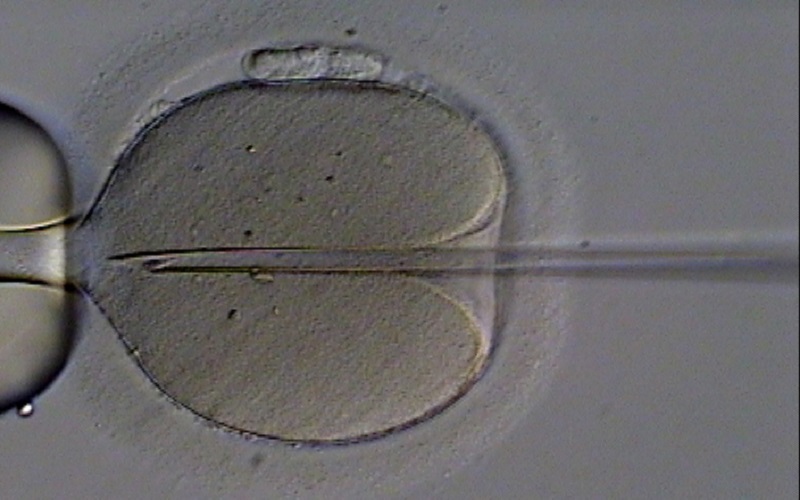 ATTENTION: Major social media outlets are finding ways to block the conservative/evangelical viewpoint. Click here for daily electronic delivery of The Stand's Daily Digest - the day's top blogs from AFA.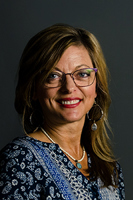 Anne Reed
AFA Journal
MORE
Last Tuesday, the New York State Assembly approved passage of a measure allowing abortions throughout the entire nine months of pregnancy for essentially any reason at all. It also permits persons without a medical degree to perform the heinous procedure.
The news is alarming for a whole host of reasons, and many news outlets have covered the subject broadly.
Headlines from a number of online sources read something like "New York Assembly Passes Bill Allowing Shooting Babies through the Heart with Poison to Kill Them".
This got my attention because the headline itself reminded me of some research I did several years ago. At the time, I was involved in the Mississippi Personhood ballot initiative that simply gave voters the opportunity to define a person. Of course the language identified conception as the beginning of personhood.
In the months and weeks preceding the vote, Planned Parenthood poured money into billboards and other forms of dissuasion. Many concerns were buzzing around the state. If a person is a person at the point of conception, will any birth control method be outlawed? Will in vitro fertilization be made illegal? What about all the embryos that aren't used during IVF?
Well, I wanted to know the answers, and since I knew next to nothing about IVF, I started to research the subject. In the process I found something shocking, and I couldn't understand why people weren't talking about it.
(Though IVF is directly unrelated to the measure recently passed by the New York State Assembly, IVF can potentially result in death by a similar method.)
When a couple is suffering from infertility, a fertility specialist may recommend IVF, a process whereby a female human egg and male human sperm are manually fertilized in a laboratory dish, and the embryo is then transferred to the woman's uterus.
Perhaps this rubs you wrong. Maybe you believe this is taking God's work into human hands. Or maybe you or someone you love has struggled with infertility, and you see the procedure as a wonderful medical advance.
Because the IVF procedure is very expensive, several eggs are usually fertilized at one time. And the parents are typically given the option to discard or freeze the embryos not implanted in the uterus. So, here lies the issue. If that embryo has been legally defined as a person, has the process of destroying the embryos now become inhumane or illegal?
While abortion advocates threw hardball accusations at the measure, claiming it would end all contraception use and make IVF illegal, the proponents of Personhood argued that IVF specialists would simply need to adjust their methods to allow for the formation of human life without destroying life in the process. These concerns were bubbling up like lava on the surface of discussions, but what I discovered next was something no one was talking about. It's called "selective reduction."
While some of those embryos are discarded or frozen, typically more than one at a time is placed in the woman's uterus in order to increase the chances of implantation. Often times, more than one of the embryos successfully attaches to the lining of the uterus and begins to grow and flourish.
Now what to do? What if two, four, or five babies are now growing inside the womb of this woman who has longed for a child? Her specialist will likely recommend selective reduction, a rather strange and Spock-like description for a first or second trimester abortion performed by shooting poison into the heart of the chosen (or unchosen) baby or babies.
The couple can select the baby or babies they would like to have killed based on whatever criteria they choose. Ultrasound technology gives them a glimpse into the womb to target the baby or babies with the least desirable qualities – gender, size, whatever.
This abortion procedure is usually performed at 9 to 13 weeks into pregnancy, and a small number are still selectively performed at 18–24 weeks to eliminate unborn babies with abnormalities. The parents select their son(s) or daughter(s) who will receive the shot(s) of potassium chloride into their little beating hearts while in the "safety" of the mother's womb. Parents are told the babies die immediately and do not feel any pain. However, cases have been reported of some babies surviving the lethal injection, only to be re-injected at a later date.
Their little innocent bodies then dissolve and are "reabsorbed" into the mother's body, which spares the mother from seeing the results of the reduction: dead baby(ies).
If I didn't think we were playing God before, I certainly do now. What a reckless disregard for human life and a startling degree of dishonor expressed toward the Creator of life. If nothing else, what about the degree of humaneness exercised by secular animal rights activists, such as Assemblywoman Deborah Glick who sponsored the above-mentioned measure to extend late-term abortion in New York.
While my heart goes out to those suffering from infertility, the desire for a child is an inexcusable justification for killing others. Is this procedure any worse than the thousands of abortions performed in abortion clinics throughout the nation? Perhaps not, but they are certainly not any better. A doctor recommended murder is murder just the same.
My prayer is that these women and men would come to repentance, confess their sins and be cleansed of all unrighteousness. May this shocking and dreadful procedure called selective reduction come into the light and to an end for the glory of the Father, in Jesus' name.
Please Note: We moderate all reader comments, usually within 24 hours of posting (longer on weekends). Please limit your comment to 300 words or less and ensure it addresses the content. Comments that contain a link (URL), an inordinate number of words in ALL CAPS, rude remarks directed at the author or other readers, or profanity/vulgarity will not be approved.