Wednesday, July 22, 2015 @ 7:59 AM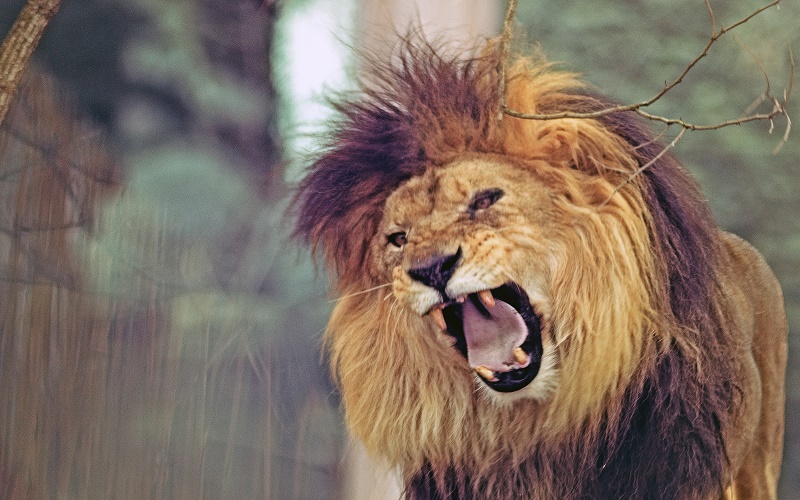 ATTENTION: Major social media outlets are finding ways to block the conservative/evangelical viewpoint. Click here for daily electronic delivery of The Stand's Daily Digest - the day's top blogs from AFA.
Jim Shempert
Chief Information Officer
MORE
America was once said to be the freest country in the world.  Yet, today, all America can view another sickening video about the freedom of Planned Parenthood to murder children.  The scenario is the same. A monster, a ghoul for Planned Parenthood, casually having lunch and talking about chopped up children. 
"Dr." Mary Gatter negotiates the price of chopped up children the way that you would negotiate with a neighborhood child who is mowing your yard.  Towards the end of the video, after her Joseph Mengele-esque oratory, she says that Planned Parenthood can use a "less crunchy technique" to make sure that more body parts can be harvested.   Of course, like most liberals, she refuses to refer to the victim she just chopped up as a child.  Why?  Because how in the world could you sleep at night, knowing that you took part in a murder, and then sold the parts for profit.  I know that to work for Planned Parenthood you must have no morals.  I assume that is on the application.  "Do you have morals?" Yes?  Sorry, we can't hire you."
I always marvel at how liberals attack the 2nd amendment when there is a shooting.  Let's not focus on the shooter.  Whether he was deranged or a terrorist.  Rather, let's focus on the fact that he used a gun.  He could have just as easily used a hammer, but let's not let facts get in the way.  Quoting the Daily Beast, a radically liberal site, there are roughly 87 gun deaths in America per day.  This number includes murders and suicides.  Now, let's contrast that with the number of abortion deaths daily.  There are roughly 2,899 abortions every day in the United States.  Now, I'm a numbers guy and a big believer in logic.  Eighty seven vs. two thousand eight hundred ninety nine.  To compare another way, for every gun related death, there are 33 deaths tied to abortion.  As is normally the case, liberal outrage is selectively focused on the wrong thing. 
For we must all appear before the judgment seat of Christ, so that each of us may receive what is due us for the things done while in the body, whether good or bad.  Since, then, we know what it is to fear the Lord, we try to persuade others. What we are is plain to God, and I hope it is also plain to your conscience (2nd Corinthians 5:10).  
What is plain to the eyes and ears, is that Planned Parenthood is unrepentant of their actions.  Instead of Planned Parenthood admitting their wrongdoings, they attack the people who made the video.  Not the content mind you, just the fact that a video was made of their misdeeds.  Jesus was clear about the feelings of darkness for the light:  Everyone who does evil hates the light, and will not come into the light for fear that their deeds will be exposed (John 3:20).
The evil wish to wallow in their evil.
The problem though is not just them.  Rather, it's the entire notion that abortion equates to women's health care.  It's doesn't.  Sure Planned Parenthood may provide some health related services.  But they also murder babies and sell their parts for profit.  Since Dr. Gatter reminds me of Dr. Mengele, I will quote one of Mengele's comrades about telling a good lie:  "If you tell a lie big enough and keep repeating it, people will eventually come to believe it. The lie can be maintained only for such time as the State can shield the people from the political, economic and/or military consequences of the lie. It thus becomes vitally important for the State to use all of its powers to repress dissent, for the truth is the mortal enemy of the lie, and thus by extension, the truth is the greatest enemy of the State."   Joseph Goebbels  
The question now becomes, will the seven-second attention span of most Americans even register this event, or are we so numb that even this will pass?  Will we take this opportunity to demand that our representatives actually represent the will of the people, or will we allow the Washington cartel to do nothing while this country gets closer and closer to hell?  Yes, I believe in hell, the same way I believe in heaven.  You can't have light without the dark and you can't have the day without night.  There will come a day when our eternal destination will be based on who we were in this life.  How can we call ourselves Christians if we choose to be silent on such a cut and dried issue?
"What we are is plain to God, and I hope it is also plain to your conscience."  God will not be mocked.  Planned Parenthood and Mary Gatter can hide behind the guise of "choice", "women's rights," or whatever other fallacy that they choose to believe in, as long as they want to.  One day, they will stand before Almighty God, whether they believe in Him or not, and will be asked to give an account for their actions here on Earth.  Some abortion supporters even are foolish enough to call themselves Christians.  Jesus was pretty clear on that too:
Many will say to me on that day, 'Lord, Lord, did we not prophesy in your name and in your name drive out demons and in your name perform many miracles?' Then I will tell them plainly, 'I never knew you. Away from me, you evildoers!  (Matthew 7:22-23) 
Stand and be counted.  Stand for justice.  Stand for life.  That, or stop calling yourself a Christian.
Please Note: We moderate all reader comments, usually within 24 hours of posting (longer on weekends). Please limit your comment to 300 words or less and ensure it addresses the content. Comments that contain a link (URL), an inordinate number of words in ALL CAPS, rude remarks directed at the author or other readers, or profanity/vulgarity will not be approved.