Thursday, July 16, 2015 @ 2:15 PM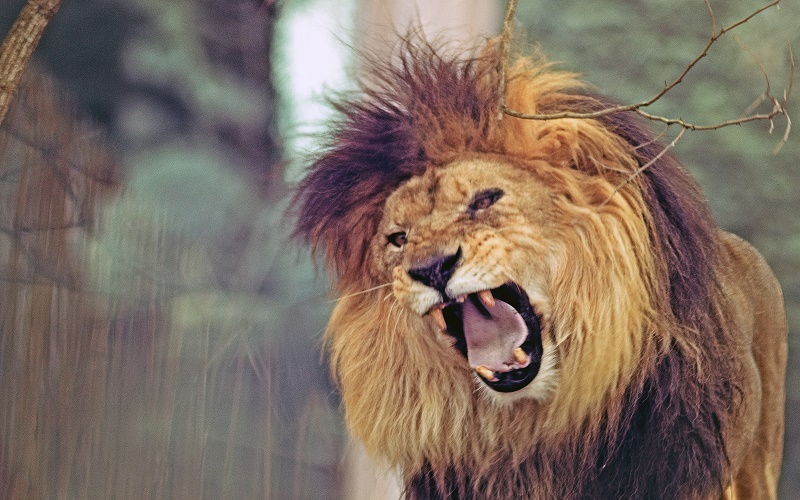 ATTENTION: Major social media outlets are finding ways to block the conservative/evangelical viewpoint. Click here for daily electronic delivery of The Stand's Daily Digest - the day's top blogs from AFA.
Jim Shempert
One Million Dads
MORE
Dictionary.com defines "fury" as "unrestrained or violent anger, rage, passion."  When the Planned Parenthood video leaked online about selling aborted baby body parts, this is the only word that I could use to describe my feelings.  I couldn't even watch the whole video from anger and rage. 
My first reaction was, how on Earth is someone as evil as Deborah Nucatola allowed to be free in this country.  As she heartlessly describes selling body parts of aborted children, she laughs and drinks wine as if she is talking about purchasing asparagus at the supermarket.  My next thought, is "Father, rain down fire on Planned Parenthood and this woman!"  It is then that I am reminded of what Jesus said about such practices in Luke 9:
And when his disciples James and John saw it, they said, "Lord, do you want us to tell fire to come down from heaven and consume them?" But he turned and rebuked them. (Luke 9:54-55)
Who is to blame for this?  You are.  I am.  America is.  America stands guilty of the greatest genocide in the history of mankind.  What about the Nazi's you say?  Nope, the Nazi's only killed 12 million.  You are forgetting Pol Pot!  Not even in the running at 1.7 million.  What about Stalin?  Better than Hitler, but still not the winner.  Nor Mao.  Nor Tojo.  The greatest genocide in the history of humankind has been at the hands of good ole Uncle Sam. 
Does that anger some of you?  It should.  I mean for it to.  I am tired of weak-kneed Christians, dodging this issue like it doesn't exist.  The blood of 56 million children is on the hands of people who have sat idly by while being paid for with their own tax dollars.  You and I are paying for murder!  Let that sink in.  Get mad about it.  THEN DO SOMETHING!  Get on the phone with your congressman or woman.  Email their office.  Though Washington doesn't think so, our senators and congressmen and congresswomen work for us.  Stop letting them sell you a line of garbage during election season and then never following through on it.  Point blank ask them if they think murdering children is a good thing.  Demand that the government defund Planned Parenthood.  If the government is so short on money, they can pay some of the bills with the money they use to kill babies. 
There are few social issues that make me as furious as abortion does.  I cannot imagine how in such a "civilized" country, that murdering innocent children is legal.  Sure we get all bent out of shape over a flag, over a cake, over something this or that politician said, but when it comes to killing children…the Church sits on its hand and "prays."  Praying is an excellent thing, but while we still have a democracy, and there are questions how long that is going to last, it's time for the Church to rise up in righteous indignation.  Make your voice heard while you still can. 
Oh, and church member, the line about how the Church has to be supportive of the post-abortive mother is not mutually exclusive to the fact that the Church must oppose abortion.  The Church must abandon the idea that to spread the message of the Gospel we must court the world.  Charles Spurgeon said it best about "protecting the Gospel:" 
The Word of God can take care of itself, and will do so if we preach it and cease defending it. See you that lion. They have caged him for his preservation; shut him up behind iron bars to secure him from his foes! See how a band of armed men have gathered together to protect the lion. What a clatter they make with their swords and spears! These mighty men are intent upon defending a lion. O fools, and slow of heart! Open that door! Let the lord of the forest come forth free. Who will dare to encounter him? What does he want with your guardian care? Let the pure gospel go forth in all its lion-like majesty, and it will soon clear its own way and ease itself of its adversaries.
The Church is also guilty of not preaching the Gospel.  We have, for the sake of social acceptance, sacrificed the eternal for the present.  As the Methodist church recites before Communion:  "We have failed to be an obedient church.  We have not done Your will, we have broken Your Law."  The Church must offer care and counseling to post-abortive mothers, no doubt.  But the Church must stand up to the greatest genocide in the history of Man. 
Eternal eyes are watching us.  We will all stand before God one day and give an account of our actions (or lack thereof).  Will we say, "Well God, I did the best I could to not cause a fuss?  I tried to live at peace with everyone even if that meant sacrificing everything Your word teaches."  Or will we say, "Lord I offered care to the sick and downtrodden and also spoke with love against the evil that society was endorsing."
Christians nowadays, don't like to talk about evil.  The Church has become weak, but a Lion is at the head of the Church, and He is neither weak nor frail.  He will judge the just and the unjust.  If the unjust never have the chance to repent, who is at fault?
"Silence in the face of evil is itself evil: God will not hold us guiltless. Not to speak is to speak. Not to act is to act."  Dietrich Bonhoeffer
Please Note: We moderate all reader comments, usually within 24 hours of posting (longer on weekends). Please limit your comment to 300 words or less and ensure it addresses the content. Comments that contain a link (URL), an inordinate number of words in ALL CAPS, rude remarks directed at the author or other readers, or profanity/vulgarity will not be approved.