Friday, July 31, 2015 @ 9:00 AM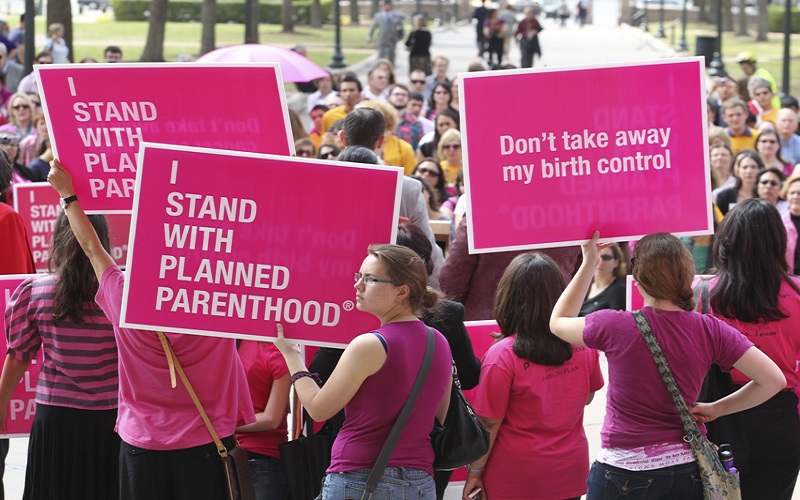 ATTENTION: Major social media outlets are finding ways to block the conservative/evangelical viewpoint. Click here for daily electronic delivery of The Stand's Daily Digest - the day's top blogs from AFA.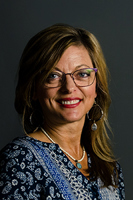 Anne Reed
AFA Journal
MORE
Planned Parenthood's Desperate Quandary: "Stop the Presses!"
North Dakota media outlet KVLY-TV published a memo from Planned Parenthood asking the news station not to air undercover footage produced by The Center for Medical Progress. Jen Aulwes, communications director for the states of Minnesota, North Dakota, and South Dakota, claims in the memo that videos showing dismembered babies are an "extreme violation of patient privacy." (See full memo below.) 
So, please clear this up for me, a violation of whose privacy? Who is the patient here?  
In the video released Tuesday, babies were identified by number. If the mother is the patient as Planned Parenthood always claims, and her privacy has been violated, then where is the footage featuring the mothers involved? When are the names of those mothers identified in the video?  
Let's give Aulwes the benefit of the doubt. Perhaps she was presuming the video (released the following day) would include footage of mothers and/or identifying information. But that does not appear to be the case. She clearly identified the showing of post-abortion fetal tissue as the alleged violation: 
"However, footage yet to come is expected to represent an extreme violation of patient privacy by including footage of post-abortion fetal tissue neither patients nor health care professionals authorized be filmed." (Emphasis mine.) 
In their desperation, Planned Parenthood is grasping at straws. But then again Planned Parenthood is an expert at using straws. The vast majority of their abortions (38 per hour/one every 95 seconds) are conducted using the aspiration method wherein a cannula, a straw-like tube ranging in size from a small drinking straw to that of a writing pen, is inserted through the cervix and into the uterus. The so-called healthcare provider connects the narrow tube to a handheld vacuum device, moves it forcefully back and forth while violently crushing, dismembering and sucking the fragmented remains of the deceased baby into a bloody jar. 
This fact does not need to be taken out of context to be jarring. It just is what it is. 
Ask a woman who has been there. That would be me. I didn't fully understand what I had agreed to nearly 28 years ago, and the abortion industry made every effort to deceive and conceal. The roughness, abrupt blaring sounds and unexpected pain was shocking and traumatic beyond description. The abortionist never said a word to me – neither my child nor I were human beings at that point. We were of no value whatsoever. My baby died that day. Yet, I was left to live. And so, I speak. 
Fr. Frank Pavone, national director of Priests for Life, has said for years, "America will not reject abortion until America sees abortion."   
Of course Planned Parenthood officials do not want footage of the horrific, dark truth to be out there for everyone to see. They want the loud singing about dignity, charity, healthcare, and women's rights to drown out the horrid sounds of reality rumbling through the media tracks. We can only expect to see them scheme, slither and squirm. 
To: North Dakota Health and Political Reporters and Producers
From: Jen Aulwes, Planned Parenthood Minnesota, North Dakota, South Dakota
Date: July 27, 2015
Re: Center for Medical Progress Expected to Violate Patient Privacy 
The Center for Medical Progress (CMP) is an extreme activist organization whose sole mission is to prevent women from accessing health care and to destroy Planned Parenthood. The board members of this group believe that abortion is "genocide," and employ people who went to jail for attempting to bomb a women's health clinic. They are also connected with the man who murdered abortion provider Dr. George Tiller.
CMP has used footage obtained through deceit and unlawful behavior, including possible violations of state recording laws, federal tax laws and falsified state identification. Then, they concoct wildly false stories through selective editing. We expect this video will be no different in that regard; however, footage yet to come is expected to represent an extreme violation of patient privacy by including footage of post-abortion fetal tissue neither patients nor health care professionals authorized be filmed. 
When your network decides whether to consider this story newsworthy, or whether to use any of this footage at all, we urge you to keep this in mind: The extremists who entered Planned Parenthood labs under false pretenses violated research protocol, and, worse, violated the privacy of patients involved. Those patients' privacy should not be further violated by having this footage shared by the media. 
The storage and examination processes that CMP used to get this footage are medically necessary. It is necessary medical professionals ensure an abortion is complete so that patients do not get an infection. When tissue is donated for medical research, these steps are also necessary for the donations to be completed. It is also medically necessary that researchers evaluate the laboratory procedures of a medical provider for safety standards and best practices. 
Some of the conversations and protocols that occur in medical settings and among professional peers can sound jarring when taken out of context. While this can be difficult to hear or watch, it should not be used as an excuse to defund Planned Parenthood. 
CMP gained access to Planned Parenthood facilities under false pretenses and filmed without securing approval from the Planned Parenthood staff being filmed or the patients whose privacy is compromised by this secret videotaping. The material should not be aired. 
Please contact me at 651-755-XXXX or XXXXXXX@ppmns.org if you have any questions or need any more information.
Please Note: We moderate all reader comments, usually within 24 hours of posting (longer on weekends). Please limit your comment to 300 words or less and ensure it addresses the content. Comments that contain a link (URL), an inordinate number of words in ALL CAPS, rude remarks directed at the author or other readers, or profanity/vulgarity will not be approved.