Tuesday, August 04, 2015 @ 03:09 PM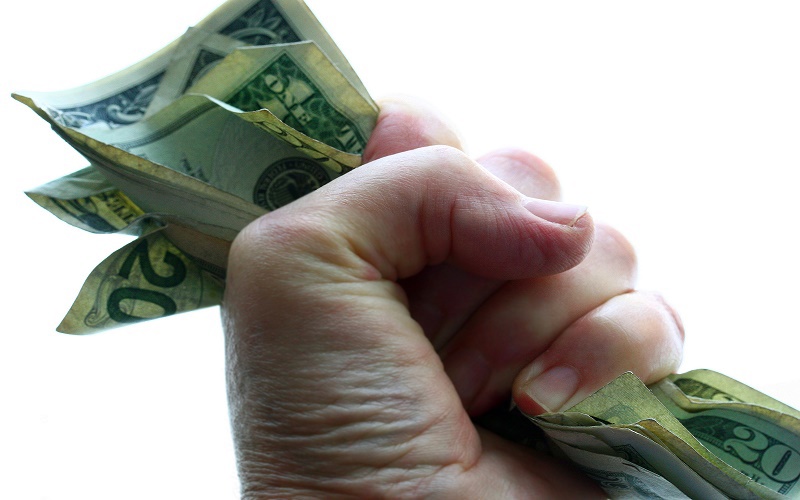 ATTENTION: Major social media outlets are finding ways to block the conservative/evangelical viewpoint. Click here for daily electronic delivery of The Stand's Daily Digest - the day's top blogs from AFA.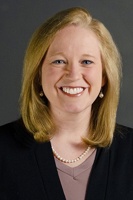 Rebecca Davis
The Stand (Print) Associate Editor
MORE
I watched the first two videos released byThe Center for Medical Progress exposing the evil work of Planned Parenthood. I can't bring myself to watch the third or the fourth. It's just too much. Too much for me to grasp. Too much for me to bear. 
In fact, it's just easier to pretend like it's not happening. But I can't. Because it is. 
Dietrich Bonhoeffer, German pastor, theologian and martyr, once said, "Silence in the face of evil is itself evil. God will not hold us guiltless. Not to speak is to speak. Not to act is to act." 
So I must speak, and I must act. That's why I'm writing this blog. 
Innocent babies are being "carefully" sucked from the safety of their mother's wombs, their lives taken from them before they are pulled apart limb by limb and organ by organ all for the love of money. 
Scripture is clear: "For the love of money is a root of all kinds of evils. It is through this craving that some have wandered away from the faith and pierced themselves with many pangs" (I Timothy 6:10, ESV). 
J.C. Ryle says that loving money "is one of the greatest snares to a man's soul." 
Church history proves so. According to Ryle: "For moneyJoseph was sold by his brethren. For moneySamson was betrayed to the Philistines. For moneyGehazi deceived Naaman, and lied to Elisha. For money the Son of God was delivered into the hands of wicked men." 
It's powerful, and it's controlling, and none of us are above or beyond its ability to master our minds and our hearts. 
"It overthrew an apostle of Christ," Ryle said. "Let us take heed that it does not overthrow us" like it has already overthrown Planned Parenthood. 
You see. I believe there are two root sins at the heart of Planned Parenthood's murderous actions: greed and pride. 
Yes, I realize the accusations made in the videos are that Planned Parenthood is selling the body parts of aborted babies for profit, an act that clearly violates 42 U.S. Code 274e of the Constitution. And I agree that what they are doing is so very wrong, on many levels. 
But have you ever considered why this government-funded organization is acting against the Constitution of a nation that supports its "work"? 
It's because the hearts of its leaders have an affection for money and the things money can buy that is far greater than their affection for life. 
That's what results once the sin of greed has taken root in a person's heart.
 "For where your treasure is, there your heart will be also" (Matthew 6:21, ESV). In his own words, John MacArthur explains that verse like this: "Show me where your money is and I'll show you where your affections lie." 
So for Planned Parenthood, as well as for you and for me, the issue isn't the money itself, rather it's how we feel about the money and the lengths we'll go to gratify our monetary affections. 
Sadly Planned Parenthood has gone too far. For when greed is the master of your heart, all kinds of sins abound. 
In reference to 1 Timothy 6:10, MacArthur says "that if you love money there's usually nothing that can stop you in the pursuit of it. … [T]here is no kind of evil that could be imagined which could not be the result of loving money. For the love of money people have committed every conceivable sin. …" 
He goes on to describe lovers of money as people who will: take bribes, distort justice, manipulate, take advantage of the poor, lie, cheat, extort, deceive, steal, rob, abuse, fornicate and adulterate – anything to gain money. 
MacArthur continues: "They will do bodily harm. They will kill for money. They will teach false doctrine for money." 
Think of these admonitions in terms of Planned Parenthood. They will cause physical pain to women and babies. They will murder babies and sell their body parts for profit. They will say it's all OK because abortion is legal and women have a right to choose; it's all about reproductive health care. 
In short, MacArthur explains, "There's no sin excluded from the list of what people might do for the love of money." 
Obviously. 
When people can talk so callously about selling the body parts of babies and joke about the material benefits they will reap as a profit, their affections are sorely misguided and their souls in grave danger. When we value what a human can give us more than the human life itself, we are a sick people in dire need of a gracious Savior. And it's not the "fetal tissue donation" in the name of medical research that's going to save us. 
For not only are we dealing with the sin of greed but also with the sin of pride. And pride always comes before destruction (Proverbs 16:18). 
May we first examine our own hearts for the sins of greed and pride, repent, and then pray for the fall of Planned Parenthood and the salvation of its leaders. 
I had never thought about abortion in this way until I read the following words from Rosaria Butterfield: "Abortion steals praise from God by denying image-bearers the opportunity to live through and for him. Abortion despises and attacks and destroys the image of God." 
I don't want to be guilty of that.
Please Note: We moderate all reader comments, usually within 24 hours of posting (longer on weekends). Please limit your comment to 300 words or less and ensure it addresses the content. Comments that contain a link (URL), an inordinate number of words in ALL CAPS, rude remarks directed at the author or other readers, or profanity/vulgarity will not be approved.