Monday, January 25, 2016 @ 10:55 AM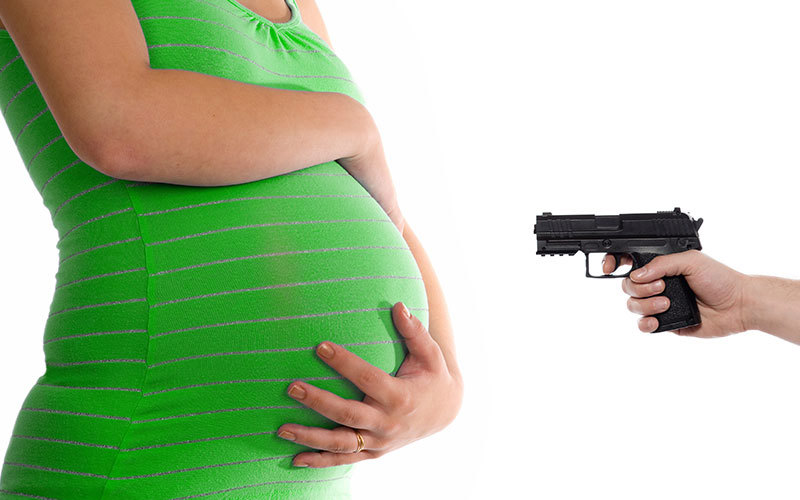 ATTENTION: Major social media outlets are finding ways to block the conservative/evangelical viewpoint. Click here for daily electronic delivery of The Stand's Daily Digest - the day's top blogs from AFA.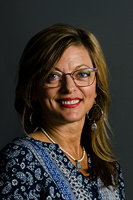 Anne Reed
AFA Journal
MORE
What is abortion? 
Before that question can be answered, we must first ask what's in the womb during a pregnancy. 
Abortion advocates commonly use terms such as product of conception, contents of pregnancy, collection of cells, and unwanted tissue. 
Persons using such terms will likely claim to be believers in science, as did pro-abortion Governor Martin O'Malley while on the stage at the Democratic presidential debate last week. So called "believers in science" typically see themselves as highly intelligent and progressive – enlightened in their thinking. Yet the terms they use to describe pregnancy are incomplete, vague, and give the impression of unknowability. 
You may recall President Obama's pre-presidential statement in 2008 when asked by Rick Warren, "At what point does a baby get human rights in your view?" He responded, "I think that whether you're looking at it from a theological perspective or a scientific perspective, answering that question with specificity, you know, is above my pay grade." 
Several years ago, a colleague and I were invited as guests on a live, call-in radio show to address the question of personhood. This was a secular radio station, so the majority of the callers argued against the rights of the unborn in the womb. 
One caller claimed personhood began at birth, but when questioned further, her argument shifted … and shifted … and shifted. In the end, she determined that personhood began at "about five months" gestation. "However," she declared decisively "my sister-n-law is five months pregnant. Is that a baby in her womb? Yes!" 
Noting the blatant inconsistency, we asked her why in that particular case, she took exception to her own ruling. She responded, "Because she wants that baby." 
Each of her assertions had been addressed not by arguing, but by asking her questions that exposed inconsistencies in logic. By doing so, the woman's claims were whittled down to reveal the idol that guided her in her decision making – her personal idol of convenience. 
The show presented us with the opportunity to utilize what's known as the SLED Test, a simple and logical method of reasoning against abortion, that addresses the following arguments related to:
Size
Level of Development
Environment
Degree of Dependency 
Below are a few examples of claims from the pro-choice camp and possible questions to ask pro-choice advocates about their logic: 
Size
Claim: "The fetus becomes a baby when it reaches a certain size." 
Question: A two-day old is significantly smaller than an 11-year old. Should we have the right to kill the two-day old because she's not as large as the pre-teen? 
Level of Development
Claim: "A body of the fetus is only partially developed, therefore, not a person." 
Question: A two-year-old girl can't bear children because her reproductive system is less developed than a 14-year-old-girl. And that same 14-year-old is less developed than an 18-year-old. Of the three, is one less of a person than the other? 
Environment
Claim: "The unborn isn't a baby until it's outside the womb." 
Question: Are you saying value is determined by location? If we moved you to a radically different environment, say to a country on the other side of the world or into space in a shuttle, would you then cease to be human? Can a short, 7-inch journey through the birth canal transform a non-person into a person? 
Degree of Dependency
Claim: "The unborn is a parasite, dependent upon the mother's body for nutrition, and is, therefore, not a viable, self-sufficient human being, nor a person." 
Question: Does that mean that newborns and toddlers who still depend on their parents to provide nutrition and a safe environment are not really persons?
The truth is, life begins at conception. At that pivotal moment in time, a human being is formed. A person has come into existence. In fact, science teaches that at conception, that new person contains distinct DNA, completely separate from both mother and father. Unless her life is ended through violence or illness, she will continue to grow and develop. 
This is a solid, immovable truth that is knowable and unchangeable. It throws out the need for indistinct and hazy descriptions like "contents" and "product." 
We are not the authors of life. If you or I intentionally end the life of an innocent human being, there is a word for that – a word that answers the question posed at the beginning of this blog, "What is abortion?" 
The word is harsh. And, it's definitely not politically correct. 
But it is correct.
Please Note: We moderate all reader comments, usually within 24 hours of posting (longer on weekends). Please limit your comment to 300 words or less and ensure it addresses the content. Comments that contain a link (URL), an inordinate number of words in ALL CAPS, rude remarks directed at the author or other readers, or profanity/vulgarity will not be approved.