Friday, January 8, 2016 @ 1:06 PM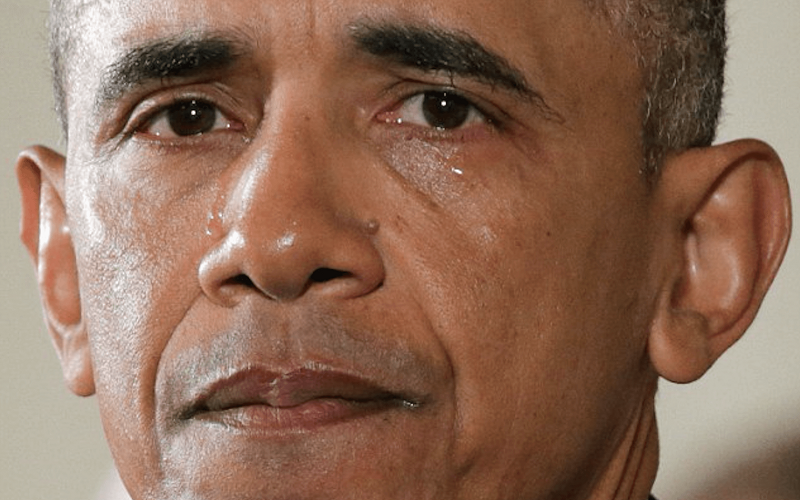 ATTENTION: Major social media outlets are finding ways to block the conservative/evangelical viewpoint. Click here for daily electronic delivery of The Stand's Daily Digest - the day's top blogs from AFA.
Jeremy Wiggins
Producer/Talk Radio
MORE
The President has declared that he is going to take executive actions to curb the outbreak of violence in the United States by imposing new restrictions on the purchasing of guns through private individuals. According to an article on FOXNEWS: 
The president, speaking at the White House, said background checks "make a difference" and will be expanded so that they can cover purchases online, at gun shows and in other venues. This would put the onus on most sellers to get a license and conduct the checks.  
"Anybody in the business of selling firearms must get a license and conduct background checks or be subject to criminal prosecutions," he said. Obama was flanked by victims of gun violence and introduced by Mark Barden, whose son was killed in the Sandy Hook mass shooting. 
The President quoted an often-used statistic that 30,000 people died in firearm related deaths the past year. The White House website laid out the statistics on gun violence in America: 
MORE THAN 4 MILLION
Number of American victims of assaults, robberies, and other crimes involving a gun in the last decade 
MORE THAN 30,000
Number of gun deaths in America each year 
MORE THAN 20,000
Number of children under 18 killed by firearms over the last decade 
MORE THAN 20,000
Number of Americans who commit suicide with a firearm each year 
466
Number of law enforcement officers shot and killed by felons over the last decade
3
Number of days after which a gun dealer can sell a gun to an individual if a background check is not yet complete 
A little common sense would dictate that the numbers themselves aren't telling the whole truth. It would seem that the quote of 30,000 is misleading, in that 20,000 of those deaths were self-inflicted. This does not take away from the tragedies of either set of numbers, but those numbers are being used to open a door to what appears to be the beginning of a gun grab in the United States. 
Suicide, according to an NPR article on suicide prevention, is mostly "an overwhelmingly impulsive act." Scott Anderson, an author of a New York Times Magazine article, "The Urge to End it All," is quoted by NPR as saying: 
A study of survivors that said only 13 percent reported thinking about committing suicide for eight hours or longer; 70 percent said they thought about it for less than an hour; and a whopping 24 percent said the idea had occurred to them less than five minutes before their attempt. 
If this is the case, then a background check conducted days, weeks, months, or even years ahead of time would not have made any difference to prevent someone from taking their own life with a firearm. 
Another blow to the president's plan is the fact that many criminals don't need background checks because they don't purchase firearms…they steal them. The Bureau of Justice Statistics estimates that there are "an average of 232,400 firearms stolen each year-about 172,000 stolen during burglaries and 60,300 stolen during other property crimes." A Survey of Inmates in State and Federal Correctional Facilities also shed some light on the number of guns used "illegally." 
It found that among inmates who had a gun when they committed their crime (16 percent of all prisoners), about 11 percent had bought the firearm at a retail store, a pawn shop, a flea market or a gun show. Another 37 percent had gotten it from a friend or family member. About 40 percent said they got it illegally on the black market, from a drug dealer or by stealing it. 
So enhanced background checks aren't apparently going to work in this instance either. 
The president made these proclamations at a press conference, surrounded by cabinet members, staff, and family members of those who have been affected by gun violence. During the conference, specifically around the point where he was speaking on the Newtown shooting, the president even shed a few tears over the tragic death of 20 children and 6 staff members. While this was a horrible tragedy, the president gets no sympathy from me for being upset at the death of children killed by a crazed murderer until he sheds some tears for the hundreds of thousands of children killed each year by Planned Parenthood butchers. That may seem harsh but let me point you to a much more disturbing statistic on child death that wasn't mentioned during the president's speech.
Ben Johnson at Life Site News reports that Planned Parenthood killed 324,000 babies last year, all to the tune of 553.7 million dollars from the US taxpayer.  That is not even taking into account the 931,589 deaths attributed to abortifacients that Planned Parenthood sold. Also, just to throw in the statistic debunking the myth put forth by liberals that Planned Parenthood is essential because they perform mammograms, the group performed 123,226 fewer breast exams than the previous year, and still performed zero mammograms.
So the question has to be asked: Why do the lives of the unborn, whose deaths greatly outnumber those of children killed by guns, not seem to matter to the president, or the Left in general for that matter? It seems to me that there is a serious disconnect between being upset over the lives of children lost in gun violence, and the lives of children lost in surgical violence. 
Mr. President, I want to tell you that every life is precious, whether that life is still in the womb, sitting in a kindergarten class, or in a nursing home. Who are we to start determining which lives are worthy of protection and which lives are not? We are not God, and He has determined that all life is sacred. He is the one who knit us together in our mother's womb (Psalm 139:13). He is the one who knows when the sparrow has fallen (Matthew 10:29). He is also the one who holds the keys of death and Hades (Revelation 1:18). He is the one we are to place our trust in, and not a legislative system of elected officials or man-made laws. 
Putting in place more gun legislation will not prevent more deaths, because the bad guys will always find a way to get their hands on guns. All that additional gun laws will accomplish is to prevent the good guys from defending themselves. Abolishing abortion in the United States, however, will save even more lives, and this is where we should be concentrating our efforts, before even more lives are lost.
Please Note: We moderate all reader comments, usually within 24 hours of posting (longer on weekends). Please limit your comment to 300 words or less and ensure it addresses the content. Comments that contain a link (URL), an inordinate number of words in ALL CAPS, rude remarks directed at the author or other readers, or profanity/vulgarity will not be approved.