Wednesday, September 6, 2017 @ 11:39 AM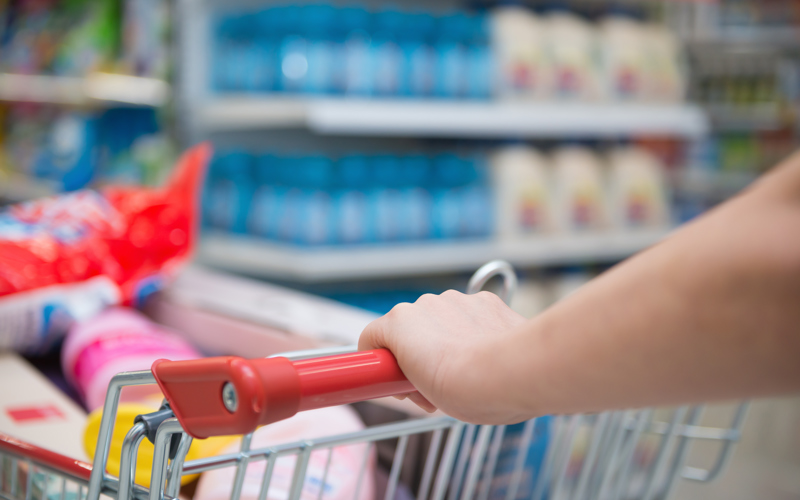 ATTENTION: Major social media outlets are finding ways to block the conservative/evangelical viewpoint. Click here for daily electronic delivery of The Stand's Daily Digest - the day's top blogs from AFA.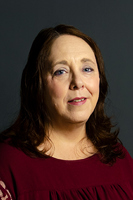 Joy Lucius
The Stand Writer
MORE
As a child, I loved Pollyanna, Eleanor Hodgman Porter's book about the daughter of Christian missionaries. Through her father's creation of "The Glad Game," Pollyanna learned early in life to be glad in every situation. 
Instead of complaining, players in Pollyanna's Glad Game looked for at least one thing to be glad about in every negative situation. For example, a hole in her shoe meant Pollyanna found gladness in the freedom of walking barefoot. 
By the time orphaned Pollyanna was sent to her stern spinster aunt's home in a stuffy New England town, she was a gladness expert. In fact, her gladness transformed the entire town. Pollyanna's gladness was sorely tested in the novel's climax though. 
I won't spoil the novel's ending, but I will say the words of God cannot fail. As Proverbs 12:25 says, "Heaviness in the heart of man maketh it stoop: but a good word maketh it glad." 
Now, I've loved Pollyanna's story and identified with her for over 40 years. People have even occasionally (and sarcastically) called me a "Pollyanna." And granted, my favorite literary line is "and they lived happily ever after." 
So, yes, I have a bit of Pollyanna in my soul. I thought I was pretty good at The Glad Game too. But recently the Spirit of God pointed out that my gladness game was slacking. 
I tried to ignore His nudging and made excuses. I knew I had been grumbling, complaining, and testy, but life had been stressful lately, as I was contending with lots of changes. I assured Him this gladness thing was under control. But my excuses came tumbling down last week during a simple shopping trip to our neighborhood market. 
There I was after work, pushing my cart happily along, aisle after aisle, loading my buggy to the brim. It took almost an hour to read the labels, do the math, and check off items as I shopped. 
I finished a bit after 6:00 and was looking forward to checking out and heading home to cook something simple for supper. So, I pushed my overflowing cart to the front of the store … and stopped. 
I counted 10 cash registers, half of which were self-check stations. I saw no one at the regular lines, not a soul. The only visible employee was manning the computer for the self-checking stations. And that poor lady had her hands full. 
I paused, looking for a manager or someone with the familiar green apron. Not one single employee came near. 
It was getting late, so I resorted to a self-check station for my entire buggy full of food. Now granted, I was frustrated, but I sensed a gladness test coming, and I figured I could handle it. 
"I got this," I said confidently to no one in particular, as I began putting my zillion and one items onto the conveyer belt. 
Things went from bad to worse very quickly though, as a line of equally frustrated customers formed behind me. At first, I smiled apologetically, but after about 20 cans of tuna, soup, and coconut milk, my smile waned. Things grew exponentially worse as I lifted the cases of water and sodas out of the cart, onto the belt, and back into the cart, all by myself. 
By the time I started manually looking up each fruit and vegetable code in order to weigh every item, my patience and gladness were long gone. And when the computer double charged me for some expensive peaches, I tried to motion for help from the one single monitor on duty. 
God bless her. It took her forever to get to me, and even longer for her to correct my problem. 
I looked behind me; the line, the sighs, and the frowns were growing. At this point, I started throwing things onto the conveyer belt and mumbling incoherently. I must have looked crazy and unhinged, because the line behind me dissolved quickly. 
Finally, half an hour into my checkout debacle, I threw the last item in the bag and spent five minutes trying to honestly and honorably pay for all my goods via a troublesome, crazy computer. I contemplated screaming. 
In no way whatsoever did I resemble Pollyanna by then, and there was nothing visibly Christ-like about me. In fact, I probably looked like a great recipient for a John 3:16 tract. 
Amazingly, out of nowhere, two—yes, two—managers appeared as I exited my grocery nightmare. They both smiled, seeking positive affirmation about my visit to their neighborhood market. That did it. 
Pollyanna would have smiled and said, "Even though I had to shop, check, and bag my own groceries, I am so glad I could afford so much good food for my family. I am glad God provided so well." 
But Pollyanna wasn't there. So, I snapped at the managers, saying I probably wouldn't be back if they were not going to provide cashiers. 
I knew before I even made it to the car that I not only failed my gladness test, I bombed it. 
I crawled into my car like the convicted sinner I was, crying and confessing my shortcomings. I asked God to restore unto me the joy of my salvation, to show me how to get my gladness back. 
He lovingly and patiently reminded me that I am not my own source of gladness, so I can't get it back on my own. He also reminded me that the world couldn't give me true joy either, which means the world can't take it away. Situations come and go; joy should not be affected by those situations. 
Rightfully and lawfully, joy belongs to me. It is my inherited possession as a child of God. And I alone had surrendered and relinquished my God-given joy. 
For restoration, I simply needed to trust that He is the lifter of my head, and His joy is my strength. I needed to rejoice and be glad in Him, for He is the God of my salvation. 
So, forgiven, reminded, and refreshed, I buckled my seatbelt and cranked up my car as well as my worship music. 
I might not have beat Pollyanna at her Glad Game that afternoon, but I had been reminded that gladness is a choice—my choice. And I choose the joy of the Lord. 
So, if you ask me about my shopping fiasco, in my best Pollyanna voice, I will say, "I am very glad those store managers promised me I wouldn't have to self-check a buggy full of groceries ever again." 
Please Note: We moderate all reader comments, usually within 24 hours of posting (longer on weekends). Please limit your comment to 300 words or less and ensure it addresses the content. Comments that contain a link (URL), an inordinate number of words in ALL CAPS, rude remarks directed at the author or other readers, or profanity/vulgarity will not be approved.