Wednesday, January 31, 2018 @ 12:53 PM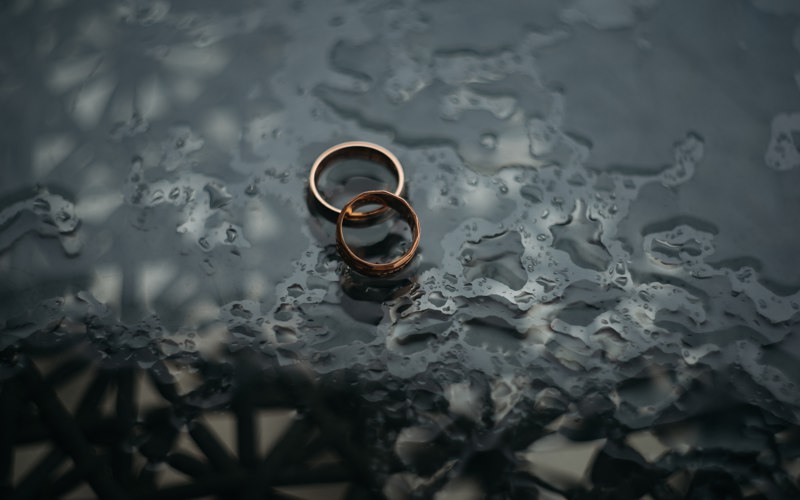 ATTENTION: Major social media outlets are finding ways to block the conservative/evangelical viewpoint. Click here for daily electronic delivery of The Stand's Daily Digest - the day's top blogs from AFA.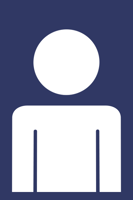 Guest Writer
Today's Guest Writer for The Stand
MORE
Oftentimes when my fiancée and I share with others our plans to get married at age 18, people are surprised and object to our proposal with goals and qualities we must meet as a couple, ultimately advising us to marry in our mid-20s. 
But I have observed that people are not as concerned with the fact of us getting married young as they are assuming we are not marriage-ready. They assume that because we are young we do not hold these qualities and should, therefore, wait till our character further develops. Rather than arguing with them about each individual quality and misconception they raise, I ask the question: "Which is more important in a marriage: age or character?" 
After reasoning with the flaw in their assertion, they realize that, contrary to the popular thought, you can be both young and mature enough to marry. 
Part 1 of this series addressed common misconceptions many people use to object to young marriage; this part addresses some important qualities for any couple wishing to get married, whether young or old. The following are important marriage qualities to consider when tying the knot at any age: 
Put God First 
Your spouse is the most important person in your life and deserves your highest allegiance and ultimate love. But with this said, there is yet one devotion that takes precedence above all that fulfills any relationship to its fullest. This highest commitment goes to God. Loving God more than your spouse actually makes you a better spouse because God commands His followers to love each other unconditionally, and specifically, to serve one another in marriage. If you love God more than your spouse, you will love your spouse to the highest potential. As Gary Chapman and Jennifer Thomas wrote in their book The Five Languages of Apology, "The New Testament Scriptures challenge husbands to love their wives and care for them; seeking to meet their needs as Christ did for the church" (Ephesians 5:25-33). 
Be Spiritually Mature 
This is an honest examination of yourself and your future spouse in the brutally honest light of biblical standards. For example, one standard I used judging Holly in beginning to know her was Proverbs 31: "She opens her mouth with wisdom, and the teaching of kindness is on her tongue. … Her children rise up and call her blessed; her husband also, and he praises her" (vv. 27-28). Though she has no children to "rise up and call her blessed," she does have siblings. I carefully observed the way she treated them, knowing she will treat our children (and even myself) in the same manner. 
I also compared myself to biblical instructions that emphasized the roles of a godly man and faithful husband. One way we can examine ourselves is by comparing how we are to biblical standards of godliness, such as the fruit of the Spirit (Galatians 5:22-23) and if we have the "powers of discernment trained by constant practice to distinguish good from evil" (Hebrews 5:14). 
Be Mature 
Though we may be a dedicated follower of Christ and find a potential spouse who is as well, sometimes we just simply are not mature enough to enter into marriage. The reason(s) could greatly vary, but marriage is something that should not be rushed into. Telling someone about our plans for marriage, one person exclaimed, "Wow! You're getting married quickly!" I chuckled but explained that I was not getting married quickly, rather young. There is a significant difference between the two. 
Quick would be rushing into marriage regardless of the couple's maturity; young is being wed when the couple is mature in all areas. As one outspoken advocate for young marriage, Kevin Ferere states: 
This is not to say that everyone should get married when I did. It would have gone bad if I would have tried to get married before I was ready. Some of us do need to mature more, and others of us need to pray for contentment and trust the Lord and His timing. My goal is not to say that the younger you get married, the holier you are. I just want to dispel the myth that we should delay adulthood and only consider marriage once we're thirty or older. 
Everyone reaches this sense of maturity at a different time, and for Holly and I, we reached it before others. 
Be Humble 
During one of our trips, I unknowingly did something that hurt Holly emotionally. As she expressed her feelings to me, both of us could justify how we felt—she for being upset and myself for not seeing my intentional fault. But I laid aside my desire to reason and justify my actions and saw her pain. She was hurt emotionally and wanted an apology for making her feel this way, not a debate that upheld my actions and diminished her feelings. 
After I humbled myself and apologized for my actions, I was so moved by remorse I began to cry. I was amazed at the outcome. Immediately she went from turning away from me, rejecting my attempts to reconcile, to kneeling down on the floor with me and wrapping her arms around me in an assurance that all was well and she loved me very deeply. 
Our responses removed the barrier and strengthened our relationship. Pride in any relationship divides and builds barriers, but humility strengthens and connects a couple in ways of reconciliation. 
Understand Your Intentions 
We must eventually ask ourselves, "What is our reason for wanting to get married?" Unfortunately, in today's sex-driven culture, many people desire to "commit" to marriage merely for sexual relations. Youth are delaying commitment in romantic relationships but not delaying sex. That is disastrous for young people and sets them up to enter their future marriages with heavy, preventable baggage. 
Though God is the creator of sex and made it for married couples to embrace, this should not be our single reason for marriage. The problem with this mentality is it puts the emphasis on bodily appearances rather than inward integrity. Proverbs 31:30 says, "Charm is deceitful, and beauty is vain, but a woman who fears the Lord is to be praised." This exemplifies the importance of inward beauty over outward beauty. (The apostle Peter further embraces this principle in 1 Peter 3:3-4.) But with that said, outward appearances are no vain consideration in looking for a spouse and can certainly help strengthen the relationship (Song of Solomon 4), but that should not be the mere reflection in choosing a spouse. 
Have God's Blessing 
Because marriage is created by God (Genesis 2:22-24), the couple getting married should seek God for guidance and assurance before entering into a lifelong covenant together. Long before I proposed to Holly, we had both expressed a strong desire we believed God had given us to marry young. When I believed God wanted us to further our relationship, I fasted throughout the course of six weeks asking God to show me if this was His will or merely fabricated emotions I had developed. 
During this time I continually felt a growing desire to pursue marriage. After a long conversation with Holly's father, he said I met his qualifications and blessed my desire to marry his daughter. I was confident of my decision because I knew I had received God's blessing along with her father's. 
This is by no means an exhaustive list but some qualities that are important for any healthy marriage. This article is not advocating for recklessly entering into marriage. It is, however, written in support of young people who have peace that God has brought them together, have the support of their parents, and are mature enough for a lifelong covenant. 
Why should a youth be told not to marry until they reach a certain age if they exemplify these qualities and other biblical standards? Many young couples who strive to implement and live by these standards have a more mature relationship than their adult naysayers who live in rebellion against God. The apostle Paul wrote in 1 Timothy 4:12, "Don't let anyone look down on you because you are young, but set an example for the believers in speech, in conduct, in love, in faith, and in purity." 
Be encouraged that with the blessing of God and wisdom from His Word, we can do His will and even confidently make life-changing decisions such as marriage, no matter our age. 
Editor's Note: The above was originally published February 28, 2017, here on EngageMagazine.net. The writer, Skyler Gleue, currently works professionally as a broker in the financial services industry. Outside of that, his passion for defending the faith has landed him on radio programs and public events as a guest speaker. He also actively reads and writes about apologetics.
Please Note: We moderate all reader comments, usually within 24 hours of posting (longer on weekends). Please limit your comment to 300 words or less and ensure it addresses the content. Comments that contain a link (URL), an inordinate number of words in ALL CAPS, rude remarks directed at the author or other readers, or profanity/vulgarity will not be approved.