Friday, July 06, 2018 @ 02:00 PM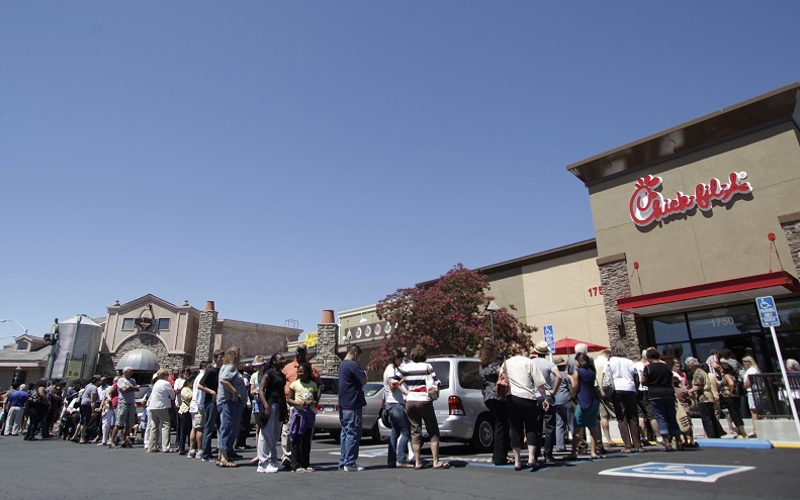 ATTENTION: Major social media outlets are finding ways to block the conservative/evangelical viewpoint. Click here for daily electronic delivery of The Stand's Daily Digest - the day's top blogs from AFA.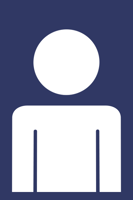 Guest Writer
Today's Guest Writer for The Stand
MORE
(Editor's Note: This blog was written by Mason Beasler, an intern for the AFA Journal)
Let's say, for a moment, you want to start a business. A restaurant maybe. You want your restaurant to be consistently clean and well organized, with staff that are friendly, polite, and competent when serving customers. 
Simple enough right? Seems like an intelligent business model. 
But what if your restaurant only served one type of food? Would your business survive? And what if your immediate business plan included closing down your establishment on Sundays, inevitably missing out on one of the largest customer groups: The after-church crowds. 
If you were to start your own chain of restaurants, odds are you would not adopt those two policies. 
Unless of course, you're Truett Cathy, in which case that's exactly what you would do. You would also eventually be worth $6.2 billion. 
Yes, I'm talking about Chick-fil-A, the chicken restaurant founded by Cathy more than 70 years ago, and known for all of the above. 
You've probably seen this company in the spotlight recently, and not the kind of spotlight companies readily enjoy. 
As many also know, the chicken empire has been a different breed of restaurant from the very beginning. Firstly, with the exception of certain breakfast food, the only meat they serve is chicken, claiming to have invented the chicken sandwich. Whether or not that's completely true, it still makes for a good slogan. You have also no doubt seen their witty commercials, complete with grammarless cows advocating we "EAT MOR CHIKIN" and therefore less beef. 
However, Chick-fil-A has also separated itself from the rest of America's fast food entities in another way.  This time, you can practically taste the political incorrectness as if it were a secret ingredient in their Chick-fil-A seasoning. 
Chick-fil-A has taken a stance some would deem controversial (a term pinned to anything that certain politically correct people don't like) on the topic of gay marriage. Truett's son, Dan, who now runs Chick-fil-A has said that he supports only the traditional version of marriage, between one man and one woman. 
They've received extensive criticism and resistance because of this stance, with many labeling them as bigoted and intolerant. 
Recently, Twitter CEO Jack Dorsey went to a Los Angles Chick-fil-A and used an app to get a 10% discount.  He then posted on Twitter, showing his millions of followers the discount he'd received. 
The kicker was the timing. Dorsey visited the popular chain during June, which has been dubbed "Pride Month" for the LGBT community. Since Chick-fil-A doesn't support homosexuality or any of the letters in that acronym, the dinnertime tweet was ill received by the Twitter faithful. 
As you can imagine, the leftist Internet media was all over it.  They couldn't stand it.  How could he? No. How dare he.  Doesn't he know that if a restaurant doesn't support the politically correct agenda of culture, it is extremely inappropriate to eat there? 
Tweets soon rained down on Dorsey. 
"Please delete this or follow up with how much free advertising you're going to give GLAAD," tweeted Erica Baker. (GLAAD is a gay/lesbian group that monitors the Internet and strives to shape the LGBT public narrative) 
Michael Kell tweeted that Dorsey "must love the taste of bigotry!" 
Dorsey soon apologized, tweeting, "Completely forgot about their background," referring to Dan Cathy's aforementioned stance. 
Now, you would think that these types of negative outbursts in the public limelight, including the CEO of a massive media company apologizing for eating there, would negatively affect its business and success. 
Well, you'd be wrong. Chick-fil-A is doing extremely well, especially considering how much criticism it receives as compared to other chains. 
Chick-fil-A is the highest grossing restaurant per establishment in America, bringing in $4.4 million per restaurant in 2016. That's nearly $2 million more per establishment than McDonald's, and more than $3 million dollars more per establishment than its fried chicken competitor, KFC. 
You might say, Well, they only look successful because they have fewer restaurants.  Wrong again. According to QSR (Quick Service Restaurants), Chick-fil-A brings in more revenue than many other chains that have vastly more establishments.
As of 2016, KFC, Pizza Hut, Dominoes, Arby's, Sonic, Little Caesars, Dairy Queen, Jack in the Box, and Papa John's all had more locations than Chick-fil-A, and yet, fewer sales. 
Let's recap. Fewer stores, more criticism, only open six days a week, only sells one food type... 
Oh, and did I mention, chicken is only 8% of the fast food market, but Chick-fil-A still lands in the top 10 restaurants on QSR's list. (#8)? 
So what's their secret? 
Since their success doesn't make sense when you line up all the cards stacked against them, there must be some outstanding reason they're prospering. 
Some would point to their service. The employees are almost always orderly and professional, showcasing that "my pleasure" line until the cows come home. You would be hard-pressed to find the kind of genuine service you receive from a Chick-fil-A employee at any other fast food place. 
However, what if the quality of Chick-fil-A's employees is simply a result of their real secret, which is really no secret at all. They honor the Lord. 
Chick-fil-A closes its doors every Sunday, likely missing out on millions every year. This gives employees time to rest and relax with their families and friends.  However, more importantly, this policy is in line with the Christian faith in which Cathy founded the company, a faith that directs people to take a day to rest and honor God. 
Maybe Chick-fil-A's astounding success can be attributed to the fact that they have kept this faith, and persisted in their beliefs, even in the face of resistance and repeated negativity from the media. It's unprecedented in today's culture, where social media responses and public outcries easily dictate the actions of individuals and institutions alike. Just look at how quickly Dorsey folded. 
Truett Cathy stood firm, and Chick-fil-A has followed suit. Could it be that people respect them for it, and are then drawn to give them business? 
Maybe the secret, the X factor, the difference that everyone's looking for between Chick-fil-A and the rest is also the difference between Truett Cathy and Jack Dorsey. 
Just a thought.
Please Note: We moderate all reader comments, usually within 24 hours of posting (longer on weekends). Please limit your comment to 300 words or less and ensure it addresses the content. Comments that contain a link (URL), an inordinate number of words in ALL CAPS, rude remarks directed at the author or other readers, or profanity/vulgarity will not be approved.