Wednesday, July 18, 2018 @ 12:45 PM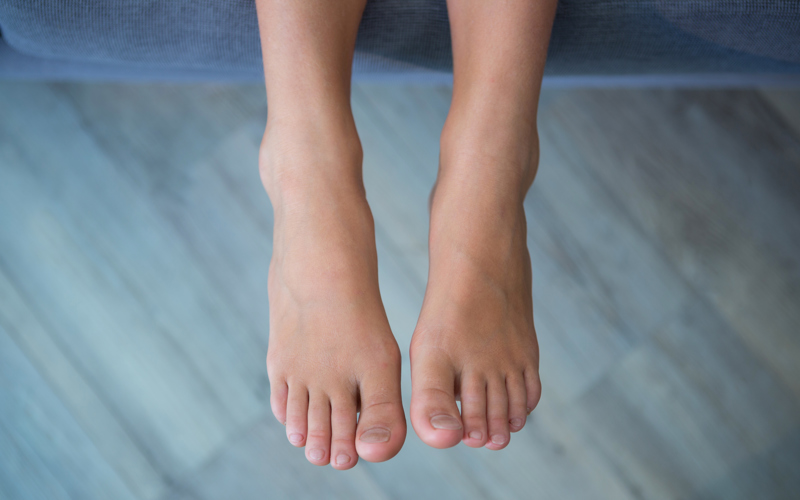 ATTENTION: Major social media outlets are finding ways to block the conservative/evangelical viewpoint. Click here for daily electronic delivery of The Stand's Daily Digest - the day's top blogs from AFA.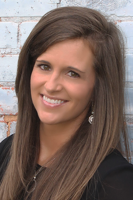 Whitney White
Children's Book Author
MORE
Because of the way our children's birthdays fall, we currently have a six-year-old, and two eight-year-old boys – who are not twins, just 11½ months apart! Thankfully, they are all becoming more independent by the day and life seems to be getting easier. 
However, for what seemed to be a very long season, we had three babies in our home who were completely dependent on us. I look back now and for the life of me can't figure out how we managed. I'm certain we were simply in survival mode! 
Even though they can all dress, feed themselves, and follow directions now, it's a funny thing that Sundays still remain the hardest day of the week for our family. No matter how much prepping I do on Saturday, Sunday mornings are absolutely chaotic. It's the one day of the week the oven chooses not to work, or I forget the timer and the cinnamon rolls turn to stones. It's the one day of the week, the alarm fails to go off, or we randomly have car trouble. It's the one day of the week our tempers flare with our family members, and we forge on into church in terrible moods covered by fake smiles. It's the one day of the week the Devil attacks us more fiercely because he's well aware it's the Lord's Day. 
From the time we married, we have been blessed to attend a small country church where my husband pastors. When our first son was born, he was the only child in the church. When our second came along, they were still the only children in the church. While my husband would be reviewing his sermon, I can distinctly remember frantically trying to get myself and both babies ready for Sunday School while they squirmed and fussed. Then it never failed that right as we would arrive at the church, one of them would ruin his outfit and the other would be screaming for no reason. Nearly in tears carrying them in, I was always thinking, "Why am I going to all this trouble just to sit in the nursery with them alone?" 
As they got a little older and our youngest came along, the struggle on Sundays still surfaced. One Sunday, we all loaded up and realized we left the baby in the carrier at the door. Another Sunday, we remembered all the boys and Bibles but forgot the baby's bottles. 
During that stage of life, I was attempting to teach my rambunctious toddlers in Sunday School while holding a clingy baby. My patience was thin, my hair probably wasn't brushed, and my eyes could barely stay open. Over and over I would think, "What's the purpose in bringing these kids to Sunday School? I could have done this at home." 
Fortunately, we're more rested now, but our Sunday morning mishaps continue. My heels have broken while walking into church, my middle son's hair can occasionally be mistaken for a porcupine, and our vehicle is frequently sitting on empty when we begin the 20-minute drive. 
Although I carefully iron their clothes and lay them out every Saturday night, there was one time when my oldest son carelessly put on his brother's clothes. I felt confident my husband had inspected the boys since I was the last one in the vehicle, but much to my surprise when the boys ran to the church steps all I could think of was how closely the oldest resembled the Incredible Hulk. He literally looked like he was bursting out of his brother's clothes. I was mortified. 
A different Sunday morning, the littlest boy secretly snuck a frog into the car because he thought frogs needed to come to "church day," too. As we hurriedly tried to coax the boy out of the car, he slowly admitted he brought an extra passenger … then sadly confessed the creature was lost in the car. We had to make the difficult decision to search and be late or let the frog bake. 
I'll never forget the morning I raced to drink my coffee that I had forgotten I brought with me. Just as we pulled into the parking lot, the entire cup of scalding hot coffee spilled in my lap leaving me to wonder, "Was it even worth it for me to get dressed this morning?" 
Last year as we sat in "big church," something strange about the youngest boy's feet caught my eye. I lifted his pants leg to realize he had on two left boots! He hadn't even complained. 
Two weeks ago, we were rushing around the house getting ready and I told the same child to find his shoes. As I quickly went to a different room, my husband came into the kitchen with the boys and told them to go load up "right then." When we finally got to the parking lot and herded them out of the car, I noticed the youngest was barefooted! I panicked. He, on the other hand, was cool as a cucumber and said he was just minding his daddy who told him to load up "right then." He happily found a pair of flip-flops under his seat then assured me, "It's OK, Mama. I always come prepared, but they would have loved me even with my bare feet." 
He was right. Our little country church has always loved us through our Sunday mess. They never fail to greet us with understanding hugs and joyful smiles when we tardily make our grand entrance. We are blessed to have a church filled with adopted grandparents who accept our family as if we were their own and sympathize with us as they reflect on the young parenting season of their lives. 
Our tiny church never provided childcare, so the boys have always been a part of worship services. Although their cries and noises during preaching stressed me out completely, our church members never seemed to mind. They shared in our struggles by holding babies when we were frazzled, overlooking their messy hair and two left boots, and reassuring me that their noises in the sanctuary were "sweet." 
A very patient couple took the boys and me under their wing and invited us to sit with them so they could help. When the boys were infants, they would help me hold them. As they grew, they would let them lay across their laps on the pew to sleep or let them play with toys in the floor at their feet. Our church people even set up a Pack 'n Play in the back of the church at one point in hopes that the boys could play, and I could attempt to listen to the sermon. 
However, I don't think I heard a single sermon for at least seven years. The Sunday morning struggle seemed to be in vain, and I repeatedly asked myself if it was worth it. Many of our friends were relaxing on the lake or sleeping in on Sundays. We truly needed the rest, but we still fought through the obstacles and brought our puffy eyes and energetic boys. 
Last Sunday, I watched in awe as my six-year-old and eight-year-old took up the offering just like the godly men of our church they've watched and adored. I was amazed that all three boys were finding the correct hymn numbers and singing along during worship. Then, as my husband preached I couldn't help but study my little one. His Bible was opened to the correct passage, and his finger was on the verse following the words he recognized. Then, out of habit, I cautiously checked his feet to make sure he had shoes and if they were on correctly. But what I noticed, instead, was that they weren't even close to touching the floor. 
Tears welled in my eyes as I watched him listen to the message. He was actually quiet and still. He was soaking in the Word of God. On the Sabbath day, He was honoring the God he loves so much just like the rest of his church family who have supported him, encouraged him, and taught him the importance of faithfulness. Then it hit me. It had all been worth it. 
Surprisingly, I don't think our children have ever even realized the craziness of our Sunday mornings. Completely unphased by our failures, they are always happy and excited to get to the "church house" and see our church family. They don't question whether it's worth it; they know it is, and they expect to be there. They have learned through consistency that the Lord's Day is not just an ordinary day for our own leisure activities. They've also learned that contrary to popular belief, Sunday is not a part of the weekend. It's the first day of the week, and it's our priority to take time out of our busy schedules and honor God on His day. They realize that our family worship on Sunday is far more important than our work and responsibilities we carry out through the rest of the week. It's a day to fellowship with the ones we love, then slow down and rest. It's a day God gave us as a gift. 
We can sign our children up for many organizations, but the church is much more than that. It's an organism. It's not just a building; it's the body of Christ where we serve the same Lord and share the same love. It's a place where our sorrows are divided and our joys are multiplied. It's a place where our children can be confident they are loved by like-minded people and that they are somebody in Jesus' body … even if they come with bare feet. 
As my children grow and mature in Christ, I pray that by the time their feet are touching the floor they are firmly standing on the infallible Word of God and pursuing Him with a pure and holy passion in order to unapologetically know Him and make Him known! 
For all the young parents of little ones who share the same struggle, don't give in to the Devil's tactics to keep you home. Fight your way through the stress, swallow your pride when you have to, laugh at the mess-ups, press on, and come just as you are! Our Sunday morning parenting may not be pretty, but it is precious in His sight! 
Remembering the Sabbath and keeping it holy will always be worth it. 
"And let us not neglect our meeting together, as some people do, but encourage one another, especially now that the day of His return is drawing near" (Hebrews 10:25, NLT).
Please Note: We moderate all reader comments, usually within 24 hours of posting (longer on weekends). Please limit your comment to 300 words or less and ensure it addresses the content. Comments that contain a link (URL), an inordinate number of words in ALL CAPS, rude remarks directed at the author or other readers, or profanity/vulgarity will not be approved.