Tuesday, April 30, 2019 @ 10:53 AM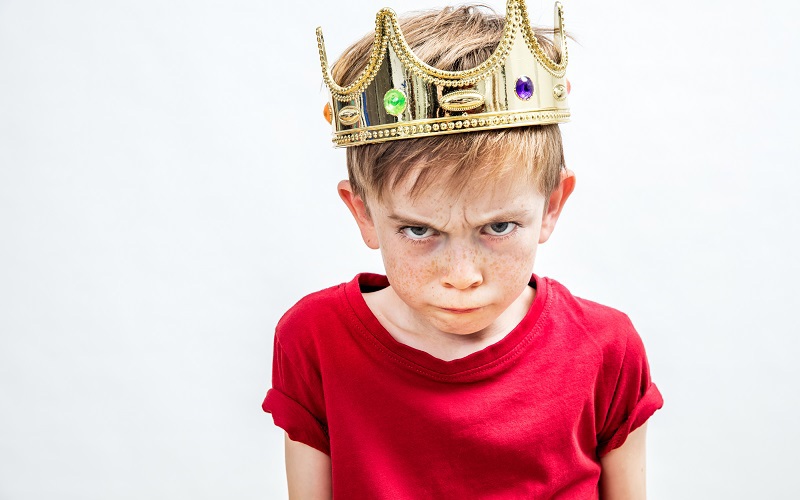 ATTENTION: Major social media outlets are finding ways to block the conservative/evangelical viewpoint. Click here for daily electronic delivery of The Stand's Daily Digest - the day's top blogs from AFA.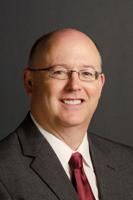 Dr. Robert Youngblood
Assistant Digital Media Editor
MORE
When I broke the rules, when I crossed the line, it didn't take me long to figure it out at Grandmother's house.  I think I only did that once (or got caught once). 
Slightly stooped in the shoulders, frail, and with laugh-line wrinkles cemented deep on her face, I guess I thought I was immune to any disciplinary consequence.  But I failed to realize when my parents told me Listen to your grandmother they had bestowed to her the authority to keep me in line.
Google dictionary describes corporal punishment as "physical punishment, such as caning or flogging," and "punishment under law that includes imprisonment and death."  Flogging is defined as "a punishment in which the victim is hit repeatedly with a whip or stick."
I don't like the word victim in that definition.  Not one bit. 
Victim?  The rules were spelled out.  I was told to follow.  I chose not to follow.  Then suddenly, by this definition, the consequences of my actions made me a victim? I don't buy it, and anyone who says you should is trying to dupe you.
When Grandmother told me, "Go pull a switch; you're going to get a whipping," I knew immediately why.  I knew I wish I could rewind time so I could make a different choice.  But her patience, her warnings, her other admonitions for me to behave crossed with the many responsibilities she had at the time, and I pushed the limits – and lost.  I wasn't a victim.  And I was only a boy.
Grandmother added, "Don't be gone too long or it will mean more whippings."  Already in trouble, I knew she meant it.  I had to try to find that perfect balance of time for her to cool off, but not so much time she got mad because I delayed. 
Always looking for the loophole, even at a young age, as I looked at the brush and trees along the fence line of the cow pasture, I finally decided on one which I thought, "This wouldn't be too bad."  I toted it to the back porch where Grandmother was waiting and showed it to her. 
Nope, I wasn't going to get off that easy apparently. 
Too small.  Not sturdy enough.  Something.  I knew it when I picked it, hoping to hope it would be used.  She sent me back out with another warning, "Choose a good one.  You don't want me to come out there and pick one."
Whupped boy walking.
Yes, I was a boy, but it was a moment to grow into a man, into an adult, where breaking rules meant having consequences which I didn't like. 
I didn't realize it until later when a teacher shared another teacher's insight: The problem today is these kids live without consequence when they break rules, then they become adults thinking they can continue to do as they please.  They suffer more as adults because no one's enforced action and consequence.  Sometimes it's so bad that they go to jail.
Or worse, sweet teachers, or worse. 
Society breaks down.
It's the Jussie Smollett who gets off relatively scot-free.  It's the government employees or leaders who abuse their powers of and with the law to harass and hound others by applying or ignoring law according to their personal desires.  It's the self-indulgent scratches and tears at the boundaries created by the laws instead of changing them or following already just laws.  It's the incessant creation of Swiss-cheese laws and Swiss-cheese borders where illegal immigrants flow through, but rather than say they've broken laws they call them "undocumented immigrants."  They're the victims?  Please, we know better.  We've let people spoil like milk, and like spoiled milk the stench makes us retch at how wretched we've become.
Oddly enough victim is defined on google as "a person harmed, injured, or killed as a result of a crime, accident, or other event or action."  It also says "a person who is tricked or duped."  These aren't victims.  They are trying to make America the victim by duping us and playing our laws against us, by ignoring the consequence of their actions.
Strange isn't it, that failure to connect action and consequence is duping a whole nation?  Have we truly become victims to our own overindulgence of having never appropriately hearing or saying "No"?  It's part of the discipline and adherence to the rule of law.
Discipline.  Some will call it barbaric and archaic.  Actually, it is Hebraic, or relating to the characteristic of the Hebrews.  "Five Characteristics of Biblical Discipline," found on the Focus on the Family site, points out one result of discipline which society needs:  short-term pain for long-term gain.  Discipline and reproof are discussed throughout the Bible along with the consequences of not applying it.
Society experiences this consequence when we want what we want without thought of the long-term gain (or pain), whether it's Medicare-for-all, free college, ultra-high taxes on the ultra-rich, degrading religious liberties by forcing reverse discrimination, or a variety of things.  We act like grown children with powers we don't know how to use and the lack of logical thought.  By failing here with discipline, we truly create victims because we've duped them.  We've tricked them to think there is no connection between action and consequence.
Are there other ways to discipline children?  Sure, and they can work.  For the longest time, I thought one relative's girl was going to grow up with a head shaped like a cut piece of pie, triangular from being put in the corner so much.
Brain research says emotions create hormones which make it easier for us to remember or learn.  Coaches of women's and men's teams say they have to coach each differently or face the fact of demoralizing their female team or having a completely undisciplined male team.  Boys and girls are different (hard to believe some people can't even get this simple biological fact right). 
I had lots of emotions from that experience which connected action and consequence.  Perhaps this prevented me from turning into a hoodlum or a son who didn't give a hoot.  It gave me a lot more emotion than a corner would have ever given me.
Do I hate my Grandmother?  No, and I laugh now thinking about how she held me by the wrist with one hand and whipped me with the switch in the other.  Together we were like a merry-go-round with her at the center and propelling me around her with a switch motor.  That was a merry-go-round without merriment which I knew I didn't want to ride again.
The Bible says in Hebrews 12:11, "For the moment all discipline seems painful rather than pleasant, but later it yields the peaceful fruit of righteousness to those who have been trained by it." 
For parents who have great expectations for their children, like I guess my Grandmother did for me, I feel led to share, "We don't rise to our levels of expectations, but fall to our level of training."  The Bible makes a strong connection between many types of discipline (and self-discipline) and training, along with the short-term pain of it which leads to long-term benefits.  May God bless you with wisdom to know what to do, the courage to do it, and the ability to do so in the most loving way possible.  May you be a blessing to your children, may they be a blessing to you, and may you all be blessed by God.
Please Note: We moderate all reader comments, usually within 24 hours of posting (longer on weekends). Please limit your comment to 300 words or less and ensure it addresses the content. Comments that contain a link (URL), an inordinate number of words in ALL CAPS, rude remarks directed at the author or other readers, or profanity/vulgarity will not be approved.