Thursday, May 16, 2019 @ 9:43 AM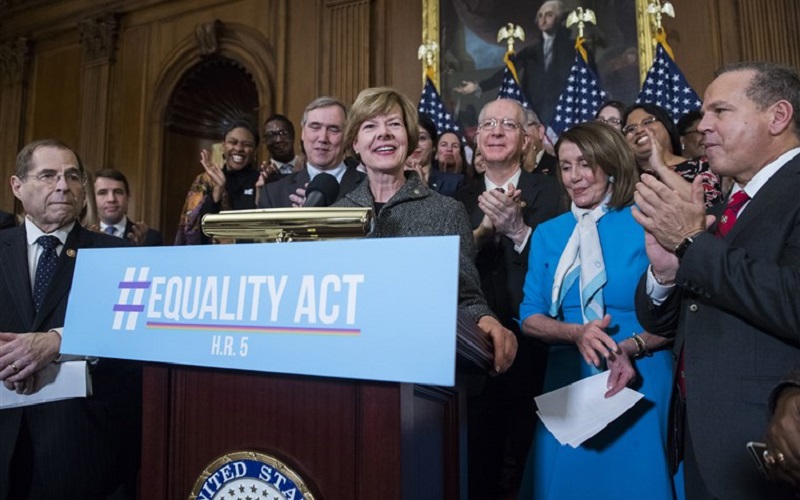 ATTENTION: Major social media outlets are finding ways to block the conservative/evangelical viewpoint. Click here for daily electronic delivery of The Stand's Daily Digest - the day's top blogs from AFA.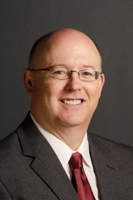 Dr. Robert Youngblood
The Stand
MORE
Have you ever heard the saying It's only a minor surgery if it's someone else's surgery? 
Well, bad news.  The House votes sometime Friday 5/17/19, and the "Equality Act" is only a minor bill if it's someone else's bill. 
Unfortunately, if our representatives and senators fall for the "click-whirr" tactic being used and pass it as law, then it will act like a virus spreading through America and right into your home by affecting your children. 
The "Equality Act" may be the Ebola virus which eviscerates America as we know it because evil is called good and good is called evil.  Then this evil will be multiplied as it is enforced by the full power of the federal government with fines, jail, and guns.  Already in Canada, a similar law led to a Christian receiving a $55,000 fine for calling a male a male. 
The paradise found in our American republic will be a paradise lost by our current elected officials
So will our representatives and senators have the guts to stand against this bill by seeing through its deceptions?  Pray hard for these men and women who affect you and your kids.
How will this affect your kids?  Family Research Council shared in a recent article:
Right now, at this very moment, there are 240 men and women in the U.S. House choosing whether moms and dads will have anything to say about how their kids are raised, what they're taught, the kind of medical decisions they make, even who they share a shower with. That's just one aspect of the Equality Act -- but it ought to be enough to get every parent on the phone with their member of Congress, demanding to know how anyone could support a piece of legislation as profoundly unAmerican as H.R. 5. (Emphasis added)
If there were ever a time for a bi-partisan agreement, this is the one.  All members of all parties should vote it down.  It should receive exactly zero votes because it is an identity-driven bill which is poorly written and poorly defined legally.  That makes for bad laws and too many "court interpretations."
Even so, this "bait-and-switch" bill will most likely be supported by a large amount of Democrats.  Even the U.S. Chamber of Commerce has fallen for the trap, which, God forbid, may sway enough Republicans in the Senate to vote for it!  The popularity of this bill is mainly from the "click-whirr" response it was designed to generate.
"Click – Whirr" Bait-and-Switch
Click?  Equality.
Whirr?  Can't be against that!  Must vote yes. 
STOP!
It's even worse than that as Rob Chambers, vice-president of AFA Action, explained in "A Deceptive 'Equality' Act:  Religious Liberty Wrecking Ball" last week:
Democrats have framed the argument for the "Equality" Act upon a deceptive, 'bait-and-switch' tactic called equivocation. This is when an argument is presented by using ambiguous terms, such as equality, that have a particular meaning in one part of the argument but another meaning in another portion of the argument.
Democrats have done this by choosing two titles for the bill. They "bait" the public with its short title, Equality Act, but "switch" to the longer but less deceptive title: "A bill to prohibit discrimination on the basis of sex, gender identity, and sexual orientation, and for other purposes" (emphasis added).
In the twenty-nine page bill, equality is only mentioned twice. Once in the short title of the bill, and a second reference on page twenty-two. On the other hand, "sexual orientation" is mentioned 62 times, and "gender identity" is mentioned 64 times.
Black's Law Dictionary defines equality as "The condition of possessing the same rights, privileges, and immunities, and being liable to the same duties." Sounds like an American ideal. Right? But the legal term equality has nothing to do with "gender identity" and "sexual orientation," but Democrats want to convince you otherwise.
STOP!  Look, ask, and think for God's sake, and even if you don't believe in God think for your kid's sake.  Again, it is a bait-and-switch tactic designed to create a click-whirr to gain automatic favor and votes. 
Anyone who automatically supports the so-called "Equality Act" because of its deceptive name can be said to either ignorantly or blatantly:
Be in favor of child abuse as explained by the American College of Pediatricians.
Want even more of their parental authority given over to the state.
Love the big government nanny who meddles in every nook and cranny.
Want to destroy women's sports in America and possibly America's ability to compete in the Olympics in women sports too. (I was shocked by this, but it is a logical consequence.)
Want women to lose business grants and loans to "men" who believe they are women.
Believe sexual liberty is the be-all, end-all over everything, including 1st Amendment religious liberty, freedom of speech, and more.
Politicians who vote for this are leading the children like sheep to the slaughter of their innocence. 
Can you see why I say introducing the "Equality Act" is like an Ebola virus which will eviscerate America?
If you've ever heard a lie can make its way around the world while the truth is still putting on its shoes, then you might be worried now.  Maybe you feel the call in your heart from Proverbs 24:11, "Rescue those who are being taken away to death; hold back those who are stumbling to the slaughter." 
Here's What You Can Do
First, remember God is still on his throne.  He has warned us things will get worse before his return.  Even so, we are to be praying for His will on Earth as it is in heaven.  And we are to be salt to prevent the further decay of the world.  With that in mind, here's some other things you should act on:
Act now by reaching out to your representatives here and ask everyone you share this article with to do the same.
Forward this article, even to your friends who wouldn't normally read something "Christian."
Share this article on various social media sites. Hint:  There's a bar across the top of the picture above with places you might share.
Post the article link to your representatives' and senators' public social media sites like Facebook, Twitter, Linked In, email.
Share this with your Sunday school, your minister, your director of children's and youth ministries.
Share this with your kindergarten school (or the one your kids went to).
If you are part of an organization or association, share it with people there too.
Share this with Christian business people so they can ask the Chamber of Commerce to pull its support from this. This is important, as usually, the Chamber is influential over Republicans.  Should the bill pass the House, apparently only four or five Republicans in the Senate would need to vote for this to become law.  (Again, share with your Democrat friends too, maybe we'll get some of them to switch.)
Pray some more, and repeat the above steps as often as possible with the hope that God would open eyes and strengthen hearts to stand against the deceptions of this bill.
As an American, you hold a privilege that in some countries only belongs to royalty or those in power.  It is the ability to influence government.  You can do so by votes and grass root actions like those listed and more.
So, will you be someone who stands in the gap (Ezekiel 22:30) spiritually and who also accepts your privilege to affect government for your children like Esther was called to do for the Jews?  In Esther 4:14 it says, "For if you remain silent at this time, relief and deliverance for the Jews will arise from another place, but you and your father's family will perish.  And who knows but that you have come to a royal position for such a time as this?"
While royalty doesn't fall in line with our American government, we Christians are adopted into God's royal family and with this is a responsibility to uphold God's will as defined in his Word.  So will you?
Please Note: We moderate all reader comments, usually within 24 hours of posting (longer on weekends). Please limit your comment to 300 words or less and ensure it addresses the content. Comments that contain a link (URL), an inordinate number of words in ALL CAPS, rude remarks directed at the author or other readers, or profanity/vulgarity will not be approved.