Wednesday, June 12, 2019 @ 6:42 AM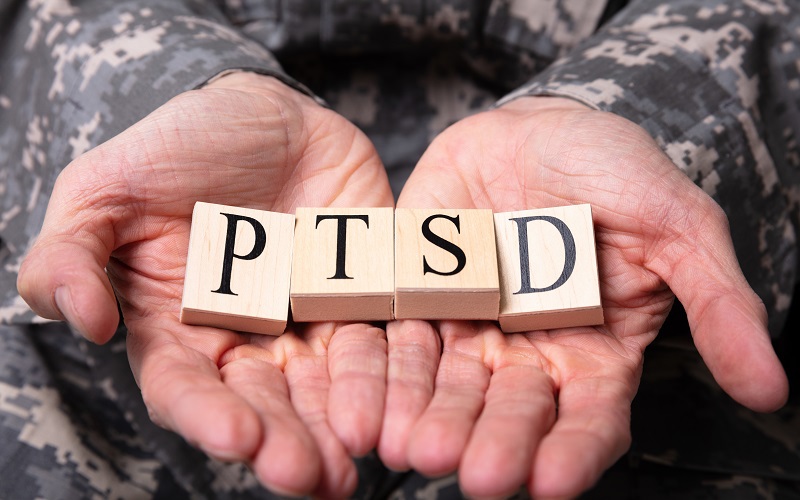 ATTENTION: Major social media outlets are finding ways to block the conservative/evangelical viewpoint. Click here for daily electronic delivery of The Stand's Daily Digest - the day's top blogs from AFA.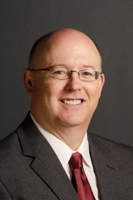 Dr. Robert Youngblood
The Stand
MORE
"We watched your movies last night. I wish I had gotten them 32 days ago," said the retired colonel, a veteran of the first Gulf War.
"Why 32 days ago?" asked producer Linwood Bragan.
"Because my best friend, wingman, and deputy squadron commander took his life 32 days ago, and he would have finally understood what we have struggled with all these years," said the colonel.
These two soldiers had served in the 100-Hour Gulf War flying over the Highway of Death, a six-lane ribbon connecting Kuwait City and Basra, Iraq. It was the scene of countless deaths through years of war. As commanded on this mission, they bombed and fired at enemy targets below their low-flying plane.
Minutes later, as they entered the hangar high-fiving one another, they saw a huge screen airing news reports of an Iraqi soldier as he failed to escape a burning tank.
"They realized these weren't targets and ants down there," Bragan explained. "They were human beings. And it bothered the commander from 1991 until he took his life at the end of 2016."
Bragan and Bob Waldrep minister to veterans through their two documentary films done by Crosswinds Foundation in conjunction with Front Porch Media. The first, Invisible Scars, covers post-traumatic stress (PTSD), and the second, Honoring the Code, details the lesser known moral injury. (See below for definitions.)
Not just suicide
"We lose more veterans to suicide in one year than all the combat deaths since 9-11-01," according to retired Maj. Gen. Jim Mukoyama in Honoring the Code. He adds that 70% of those are over 50 years old.
Officially, veterans commit 22 suicides per day. However, Mukoyama believes the number is probably higher because some suicides are not reported as such.
As the stories in each film are shared, viewers begin to see the signs and symptoms of either PTS or moral injury so they can seek help, so they can know it is okay to seek help, and so they can move forward in life.
"These are not just for veterans, but for their families too," Waldrep emphasized. For example, he received an email from a veteran who wrote, "I watched the film last night with my wife, and when it was over, she turned to me and said, 'Now I get it.'
"When the veteran comes back home, the whole world has changed, because the family's world changed when he or she left."
He added, "So I've heard veteran after veteran tell me, 'It's like I came back, and I'm on the bench. I'm sitting on the sidelines. I have no role any longer, and the things I did, they've learned how to do without me.'
"These veterans return and have no purpose or mission in the family. And that's a big deal."
In fact, that alone can be enough to trigger moral injury in some veterans with guilt and shame about the effect of their service on the family they love.
Moral injury or PTSD
More is known about PTSD/PTS than moral injury, and it isn't uncommon for people to have no knowledge of moral injury.
Jim Rinehart, a veteran in the documentary, said, "I've been told I have PTSD, but I don't. I have moral injury." And Waldrep believes this is a common misconception, though most military members and their families do not know about it.
Rinehart is a perfect example of what Waldrep and Bragan hope these films will do. The emotional stories from the soldiers and the insights from professionals will enlighten all parties and help them begin to understand the needs.
Waldrep shared a gripping story from 2012 that inspired his desire to create Invisible Scars: "When I asked my friend Don Malin what it was like over there, I didn't understand his answer at first. Don said, 'The first time I heard thunder when I got home, I thought I was under mortar fire.'"
"I started connecting the dots," Waldrep said. "What happened there is still happening here. The war is still here [in his head]. He still experiences parts of it."
For a civilian, the majesty of a booming thunderstorm may trigger awe and wonder at God's marvelous creation. For a combat veteran, a clap of thunder or other sudden loud noises may trigger life-or-death emotions or a painful flashback to the battlefield.
Hope and forgiveness
Malin's story sparked Waldrep's quest to help others who suffered as his friend did. His initial thought was to educate family and friends and the general public regarding PTS. He wanted to motivate them to help their veterans find help.
Later, screening footage of a few soldiers who were interviewed on Invisible Scars, Waldrep realized the value of the project for the veterans themselves.
"No longer was the mission to educate only John Q. Public," said Waldrep. 
Anyone viewing the films will better understand PTS and moral injury – the signs, the warnings, the hope. And maybe suffering veterans will accept that it's okay to seek help.
Professionals in medicine, science, and social sciences appear in the films, and they agree that there is hope. "I found that helping other veterans who are suffering from the same thing, that's helping to heal me," said Donna King, Ph.D., Army veteran and now science researcher. 
Navy veteran Meohsa Thomas believes PTS and moral injury victims can conquer debilitating conditions. "It's not going to be easy, but the military wasn't easy," said Thomas. "And I'm a firm believer if we did that, then we can overcome this."
For veterans, Waldrep cited one more goal he has for the Crosswinds videos: "… I want you to know that not only can you find hope, but you can find forgiveness."
Often this war within creates shrapnel in the hearts and minds of those around the veterans, and both films point to hope and forgiveness for all who suffer. Honoring the Code especially delivers the information to move viewers toward that goal.
It is still a war within. Some soldiers fight it daily. But there is hope.  
Editor's Note:  The section below originally appeared as a sidebar in the print edition.
PTSD, PTS, and moral injury defined
People may suffer from PTS or moral injury or both. What's the difference?
Post-traumatic Stress Disorder (PTSD) is a medical diagnosis defining one's reaction after a highly stressful event, e.g. wartime combat or other traumas. It is commonly marked by frequent or occasional depression, flashbacks, nightmares, etc.
Post-traumatic Stress (PTS) is the preferred abbreviation among the military. A PTSD diagnosis may create employment problems in both the military and civilian worlds. Both PTS and PTSD are caused by traumatic external events that create a conditioned survival or fight-or-flight response.
"Moral injury is damage done to one's conscience or moral compass when that person perpetrates, witnesses, or fails to prevent acts that transgress their own [personal] moral and ethical values or codes of conduct," according to Syracuse University's The Moral Injury Project.
Emotional signs and symptoms may include shame, guilt, depression, anxiety, anger, and more. 
Behavioral signs and symptoms may include alcohol and drug misuse, suicidal thoughts, social instability, difficulty trusting others, or re-experiencing the event. 
____________________
Both Crosswind films are free for streaming online to veterans and immediate family. Non-veterans pay a small fee for online access. Learn more or order DVDs at warriorsonmission.org. 
Editor's note:  If you have had thoughts of harming yourself to end your hurt and pain, please see the resources at the bottom of this article or call the Veteran's Crisis Line at 1-800-273-8255 (then press 1).   Remember, Ephesians 1:7 (ESV) says about Jesus, "In him we have redemption through his blood, the forgiveness of our trespasses, according to the riches of his grace."   Forgiveness begins when we acknowledge and turn from sin, and if you are seeking a restored relationship with God, please visit here.
This originally appeared in the AFA Journal print edition and online edition in November 2018. 
Please Note: We moderate all reader comments, usually within 24 hours of posting (longer on weekends). Please limit your comment to 300 words or less and ensure it addresses the content. Comments that contain a link (URL), an inordinate number of words in ALL CAPS, rude remarks directed at the author or other readers, or profanity/vulgarity will not be approved.