Wednesday, November 27, 2019 @ 08:58 AM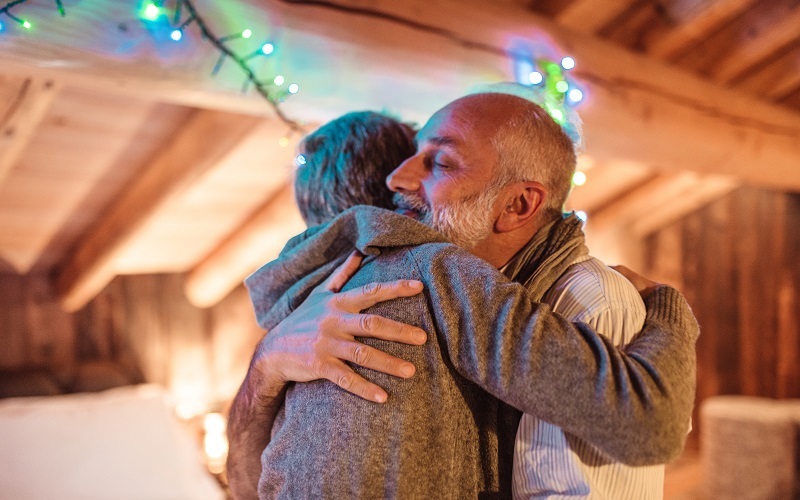 ATTENTION: Major social media outlets are finding ways to block the conservative/evangelical viewpoint. Click here for daily electronic delivery of The Stand's Daily Digest - the day's top blogs from AFA.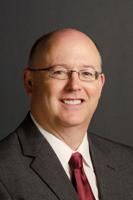 Dr. Robert Youngblood
Assistant Digital Media Editor
MORE
"Remember when…" is a sword with the edges of joy and sorrow, and the trajectory of our path in life with gratefulness to God depends on which edge we keep sharp and use the most.  Even a man after God's heart, like David, had both emotions throughout his life.
This Thanksgiving is tough and hurts more than last year, so allow me my moment of sorrow for the loss of Dad earlier in August, but stay with me and we'll turn it to joy through the Bible. 
Dad's birthday, and his dad before him – Granddaddy, both fell on a date in November where every few years their birthday and Thanksgiving joined together as one.
That was until we lost GrandDaddy when I was a kid.  No, Thanksgiving wasn't tarnished, but I could tell in my dad's mind, his birthday which had so much joy for being on the same day, would now possess sorrow.  It wasn't long after this loss Dad said he no longer wanted gifts, when in reality I think he wanted the gift of the presence of his dad – just like I do mine now.
William Barclay wrote a poem:
I walked a mile with pleasure.
She chatted all the way.
But left me none the wiser for all she had to say.
I walked a mile with sorrow and not a word said she.
But oh the things I learned from sorrow
when sorrow walked with me!
The Bible, in a prophetic description of Jesus in Isaiah 53:3, said, "He was despised and rejected by men; a man of sorrows, and acquainted with grief; and as one from whom men hide their faces he was despised, and we esteemed him not."
What would God the Son, Jesus, have reason to be sorrowful for? 
The lost relationships of those who rejected His plan to restore a full relationship, one where Jesus' death served as punishment for our sin, where His resurrection as evidence for our hope, and bearing the fruits of repentance.  Yes, the sorrow and grief for the individuals and cities which rejected Him were and are something to consider. 
Yet when we go to the next verse we learn he also carries our sorrows and griefs.  "Surely he has borne our griefs and carried our sorrows; yet we esteemed him stricken, smitten by God, and afflicted," Isaiah 53:3.
Living with grief and sorrow feels like swimming with concrete shoes – if the weight of it grows too much, then we can sink.  Please, for those barely keeping your head above water, I speak from the prior experience of almost taking my life twice – seek help (1-800-273-8255 or here to chat).  While these folks won't lead you to the saving grace of God, they'll help you see, whether they know it or not, how much common grace God has put in your life already.
The edge of joy (or From sorrow to joy)
"Remember when…" has the other edge too.  Studies have shown the brain changes with simple acts of gratefulness, which seems to have much support in the Bible.  One study simply said writing down three things per day you are grateful for will affect you positively.
But positivity or less sorrow or more joy means little if you don't come to know the full joy of Jesus as described in John 15:11, "These things I have spoken to you, that my joy may be in you, and that your joy may be full."  This isn't your joy or mine, but Jesus'.  Those "things" included the full section of John 15:1-17, but particularly, John 15:5, "I am the vine; you are the branches.  Whoever abides in me and I in him, he it is that bears much fruit, for apart from me you can do nothing."
Adrian Rogers in his article "The Joy of Jesus" wrote, "Perhaps you've thought of Jesus only as a man of sorrows; you've never thought of Him as the Jesus of joy.  Hebrews 1:9 says, 'God has anointed the Lord Jesus with the oil of gladness above his fellows.'  The word gladness in the original language means to leap or jump."
The leaps or jumps of joy work as we focus our thoughts so they can act as a jackhammer on the concrete shoes of grief and sorrow.  Even writing the first part of this article, I shed tears remembering Dad and how he is gone, but when I look to Scripture for some guidance and thinking on good things, the joy begins to grow in me.
Philippians 4:4-9 are some of my favorite verses, but of particular use during this time of Thanksgiving is Philippians 4:8:
Finally, brothers, whatever is true, whatever is honorable, whatever is just, whatever is pure, whatever is lovely, whatever is commendable, if there is any excellence, if there is anything worthy of praise, think about these things.
Just with Dad, I begin to think:
True?  Dad loved me.  He would throw the football so long his arm would ache.  He'd walk with me in the woods.  He would have tough, but necessary, conversations.
Honorable?  Dad would take me to church.  Dad loved people.  Dad often showed by example.
Lovely?  Even as he became less of the dad I knew from his dementia, his heart loved God.  He would sing older hymns – sometimes for half an hour, yet somehow he couldn't walk 20 feet without being out of breath.  Thank You, God, for his voice and those hymns and the breath you gave him to sing.
Each of these "Remember when…" moments brings new tears, but not of sorrow, but joy for having had Dad in my life.
But deeper still, and to the point of bringing a soul to Jesus as we seek to have the joy of Jesus from John 15:11, are these same words from Philippians 4:8 when we think of Jesus from what is true (John 14:6) all the way to anything worthy of praise (Revelation 4:11). 
While sorrow and joy are the edges of "Remember when," we should dwell on God's Word to dwell in His high places where God will comfort those who mourn (Matthew 5:4).
For those seeking to restore their relationship with God through the work of Jesus, please visit here or here.  As Adrian Rogers once said, "Sorrow looks back; worry looks around; but faith looks up."  Look up, my friends, and if you look back, find the joy via Philippians 4:8.  I pray, most of all, that you and all those you love will find the joy of Jesus eternally.
Please Note: We moderate all reader comments, usually within 24 hours of posting (longer on weekends). Please limit your comment to 300 words or less and ensure it addresses the content. Comments that contain a link (URL), an inordinate number of words in ALL CAPS, rude remarks directed at the author or other readers, or profanity/vulgarity will not be approved.