Tuesday, December 24, 2019 @ 12:37 PM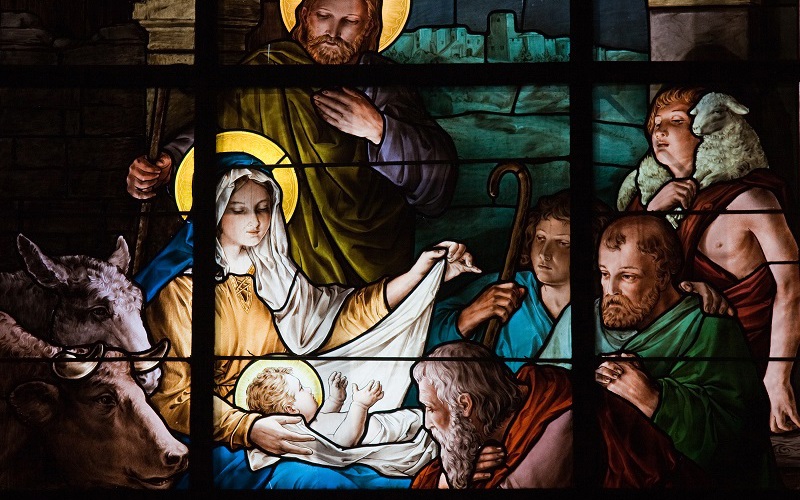 ATTENTION: Major social media outlets are finding ways to block the conservative/evangelical viewpoint. Click here for daily electronic delivery of The Stand's Daily Digest - the day's top blogs from AFA.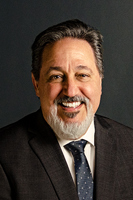 Ed Vitagliano
Executive Vice-President
MORE
What kind of man are you? What kind of woman? Have you ever wondered how you would react in a moment of extreme stress –– a crisis in which your character was tested in a manner that far exceeded normal? 
I have sometimes wondered, while watching a war movie like, say, Saving Private Ryan, how I would perform in battle. I'm assuming that I would be terrified, but what then? Would I be courageous in performing through my fear? Would I act cowardly? 
I remember reading more than 30 years ago a Christmas article about the nativity story. It was written by Joyce Wells Booze for the Pentecostal Evangel, and it touched me so deeply I've saved it all these years. 
What struck me was that the central figure in the piece was Joseph. In my mind, compared to Jesus, His mother, Mary, shepherds, angels –– even the innkeeper! – Joseph was usually an afterthought. Apparently, I was not the only one. Booze said: 
"In most Nativity scenes, he is in the background. The forefront belongs to Mary and Jesus, perhaps with an angel hovering overhead. Shepherds or Wise Men may be at one side or the other. And standing behind those occupying center stage, often in shadows, is Joseph." 
The extreme test is often the one the Christian fears the most. It was precisely this type of trial that was sprung upon Joseph. The one that comes suddenly and unexpectedly is often the trial that reveals the most about us. 
So, what kind of man was Joseph – this quiet character who lives in the shadows of Christmas? 
Circumstances of trial 
I am certainly not an expert on ancient Jewish marriage traditions, but from what I've learned, the betrothal was the second part of the Jewish marriage process. The first was the arrangement of the marriage, and the third was the wedding itself. The betrothal usually lasted a year, as the husband-to-be prepared a home for his bride and the expected family. 
But it was more serious than our Western "engagement" period. It was a legally binding arrangement that could only be dissolved by a divorce – and then only for the legitimate reasons set forth by the Law of Moses. 
Luke 1:26-38 recounts the story of Mary being informed by the angel Gabriel that she would conceive a child by the power of the Holy Spirit. 
But in Matthew 1:18-25, we are only told of the aftermath, that "when His mother Mary had been betrothed to Joseph, before they came together she was found to be with child by the Holy Spirit" (vs. 18). 
We are never told how Joseph discovered this. Did people notice that she was pregnant and start to gossip? Did Mary tell her parents? Did Mary tell Joseph – and tell him about the angel? 
The Bible simply makes this rather terse statement: "she was found to be with child." In fact, the Scripture seems to want us to get hit by the suddenness of these events –– perhaps to put us in Joseph's shoes. 
The character of the man 
How will he react? We are supposed to wonder. Like all of us, how we react in a sudden moment of trial is tied to our character. In such moments, what was true of Joseph is true of us: Joseph's character was not made by this crisis – it was revealed. His character had been fashioned by God's sovereign hand his entire life – prepared for the moment when God needed him. 
"And Joseph her husband, being a righteous man and not wanting to disgrace her, planned to send her away secretly" (vs. 19). 
Joseph knew he had not touched her before their wedding night, and yet Mary was pregnant. What was he to think? There weren't too many options. From his perspective, she had been unfaithful to him and the child was not his. 
Is it possible that Mary had told Joseph what the angel had said about her pregnancy? This seems unlikely, for when Joseph is later visited by an angel in a dream, there is no mention of Mary's visitation. We would assume the angel would have said to Joseph, 'What Mary told you is true. Believe her.' Instead, Joseph is told what has happened as if it was for the first time. 
However, Scripture testifies that Joseph was "a righteous man." God knew Joseph to be in right standing before Him, having kept the Law and honored the Lord in his life. 
Joseph's fear of God and his holy life brings him to a painful moment. His righteousness dictates that he not enter into a marriage that has been tainted by infidelity (Deuteronomy 24:1-4). He decides to divorce Mary. 
Yet this righteous man was also kind, merciful, and good. Joseph had the right to publicly accuse Mary but chose not to. Booze noted that Joseph "showed no desire to hurt her. In fact, he wanted to shield Mary as much as possible, so he decided to arrange the divorce as quietly as possible, perhaps without stating a reason and with only the two witnesses required by the Law." 
What an extraordinary man! He was not afflicted with self-righteousness and a desire for vengeance but instead tries to shield the young woman. Remember, in all likelihood, Joseph assumes Mary to be a guilty woman. But with mercy in his heart, he keeps the perceived harm to himself. 
The obedient servant 
This is all well and good so far. It is not always easy to do what's right, but it's easier to do so when you come out looking good. After all, although he has certainly taken the high road in this matter, Joseph is the good guy in this fiasco! 
But what happens when God asks you to do something that causes you to be mocked and ridiculed? 
The angel tells Joseph the truth about Mary, why God was doing this, and then what Joseph was to do. The problem was, if Joseph went ahead and married Mary – after she was pregnant – it was like admitting that the child was his. This would make it appear as if he had had premarital sex with his betrothed – opening up questions about his character! 
In obeying God's command, Joseph was setting himself up to be reviled even when he had done nothing wrong. Nevertheless, there was no hesitation in Joseph's mind or heart: 
"And Joseph awoke from his sleep and did as the angel of the Lord commanded him, and took Mary as his wife" (vs. 24). 
This indicates immediate obedience. Joseph got up and did exactly as God commanded through the angel. 
God's go-to guy 
Of course, this simple act of obedience no doubt had far-reaching implications. Mary would need her husband – for the trip to Bethlehem, for the care and help of a delivery, for the emergency flight to Egypt to escape the wicked plotting of King Herod, and so much else. 
Moreover, Jesus would need an earthly father. It should not surprise us that God did not create Jesus ex nihilo and raise Him Himself out in the wilderness; God gave Jesus to an earthly mother and father. That's how important having a mom and a dad is in God's economy. 
God needed Joseph at this critical moment of redemptive history. He was God's "go-to guy." Joseph would be that man. He would serve God and his own family in his quiet and faithful way. He was a man who would make a difference in a story that changed the world. But Joseph played a part that was as behind-the-scenes as you can get. 
Many of us are doing important work well out of the public eye. For example, parents are faithfully raising children who might one day do something extraordinary. No one knows it right now, but later, who knows? 
Or, more likely, those parents are raising their children to do the same thing – faithfully raise their children to fear the Lord and have Christian character. They will simply be the salt of the earth and the light of the world. 
So, what is our character? How is it being formed? Is it being formed by the Word of God, by obedience to Him, in concern for our right standing before Him? 
Will we be ready when God needs us to step up? Will we be ready when family, church, neighbors –– even an entire nation –– needs a man or woman of righteous character? 
The time of crisis is now. It is upon our land. The only question is, who is available? 
One of the beatitudes says: 
"Blessed are you when people insult you and persecute you, and falsely say all kinds of evil against you because of Me" (Matthew 5:11).
Please Note: We moderate all reader comments, usually within 24 hours of posting (longer on weekends). Please limit your comment to 300 words or less and ensure it addresses the content. Comments that contain a link (URL), an inordinate number of words in ALL CAPS, rude remarks directed at the author or other readers, or profanity/vulgarity will not be approved.