Friday, April 17, 2020 @ 8:39 AM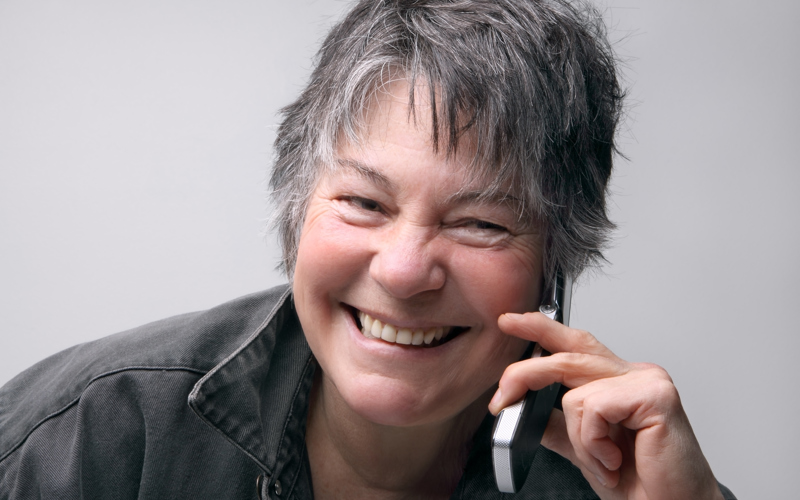 ATTENTION: Major social media outlets are finding ways to block the conservative/evangelical viewpoint. Click here for daily electronic delivery of The Stand's Daily Digest - the day's top blogs from AFA.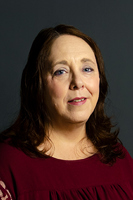 Joy Lucius
The Stand Writer
MORE
I have seen several quizzes on Facebook (FB) during this Chinese-hosted, seemingly unending nightmare of a quarantine party called COVID-19. I have scrolled past games such as: 
Post pictures of five cars you owned in the past.
Honor 2020 seniors and post your graduation picture.
List which of the 50 U.S. states you have visited.
Figure out the one job (of 10) I have not done in my life.
I participated in a couple of these quizzes, but I did not post a senior picture. After seeing some of those pictures, I know that was a wise decision on my part.
So I decided to come up with my own FB question, posted strictly for journalistic research purposes, of course: "If you could choose one famous person to join you in quarantine, who would it be?"
Answers were interesting and varied, but most people listed singers, actors, or radio and television personalities. Of course, someone chose Jesus. My brother listed the president as his choice, and my sister opted out. She said having a famous houseguest during quarantine would add too much pressure to an already stressful situation. She has a point.
I chose Chonda Pierce, the Christian comedian. But I have to be honest. I made my choice based on an interview I had with Ms. Pierce last week via phone.
And yes, one of the best parts of my job is interviewing people from all walks of life. I have talked with Christians in highly visible positions, such as CEOs of huge companies, prestigious scholars, actors, actresses, singers, songwriters, and even the Second Lady of the United States, Ms. Karen Pence.
I have also interviewed humble, awe-inspiring people from ministries around the world. Many of them are not famous on earth, even unknown, but I imagine we will know them well in Heaven. Those individuals sacrificially minister in places others would dare not go. As a result, I have talked with people who came to know Christ because of such ministries. Their testimonies were undeniably powerful.
But no matter who I am privileged to interview, I am always amazed at one commonality: God uses each person to teach me a singular lesson.
When I recount those interviews and lessons, I see God encouraging, inspiring, renewing, and even rebuking me in profound ways. Sometimes His message was loud and obvious; other times it was a quiet, gentle whisper. But every interview left me with one important lesson.
It was no different last week when I spoke with Chonda Pierce.
Now, I can probably talk louder and longer than Pierce. And like her, I have way too much fun in any given situation. (Sorry, it comes with my name; blame my mother.)
So, my boss was glad to know I only had a 20-minute timeframe for the interview. He said that was probably about all Pierce and I could handle of each other, certainly more than the world could handle.
He was correct on all counts!
From the moment the phone rang, I was laughing. Sometimes laughing through tears. Truly, God has given Chonda Pierce the gift of joy. In fact, she may be His number one ambassador for that particular fruit of the Spirit.
First, we laughingly discussed hair coloring, because every quarantined woman in the free world understands that only our hairdressers knew our true hair color – until now. But I let her know real quick that God loved me so much that He made sure I saw my hairdresser two weeks before the pandemic lockdown.
Pierce retorted, "Maybe that was more a sign of how much God loved your husband."
She was probably right! 
Then, Ms. Pierce told me about a few guests she asked into her home shortly before the quarantine orders were issued.
"You know, laughter is good medicine," Pierce quickly explained. "It really is. And I just felt this was the perfect way for us to share some of God's good medicine with people."
Along with singer-songwriter Gary Chapman and Christian comics, Jeff Allen and Bone Hampton, Pierce hosted a live event, The Quarantined Comics, in the middle of her living room in her Nashville home, back in early March.
"People can still watch our little quarantine party on YouTube," said Pierce. "But make sure everybody knows this was filmed before the lockdown orders. So, yes, we were following the rule of 'gatherings of less than 10 people.'"
It was probably a good thing Pierce's guest list was small because the hour-long event was a raucous time of fun and fellowship. Viewed by over 78,000 fans, it was also filled with music, worship, and hope. Plus, Pierce and company raised money during the live-streamed party for two of her favorite causes, Samaritan's Purse (SP) and Branches Counseling Center (BCC).
Part of Franklin Graham's global ministry, SP is a disaster relief agency currently helping victims recover from recent tornadoes in the Nashville area near Pierce's home, as well as ministering to COVID-19 patients in Italy and New York City.
But for Ms. Pierce, BCC is a personal, family ministry that began when she witnessed firsthand the need for readily available and affordable Christ-centered help for people dealing with alcohol and/or drug addiction. She shared some of the story behind BRR and the struggles her family faced with her late husband's battle against alcoholism, and her subsequent road to recovery from deep depression after her husband's death.
In the aftermath of those trials, Ms. Pierce and her brother, Dr. Mike Courtney, founded BCC and now devote their time, talents, and money toward it. With five locations, these recovery and counseling centers offer families a place to find Christ's hope for healing and restoration from addiction. Go to branchescounselingcenter.com for more information.
"Branches is our legacy," said Pierce. "It is the one thing that my brother and I hope to do in this world that really matters."
But Pierce will leave a much larger legacy than that. Her laughter, often born of pain, has ministered to countless fans worldwide. And she lavishly administers the medicine of laughter in large doses to her fans through good, wholesome fun. 
Pierce is also the best-selling female comedian of all time, according to The Recording Industry Association of America, and she is one of the five top-selling live performers in the nation.
In fact, she had to cancel a sold-out tour due to the COVID-19 pandemic. Her website, www.chonda.org, recently posted new dates for that tour. All tickets purchased for those canceled shows will be honored or refunded if the new dates are unacceptable.
"So please tell folks to quit calling my home phone," laughed Pierce as we finished our interview. "I promise we will get everything straightened out after this quarantine craziness. I promise!"
And that was it! From start to finish, my 20 minutes of conversation with Chonda Pierce had been filled with laughter.
I put down my phone with a smile and said a quick prayer, "Dear Lord, I did not realize how much I needed to laugh. Thank You so much."
Just in case you wonder about the lesson I learned from Chonda Pierce, that's easy: Laughter truly is medicine for our weary souls. It is a gift from God. But, as with all gifts, we must be willing to receive it, open it, and give thanks for it. And use it!
So, I urge you to go ahead and laugh in spite of this storm called COVID-19. That's right. Go ahead, take your medicine – and laugh.
(Editor's Note:  Go to this link on Facebook to see the "The Quarantined Comics" for free.)