Tuesday, April 21, 2020 @ 11:16 AM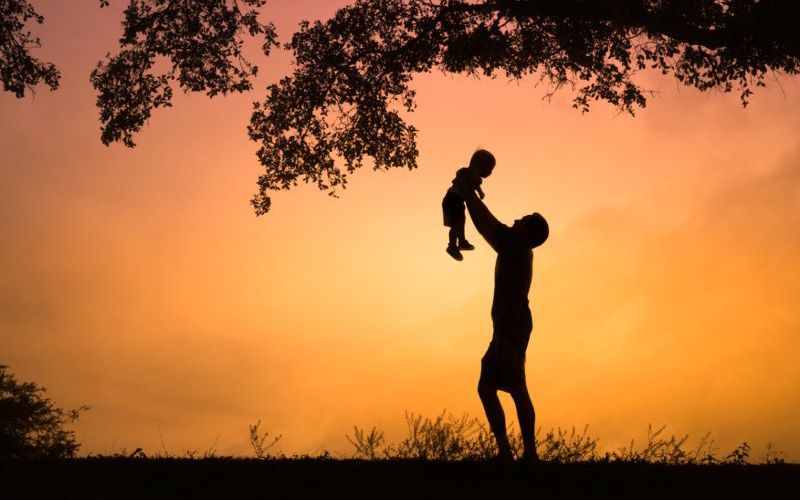 ATTENTION: Major social media outlets are finding ways to block the conservative/evangelical viewpoint. Click here for daily electronic delivery of The Stand's Daily Digest - the day's top blogs from AFA.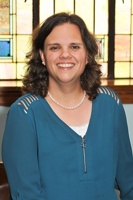 Laura Perry
Former transgender and contributing blogger
MORE
Do you remember the old hymn we all sang at the top of our lungs, "I Surrender All"? Did we really mean it, or did we mean "I surrender some things"? Even if it is true that we know that our prodigal children will come home, does the Lord want you to sit home every day in grief, waiting by the window? I have no idea how long it will be that they will keep running from the Lord, or how far they will go. He will not force them to turn their hearts, but He will pursue them. Your prayers really do make a difference. There were so many "bread crumbs" God dropped along my journey: times I can look back and know that He was drawing me. And I know those times were answers to prayers. But it took many years. Even before I lived as transgender I had been in all kinds of rebellion and sexual sin for a total of nearly twenty years away from the Lord. 
You might say, "life isn't so fun without my children." Let me ask you, if your prodigal child never comes home and you never see your grandchildren, what would define your life? If we continue to look at our lack in our circumstances, we will sink deeper and deeper into depression. The opposite of that is not positive thoughts or holding onto hope that they will return, but rather pursuing Jesus. Jesus Christ alone is our hope. Why? Because God may have a far greater plan that you cannot even conceive of. If your identity has gotten wrapped up in being a parent or a grandparent and not a disciple of Jesus Christ, then you have fallen from your first love. Repent. Your identity is solely in Him.                         
I have been crucified with Christ. It is no longer I who live, but Christ who lives in me. And the life I now live in the flesh I live by faith in the Son of God, who loved me and gave himself for me (Galatians 2:20). 
Think about Jochebed, the mother of Moses, for a moment. When he was doomed to be slaughtered, she tried to hold onto him and hide him. That worked for a little while, but ultimately holding onto him was never going to save him because she couldn't actually save him at all. She couldn't protect him anymore. So, what did she do? She laid him in a tiny ark and set him in the water. Far from abandoning him, we can infer I believe that she was surrendering him into God's hands. What was the result? Moses lived like a pagan, in the palace of Egypt, the pinnacle of the biblical type of the world and bondage to sin and Satan. He was raised in a sinful lifestyle far from God for 40 years! (Acts 7:20-29). Then he lived another 40 years in the desert tending sheep: a far cry from Egypt, but not knowing the true God for another 40 years! Yet, he became the great deliverer of Egypt by the hand of God. 
All this to say that his mother had to first surrender him. If she had held onto him, he would have never been raised in Egypt, and he would have never been in the position the Hebrews needed in order to have an audience with Pharaoh 80 years later. God allows your children to live in sin for a reason. I am thankful now for what God allowed in my life. Because while as a teenager I had a bunch of head knowledge about the Bible and Jesus, I was not born-again. I had never had a revelation of my own sin, what it cost Jesus, or any understanding of the fear of the Lord. If we are honest, most of the time our prayer is asking for God to ease our suffering in some manner. But He has allowed the circumstances for a reason and it is far beyond what you could foresee or imagine. And it isn't just about you. I wouldn't have the ministry I do now if He hadn't allowed it. I wouldn't be able to encourage you. 
In God's divine sovereignty, He knows the perfect time to open your child's eyes. Have you ever asked yourself why God didn't come to Saul with the "Damascus road" encounter before he authorized the killing of Stephen and slaughtered many other Christians? Let that sink in. 
That doesn't mean we stop praying – absolutely not! I know my parents' prayers made a huge difference. But it does mean that if you're not careful, being the parent of prodigal children can become your identity. It can consume you. Surrender them and start pursuing Jesus Christ with all your energy, heart, mind, and soul. Let Him not only change you but let Him live His life through you. You are not just a Christian parent; you are a member of the body of Christ. Jesus wants to make disciples through you  (Matthew 28 – the Great Commission). Focus on spreading the Gospel, winning souls, and making disciples. Surrender your children into His hands. 
Yes, there is a great disappointment, I am sure, in not having the life you pictured, but most of us don't. We've been so disillusioned in this country with "the American Dream" and equating that with Christianity. We were lulled to sleep. Paul said,  
Therefore be imitators of God, as beloved children. And walk in love, as Christ loved us and gave himself up for us, a fragrant offering and sacrifice to God (Ephesians 5:1-2). 
The reality is that we live in a very fractured and broken world, cursed by sin, and filled with tribulation, pain, suffering, disappointments, sorrows, and shattered dreams. God owes us nothing. We are sinners condemned to hell without hope except for the grace and mercy of God. He does not guarantee us children that will serve Him and walk with Him. They are His children. He gives them to us to steward, to be a blessing to us, and He uses them to sanctify us. 
Yes, you made mistakes as a mother or father as did my parents. So has every other parent who has ever stepped foot on this planet. But God never expected you to be perfect. He expects your children to expose your weaknesses, to help you to grow in Him, and to teach and point them to Him. Yes, I was angry and bitter at God because of the shortcomings of my parents, but it was my fault for blaming God rather than choosing to forgive them and recognize they could not be perfect. God know you can never satisfy every longing of your child's heart because only He can. We are all sinners in desperate need of forgiveness. 
But, everything I was taught in church was still there. When the Lord really began to turn my heart, much of it came back to mind. The solution is not to wallow in self-pity and the what-ifs. Many people raise their children very well in faith-filled, loving homes and still some rebel. Each heart is deceitful and wicked (Jeremiah 17:9) and must be transformed by the Spirit of Christ. No parent can give that to their child, nor can they impart faith to them. They can only teach, guide, and lead by example and in word. 
So, ask forgiveness from the Lord for all of your mistakes. Confess them out loud to Him. Confess how you fell short, how you failed in certain areas, and ask for forgiveness. I would even encourage you to share among a small group of believers. James 5:16 says 
Therefore, confess your sins to one another and pray for one another, that you may be healed. The prayer of a righteous person has great power as it is working. 
We are to confess our sins to others. Then acknowledge that our children's salvation is not, and never has been in our hands at all. Surrender them into His hands. 
Ask forgiveness from them if you have the opportunity, but if not, ask the Lord for the opportunity one day. In the meantime, pursue the Lord. It was the change in my mother that was one of the big things that began to turn my heart and made me want to receive Jesus. She was radically transformed. And it wasn't through her wallowing in depression over what I was doing. She surrendered me into the Lord's hands, took her hands off, and pursued the Lord with all her heart. She threw herself into His Word and into the ministry of teaching Bible study that He had given her. But I didn't know it for years. The Lord opened my eyes to it at the right moment. So, focus not on them, but on your relationship with Jesus. Let His Word wash you and cleanse you daily (Ephesians 5:26). Memorize it and study it and meditate on it day and night. Post it around your houses if you haven't already. 
Then one day you will be ready for the Lord to reveal the glorious transformation within you. Even if you have already grown significantly in your spiritual life, you have not arrived while on this earth, and we still need to be transformed into the image of Jesus, more and more each day. Remember, life isn't about us, our dreams, or our desires. The Lord calls us to come and die to ourselves on the cross, identifying with him in death, burial, and, resurrection! (Romans 6:3-6). Focus on being a disciple of Christ and let God take care of your children. 
Do not think that I have come to bring peace to the earth. I have not come to bring peace, but a sword. For I have come to set a man against his father, and a daughter against her mother, and a daughter-in-law against her mother-in-law. And a person's enemies will be those of his own household. Whoever loves father or mother more than me is not worthy of me, and whoever loves son or daughter more than me is not worthy of me. And whoever does not take his cross and follow me is not worthy of me. Whoever finds his life will lose it, and whoever loses his life for my sake will find it (Matthew 10:34-39). 
(Editor's Note: this blog was first posted on Laura's website HERE).
Please Note: We moderate all reader comments, usually within 24 hours of posting (longer on weekends). Please limit your comment to 300 words or less and ensure it addresses the content. Comments that contain a link (URL), an inordinate number of words in ALL CAPS, rude remarks directed at the author or other readers, or profanity/vulgarity will not be approved.