Monday, July 27, 2020 @ 11:28 AM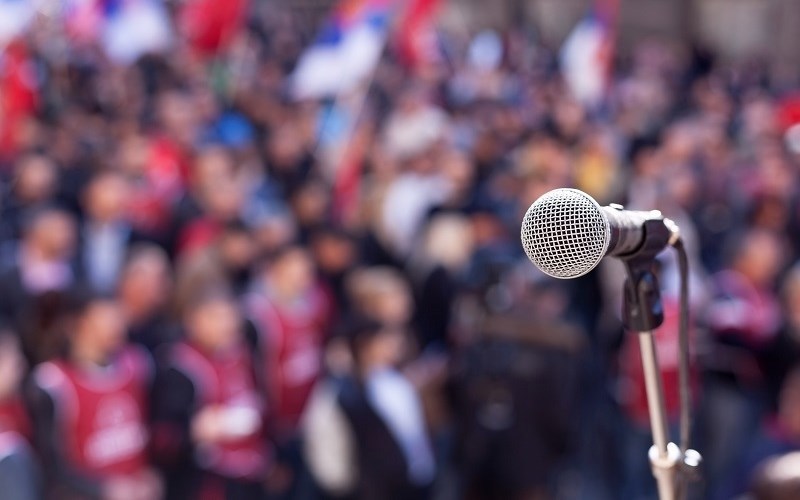 ATTENTION: Major social media outlets are finding ways to block the conservative/evangelical viewpoint. Click here for daily electronic delivery of The Stand's Daily Digest - the day's top blogs from AFA.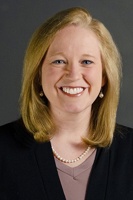 Rebecca Davis
The Stand (Print) Associate Editor
MORE
(Editor's Note:  Originally posted in November 2019, this is being reposted as it was recently awarded 3rd place at the 2020 Virtual Southern Christians Writer's Conference in the "Blog" category.)
It was Friday morning, and I put on my pearls in true Barbara Bush fashion. Having lived in the South my entire life, it's only proper etiquette to wear pearls to welcome the president of the United States to town. 
I realize the Bush eras have ended, but there is still something classy – almost patriotic and regal – about those white beads strung around my neck. So, I wore them with excitement as my husband, our son, and I prepared to attend a rally later that evening at which President Trump would speak. 
It was the second time within a year that the president visited our small town in North Mississippi. We didn't attend his last visit. Our son was disappointed, and honestly, we regretted it too. I mean, it's not every day that the president of the United States is in town. So when we found out that he was returning to Tupelo, we decided to go. 
Our excitement grew as we entered the arena decorated in red, white, and blue. Old Glory was hanging from one corner of the stage to the other. Security officers – noticeable and unnoticeable – were swarming, and the media was ever-present. People of all ages from all walks of life filed in, and before long, more than 10,000 people were waiting for President Trump's arrival. The arena was at capacity. 
My family and I waited five-and-a-half hours before we laid our eyes on America's commander-in-chief. Finally, he walked through the velvety blue curtains as "God Bless the USA" blared over the speakers and the crowd erupted in applause. It was a feeling that is hard to explain; experiencing it with my son for the first time made it even more special. 
I imagine we will remember those first few moments forever. But, sadly, as soon as President Trump opened his mouth, the grandeur began to fade. 
Being that it was a political rally to garner support for Mississippi's Republican candidate for governor, we had forewarned our son that he may hear some comments or words that we, as a family, deem inappropriate. In fact, that was one of our hesitancies in taking him. However, I only expected a word or two, and I figured whatever was said we could use it as a teaching moment for our son. 
Little did I know just how many teaching moments – in the form of damage control – we would have from the president's more than 90-minute address. 
Multiple uses of profanity by our president caused my 9-year-old son to shake his head in discomfort and disgust each time Trump let one fly. I cringed.
What happened to the sense of professionalism, dignity, and respect characteristic of the presidency? 
My mother's intuition knew my son would have questions. And I was right. He did. The very next day, while we were driving down the road, he asked: "Mama, why did President Trump keep saying bad words?" 
I had prepared myself for this. So, I tried my best to explain to him about the fallen world we live in and how many people love the ways of the world – and the words of the world. 
Yes, our flesh rears its head at times – more often than we like to admit. We all slip and say things we regret. However, Scripture instructs us to be careful with our words. 
Ephesians 4:29a says, "Let no corrupting talk come out of your mouths…" 
James 3:8b-10 reminds us that the tongue "is a restless evil, full of deadly poison.
With the tongue, we praise our Lord and Father, and with it we curse human beings, who have been made in God's likeness. Out of the same mouth come praise and cursing. My brothers and sisters, this should not be." 
I'm not trying to disrespect the president or the office (Romans 13). In fact, I appreciate Trump's accomplishments during the past three years. But Trump's profanity that night was intentional and repeated…and disappointing. 
But more than that, what was completely unexpected and what I was totally unprepared for was President Trump's comment celebrating the recent death of the former leader of the Islamic State, Abu Bakr al-Baghdadi: 
And Baghdadi, he was a savage, and soulless monster, but his reign of terror is over. American Special Operators executed a masterful raid that ended his wretched life and punched his ticket to hell, I guess you could say. 
The crowd went wild, cheering and reveling over a lost soul spending eternity in hell. 
My heart broke. How was I going to explain that to my son? I was trying to process the weight of it myself. 
Standing before us was the leader of our country – a nation intentionally founded on Christian ideas – rallying citizens of the Bible Belt, nonetheless, to celebrate one's eternal separation from Christ. 
We aren't leading the Islamic State as al-Baghdadi did. But aren't we all savage sinners with monstrously wicked souls that are doomed for hell apart from the salvation of Christ? 
Yet, right here in the heart of the Bible Belt so many celebrated al-Baghdadi's fate while failing to realize that it's the same fate we all deserve. 
"For all have sinned and fall short of the glory of God" (Romans 3:23). 
So why are we so quick to celebrate the damnation of another soul? 
I continued to wrestle with the president's words and the crowd's response. Then it hit me. Just like the tradition and sentiment that led me to put on my pearls earlier that morning, Christianity in the South can be treated in much of the same way. For many – certainly not all – Christianity in the South is a culture, an expectation, a tradition, a moral behavior, a rule of etiquette, and nothing more. Christianity is compartmentalized to Sunday morning church attendance and a vicious cycle of going through the motions each week. 
When there is nothing real and relational about faith, maybe that's why it's so easy to cheer for an enemy's spiritual demise. 
If the tables were turned, I have a feeling the cheers would wane. None of us like to admit that we're sinners, much less cheer for our own damnation. 
In fact, Jesus celebrates the very opposite in a parable he told that's recorded in Luke 15:4-7: 
What man of you, having a hundred sheep, if he has lost one of them, does not leave the ninety-nine in the open country, and go after the one that is lost, until he finds it? And when he has found it, he lays it on his shoulders, rejoicing.  And when he comes home, he calls together his friends and his neighbors, saying to them, 'Rejoice with me, for I have found my sheep that was lost.'  Just so, I tell you, there will be more joy in heaven over one sinner who repents than over ninety-nine righteous persons who need no repentance. 
The Good Shepherd leads his followers to rejoice over one's salvation. Last Friday night in Tupelo, our nation's leader called us together for a much different reason. 
The experience caused me to look inwardly and think deeply – as a follower of Christ, a parent, an American citizen, a conservative, and as a Southerner. I pray it prompts you to do the same. And I pray that President Trump would understand the real reason we are called to rejoice.
Please Note: We moderate all reader comments, usually within 24 hours of posting (longer on weekends). Please limit your comment to 300 words or less and ensure it addresses the content. Comments that contain a link (URL), an inordinate number of words in ALL CAPS, rude remarks directed at the author or other readers, or profanity/vulgarity will not be approved.