Tuesday, August 11, 2020 @ 01:09 PM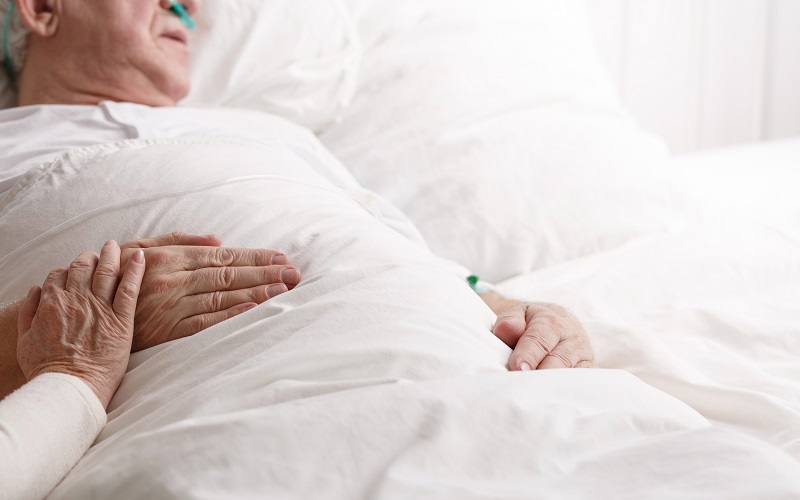 ATTENTION: Major social media outlets are finding ways to block the conservative/evangelical viewpoint. Click here for daily electronic delivery of The Stand's Daily Digest - the day's top blogs from AFA.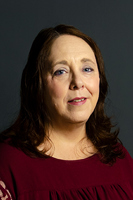 Joy Lucius
The Stand Writer
MORE
My 85-year-old father had physically declined to the point that he was placed on hospice care. Five years younger, my mother, a true steel magnolia, would not let them take her treasured husband to the local hospital to die alone. She categorically refused!
Instead, with hospice care, he will die by her side in their assisted living center. But, after 63 years of marriage, they will face this final chapter of their lives isolated from all family due to the pandemic quarantine.
I am at a loss for words as I try to grapple with the reality of this time in our lives.
My precious daddy will spend his final days without the loving caresses of his children, grandchildren, great-grandchildren, or nieces and nephews.
Today, his only living sister (out of 13 siblings) had to visit him from outside his window. And in the coming days, none of the countless students he taught or coached will be able to come and say good-bye.
A man who spent his entire life dedicated to his faith, his family, and his students will now die with only his beloved bride by his side.
Without anger or blame, my mother sadly put it this way, "For the past five months, we haven't been able to be with the ones we love. We've never been away from you all this long. It's been the hardest thing we've ever done."
Then, she quietly asked me, "After all this, in the end, what was the point? What did you save us from? Love?"
I couldn't answer her question.
Can you?
No, because such treatment is barbaric…inhumane…cruel…callous…brutal…cold-blooded…sadistic.
Even looking at that list of dark, descriptive words would suggest I was preparing to write about a vicious murderer, a heartless mercenary, or maybe even an evil dictator, right?
Wrong!
I am merely talking about the manner in which America is treating its elderly citizens during this time of pandemic, especially those who are sick and dying totally alone.
I get it; I really do. When this virus first started to spread, we wanted to protect and defend the most vulnerable among us, those elderly citizens who have spent their lives building, protecting, and defending America.
So, we barricaded them inside their assisted living centers and nursing homes. We kept them as far from COVID-19 as physically possible. As the virus spread and worsened, we quarantined them in their own rooms, away from even the other residents in their facilities.
Out of medical precaution and scientific reasoning, we even forced their loving caregivers, doctors, nurses, aides, therapists, and dieticians, to suit up in garish protective garments and masks to minister to them without human touch.
And for over five months now, many of these Americans have gone without touch, companionship, or face-to-face communication. Thankfully, in some places with elevated technology, elderly residents have been able to Facetime, Portal, or ZOOM with loved ones. But the reality is, in most centers, those things have not been available on a daily basis, if at all.
Some ambulatory residents have enjoyed family window visits. Those visits had to feel like a deep drink of water to their emotionally parched souls. But for bedridden residents, those without ground-level windows, and residents without any windows at all, the past five months have been like solitary confinement – except for the momentary visits from overworked caregivers. 
But despite our best efforts and intentions, and even with the strictest measures, the CCP virus still found our beloved parents and grandparents, sickening and killing thousands of them across the nation.
And as a result, this great generation of Americans is suffering and dying all alone, be it from natural causes or from this virus. Currently, in most hospitals, COVID-19 patients are not allowed to have any family members at all with them during their illness – or at their time of death.
Think about that for a moment.
For over five months, our parents and grandparents have been isolated and virtually without family or friends of any kind other than medical caretakers. Then, if they got the dreaded virus anyway, their isolation grew as they were moved to a hospital to battle COVID alone. How frightening! How horrifying!
And think about this! Many of these patients cannot hear well or see well, while others suffer from some level of dementia. Imagine being unable to see, hear, or process what's happening during this time. Think about the realization that their every waking moment might be the last. Add to that equation the total isolation, the lack of family or friends, and the ultimate lack of human touch.
That, my friends, is the absolute definition of inhumane.
Now, I know that our American medical professionals are working day and night to help our elderly citizens – to help us all, actually.
I have ICU nurses in my family and circle of close friends. They are absolutely exhausted and devastated by what they see, day in and day out. These professionals are loving and caring for their patients with every ounce of their being.
But the truth is, these nurses and doctors are not family. They're just not!
Granted, they try to stand in the gap, as they hold dying hands, but it is not the same as a child or a spouse being there at the point of death.
As an example, last week, the grandfather of one of my close friends died from COVID. This grandfather was around 80, but he was a very healthy and active man before contracting the virus. He spent weeks hospitalized; he even got better at one point. Then, he took a downturn and died in the hospital under hospice care.
In all those weeks, he was alone. He did have occasions to talk to family members, but those phone talks were limited and difficult because of his hearing deficit issues. Then to top it off, he was buried without a real funeral, merely an outdoor, graveside service – after a lifetime of faithfully serving his country and caring for his family.
How is this right? How have we come to this point as a nation, as a people?
I confess that I do not have the answers to these and a slew of other questions on this topic. All I know is, we have let our senior citizens down. We have abandoned them to closed doors, closed rooms, and closed funerals, forcing them to suffer and die alone.
Surely, this situation must grieve the heart of God!
I know it grieves my own heart as I contemplate my dad's final days on earth. At least my parents have each other during this time. And gratefully, I have hope in Christ to see my daddy again in heaven.
Even so, the pain of my parents' separation from every person they love dearly is taking its toll on us all. In fact, this is the longest in their 63 years of marriage that my parents have spent away from family.
And the sad reality is, America's sons and daughters have allowed this travesty –all in the name of love.
God, forgive us.
(Editor's Note: Since the time of this writing, Joy's dad went to his heavenly home.)
Please Note: We moderate all reader comments, usually within 24 hours of posting (longer on weekends). Please limit your comment to 300 words or less and ensure it addresses the content. Comments that contain a link (URL), an inordinate number of words in ALL CAPS, rude remarks directed at the author or other readers, or profanity/vulgarity will not be approved.