Monday, January 18, 2021 @ 01:21 PM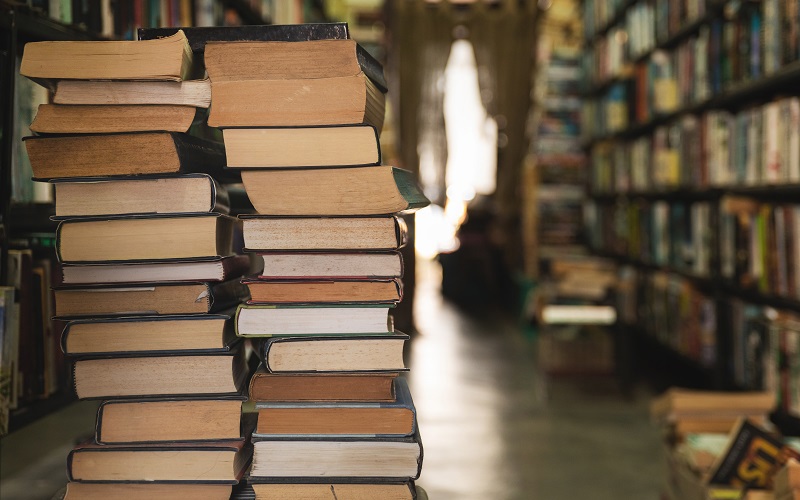 ATTENTION: Major social media outlets are finding ways to block the conservative/evangelical viewpoint. Click here for daily electronic delivery of The Stand's Daily Digest - the day's top blogs from AFA.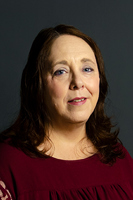 Joy Lucius
The Stand Writer
MORE
I love strolling through thrift stores, antique markets, and secondhand shops. My husband does not share my affinity for browsing through someone else's used goods. In fact, he detests it. (But please note that he is not too proud to accept and use some of the great things I bring home.)
Books are some of my favorite items to browse as I do my secondhand shopping. As I have confessed before, I read way too much. Granted, I do download and read books online, but I prefer holding a book in my hands while I read it. There's just something comforting and enjoyable to me as I turn the pages of a book. Plus, I especially love the smell of old books.
Since I read so much, I cannot afford to buy new books straight off the bookstore shelves at full price. I rarely indulge in buying a newly released book. Rarely! So used books are the way to go for me. 
Consequently, anyone who goes shopping with me knows that I can spend way too much time in the book section of these secondhand shops. My mother-in-law also loved thrift shopping, but she always gave me a time limit in the book section. Her rule was I could have just a few minutes more to finish my book browsing when she was finished in a particular shop and ready to go.
Left on my own, I would pick up books and look through them for hours.
I have found some real treasures through the years, some early editions of classics, some amazing books that are now out of print, and some less-known authors who became some of my favorite writers. I have also found some interesting signatures, inscriptions, and various markings scattered within the pages of these used books.
I especially love scouring the pages of these used treasures to see which passages mattered most to earlier readers. Highlights, scribbles, underlined lines, even question marks or exclamations marks – they all tell a story of just how much words do matter. They are powerful! And I often take as much pleasure from these reader marks as I do from the author's actual written words. They remind me of just how connected we are as humans.
And speaking of connections, these old books have helped me make some interesting ones.
For example, in another city in a nearby state, I found a children's keepsake book that had been given to a newborn baby and signed by dozens of relatives with small prayers and words of blessings written throughout the pages. Seeing that the storybook had been well-used and loved, I figured this particular book must have been donated by mistake.
So on Facebook, I looked up several of the most unusual family members' names inscribed inside the book, and I finally found the mother of the baby. To my surprise. I also discovered one of the grandmothers owned a small business back in my hometown. I contacted her at her shop and made arrangements to bring her the book.
She was thrilled to get the book back. She explained that a few weeks back, her daughter had gathered some books to put in a donation bin and placed the bin in another room. The mother imagined the toddler had taken the beloved book and stacked it inside the giveaway bin with all the other books. Whatever the case, the family was glad to get it back.
That's just one of the interesting stories I have experienced with used books. And it's not the only book I have returned to its original owner.
But some of my used book stories do not end so well. Take one of my used Bible purchases, for example.
Now I have to admit that I used to cringe at the almost-sacrilegious sight of used Bibles lined up on thrift store shelves. But then I realized that at least on those shelves, the Bibles still have an opportunity to bless someone else, and I reminded myself that His Words will never return void.
So I started buying some for the exact purpose of personally giving away or sending them to ministries or missions that always need Bibles to distribute. I also started looking through them for unique editions, including ones that I had never read or studied.
Like all of the old books I buy, many of these Bibles have interesting words penned on their covers and pages. I have garnered a lot of insight and wisdom from these side notes. But some of the things I have read made me want to cry, especially the inscriptions.
Here's the inscription from one particular Bible (actually, the only inscription or mark found in its pristine pages) that I keep on my bedside table for my nightly reading:
To Wesley – I'm sure this "Good Book" will help you as much as it has helped me and numerous others. Read it often and walk in the way of the Lord all the days of your life.
For some reason, it breaks my heart every single time I read this inscription.
Admittedly, I have no idea why his Bible ended up in a Salvation Army bookstore, but evidently, Wesley did not read this particular volume often. In fact, it looked brand new when I got it. Maybe Wesley is somewhere reading another edition of the Bible, but he did not read this one, and that bothers me.
So every time I open this Bible, I think of Wesley, and I pray for him. And as I pray, I often wonder if Wesley does indeed walk in the way of the Lord because I know that if he does not, then all the days of his life are empty and futile without Jesus, the Word of Life. And I also know that the giver of this biblical gift loved Wesley enough to offer him the very best hope and help known to man – the Bible. How sad if this gift was discarded totally unopened, as it appears.
Those thoughts inevitably lead me to other thoughts and questions about my own walk with the Lord.
How often am I guilty of not opening and using the hope-filled pages of my Bible? How often do I miss out on the gifts found within the Word of God? When I die, will my Bible be well-used enough to prompt others to dig into its pages as well? And right now, in my daily life, do I read and heed the Bible? Do I truly put His words into action each day, or are they merely words on a page rather than part and parcel of who I am?
In essence – is my Bible used but unused? Is yours?
Please Note: We moderate all reader comments, usually within 24 hours of posting (longer on weekends). Please limit your comment to 300 words or less and ensure it addresses the content. Comments that contain a link (URL), an inordinate number of words in ALL CAPS, rude remarks directed at the author or other readers, or profanity/vulgarity will not be approved.