Wednesday, February 24, 2021 @ 02:08 PM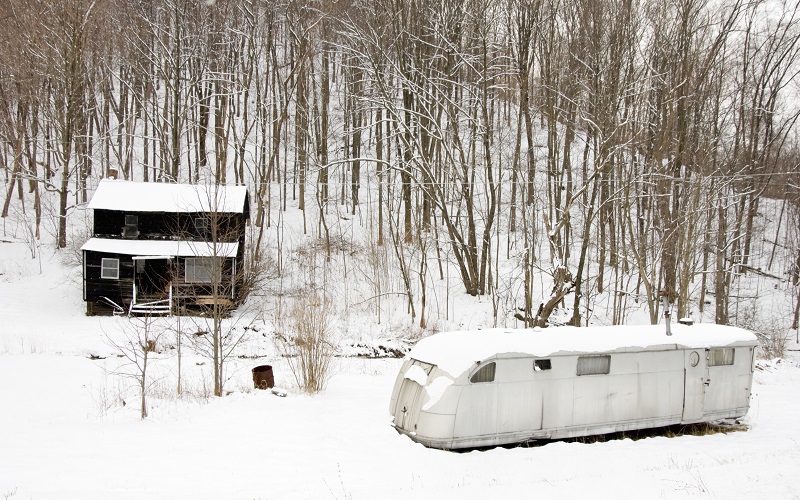 ATTENTION: Major social media outlets are finding ways to block the conservative/evangelical viewpoint. Click here for daily electronic delivery of The Stand's Daily Digest - the day's top blogs from AFA.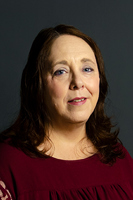 Joy Lucius
The Stand Writer
MORE
We just had a snowstorm here in the South, and it was a doozy. For an entire week, life came to a standstill. I don't remember ever seeing snow and ice stay on the ground for this long in North Mississippi. Nor can I recall temperatures so low for so long.
For most Mississippians, especially our children, it was a rare and magical week of no work, no school, and fun times in the snow. (We rednecks can improvise a million ways to make a sled.)
I enjoyed watching young families in my neighborhood spending time together in the snow. And I enjoyed the posts and pictures on social media of people enjoying their snow days.
But as a retired teacher and the mom of current teachers, I know how hard it is for educators to really relax during snow days and enjoy their own kids. Teachers know that for every child having a blast in the snow, there's an equal number of students huddled in cold homes without enough food or adult care and supervision.
In our teacher brains, we do a silent rollcall of our classrooms every day that we are out of school, and we think about who is safe and fed – and who is not. We know all too well that an entire week of ice and snow means closed roads, closed grocery stores, closed food pantries, and hungry kids.
So as teachers, we smile and play with our own children, but deep inside, we mourn for our school kids that won't get to sled, make snow cream, or build snowmen and snow angels. We picture those kids alone, scared, without food, and possibly even without electricity or water.
Any other time, during pandemic or summer vacation or whatever, we can visit students and take them needed food and unneeded treats. But in this week of ice and snow, home visits were impossible since our roads were impassable for the most part.
But true teachers always find a way.
So I was not surprised when my daughter-in-law Leigh braved iced-over roads to check on one of her students. She is an assistant principal at a local school where my son Chris coaches and their three children all attend. So school is an integral part of their family, completely interwoven into everything they do.
Leigh knows every student by name, and she knows what each child deals with at home. She checked on many of them via phone through other teachers or family members. But one child, in particular, stayed on her heart. In fact, this one child rarely left her mind. She couldn't contact anyone to check on him, and she began to really worry.
The rural roads between Leigh's house and this boy were definitely not safe to travel. But eventually, she couldn't stand it anymore. Even though the roads were slick with inches of ice, she asked my son to please help her get to this kid.
Reluctantly, he agreed. So they climbed in his truck and slowly made their way to the child's home. After a slippery, tense ride, they finally made it. Then my son sat in the truck watching in awe as his precious wife ministered to her school baby.
What a sight to behold! Both teacher and student were ecstatic, grinning from ear to ear. And with only a few bags of groceries, a flurry of hugs, and tears of relief, Leigh Lucius taught her student that he was valuable beyond measure. It's a "snow day" lesson he will never forget.
I learned that same lesson long ago from another teacher – my daddy.
I was around 11 at the time, and I had never been hungry or thirsty. I had never gone without essentials such as clothes or bedding. I had never felt unsafe or insecure. I had never even missed out on the latest toy or book. And I most certainly had never lacked the time or attention of my parents and grandparents.
Life was good, but I didn't really understand just how good until one morning when I awoke to the television news that school had been canceled for the day due to ice and snow. I was thrilled of course. And as a child of educators, "No school" was especially exciting news at our house.
I ran to my parents' room to find my dad. I was anxious to find out what he had planned for the day. I'm sure I wanted him to hurry and play with us outside in the snow.
I stopped dead in my tracks though when I heard my dad sobbing. Through the door of their bathroom and over the sound of running water in the shower, I distinctly heard his pitiful cries.
It was the very first time in my life that I remember my daddy crying openly. (Of course, he did not know I was even awake yet, much less standing outside his bathroom door.)
My mother must have heard me run to their bedroom because she came rushing in from the kitchen to try and stop me. But it was too late.
I was terrified, so Momma led me toward their bed, sat me down, and tried to explain.
"Your daddy is alright," she assured me. "He's worried about our students. He knows some of them are very cold this morning. They live in houses without good heaters, fireplaces, or wood-burning stoves. Some live in shanties really, houses with huge cracks in the walls. They might not have blankets or warm clothes. Some will go hungry too. And he knows it's hard to be hungry and cold.
"Your daddy loves those kids. He wishes he could take care of them just like he takes care of you and your sister. But he can't – not today. So Daddy is just praying and crying because he knows only God can take care of those students today."
If the truth be told, that day was probably the beginning of my teaching career, if the truth be told. It was definitely the day I learned that every child is valuable to a true teacher.  
And though my father died this past summer, another teacher, his granddaughter-in-law Leigh Lucius, used a few bags of groceries and a scary ride in the snow to remind me of that "snow day" lesson one more time. It's the same lesson Jesus taught us long ago:
And the King shall answer and say unto them, Verily I say unto you, Inasmuch as ye have done it unto one of the least of these my brethren, ye have done it unto me (Matthew 25:40).
Please Note: We moderate all reader comments, usually within 24 hours of posting (longer on weekends). Please limit your comment to 300 words or less and ensure it addresses the content. Comments that contain a link (URL), an inordinate number of words in ALL CAPS, rude remarks directed at the author or other readers, or profanity/vulgarity will not be approved.