Friday, June 04, 2021 @ 08:58 AM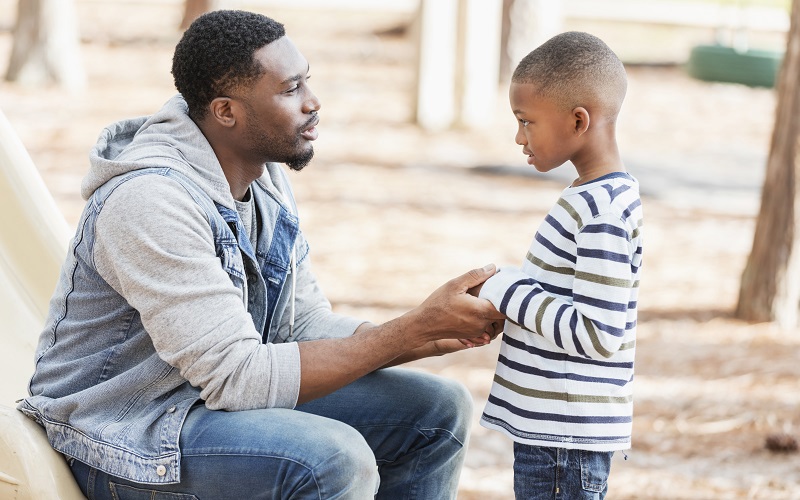 ATTENTION: Major social media outlets are finding ways to block the conservative/evangelical viewpoint. Click here for daily electronic delivery of The Stand's Daily Digest - the day's top blogs from AFA.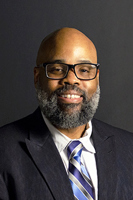 Wil Addison
Dir. Special Initiatives/Radio Producer/Radio Host
MORE
With Father's Day approaching I think of the many lessons and the abundance of wisdom I've received from my father. Fathers are essential, and they cannot be replaced and the results we see in our communities and our country. The number of fatherless homes is staggering. As I remember some of the lessons I learned from my dad – things from a practical sense and also things from a spiritual sense – I honor him in my heart because I know there are many who did not have the chance to have a God-fearing father like I had growing up. Practically speaking, my dad taught me how to change a tire, how to tie a tie, how I should view work, and how to take care of a family. These are valuable lessons that carry me through today as a 45-year-old man with a family and responsibilities of my own.
My dad shared great insights with me. Like when he told me why he had a large mason jar in his closet full of cash. It's funny because I never asked him about the money, although I saw it. After Hurricane Katrina hit New Orleans in 2004, my dad told me why he had that cash in the jar in his closet. Now I have to let you know in 2004, I was 28 years old and newly married. I had seen this jar in his closet with money in it since I was a teenager. My dad explained to me that what he was doing was saving up in case a bad hurricane came to the city and if there were no means to get money, then he would have the cash to take with him to make take care of the family. You see, every year there's hurricane season and what my dad would do was save money year-round so that if one came the cash would be available. If there were no major storms he would keep saving. When Hurricane Katrina came, sure enough, it was difficult for folks to get to banks to get money and a lot of things were shut down. When my dad, mom, and sister evacuated, he had cash on hand, and they had no worries getting what they needed because he had saved. This was just one example of how he practically gave wisdom.
In the spiritual sense, he also had lots of wisdom for me. When I was really considering starting a Christian club in my high school, he told me, "Wil, most people are sheep, they are just looking for someone to start something, then they will follow." He then encouraged me to take the steps to start the club, and, sure enough, I was able to get sponsors for it with all of the signatures needed from students to get started. The Christian Youth Club actually lasted years after I graduated from high school. That bit of spiritual wisdom to persevere and to not follow the crowd helped shaped my thinking even to this day as the Lord has used me to start many things for His glory.
Now we are living in a time where there is a lot of unrest and much of it stems from racial issues and our tensions about these issues. America definitely has a dark past when it comes to issues of partiality, but we have grown leaps and bounds from my grandfather's and my great-grandfather's generation. My dad today might be seen as a failure because of something he did not do with me. He may be seen as not meeting up to his responsibility as a black father in America because of this. The thing my dad didn't do as he was raising me was give me "The Talk"
"The Talk"
You may ask what "talk" are you referring to here? Well, "The Talk" is the one that all black fathers are now supposed to give to their black sons concerning law enforcement and how they are to relate as a black man to authority in this allegedly racist place called America. My dad did not sit me down and say, Son, you have to realize one thing you are a black man in America. He didn't say, Son, you will always be behind the eight ball or that there are things that you will not be able to do in this country because of the color of your skin. He didn't tell me that the bottom line is Police are not our friends. He didn't say, So you can't trust those cops out there. He didn't say, Son, there is a high possibility that you will not come home if you are stopped by one because son they are hunting black men. My dad never told me this and you know what I'm glad he didn't. This talk would have shaped my mind to always be suspicious of law enforcement officers. To operate with a bit of disrespect for that position because they would have been seen by me as the enemy as one they desired to hunt down and kill. This is what is being taught to many black boys and girls in this country, and it's a destructive talk.
Do you want to know what my dad did do? He raised me to respect all authority. He raised me to not talk back to police officers, neighbors, teachers, clergy, and all authority. One time a grown-up man from next door corrected me on something. I was a young teen just beginning to feel myself and think I was a man. I talked back to my neighbor, and my dad got wind of it. When he came home from work, he disciplined me accordingly and reiterated that I am to respect adults and those in authority over me. The talk my dad gave me came from the Word of God. Honor your father and mother that your days will be long in the land I'm giving you. Submit to those in authority. This meant to all in authority. He never specified that he was talking about law enforcement or anyone else. I knew this to mean if I disrespected authority, then there would be consequences, and I wouldn't like them.
I'm endeavoring to do the same with my children today. My wife and I don't single out conversations on authority to highlight submission or an untrusting awareness of any group. We are teaching them to across the board submit to authority. We are teaching them what Romans 13 says about it and what the Ten Commandments say about it. We are training them in our home that they are to honor us as their parents for their own good. I know there are a lot of evils in our world today, and we have to teach our kids to be discerning of character and to be biblical in their approaches to things. One thing we do need to do as parents is to get back to training our children that submission to authority could save your very life and that God gives a promise to children who in the home have learned to honor their parents. A lot of the young people who are dying needlessly today would have been served greatly and might still be here if they had "The Talk" about Godly submission and the honoring of authority.
Fathers keep holding the line. Let's train our children concerning Godly submission looking to the Word of God as our straightedge and not the tainted, often hurtful methods and lies of the world.
Please Note: We moderate all reader comments, usually within 24 hours of posting (longer on weekends). Please limit your comment to 300 words or less and ensure it addresses the content. Comments that contain a link (URL), an inordinate number of words in ALL CAPS, rude remarks directed at the author or other readers, or profanity/vulgarity will not be approved.