Monday, December 6, 2021 @ 1:24 PM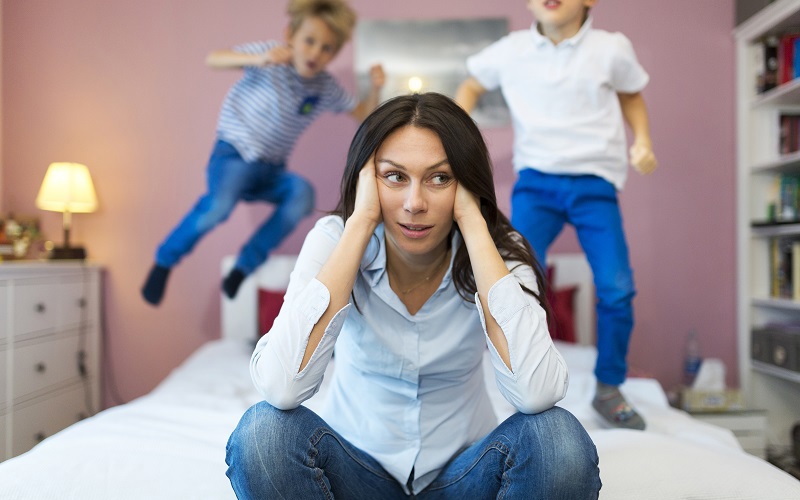 ATTENTION: Major social media outlets are finding ways to block the conservative/evangelical viewpoint. Click here for daily electronic delivery of The Stand's Daily Digest - the day's top blogs from AFA.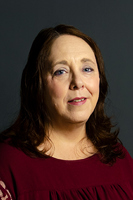 Joy Lucius
The Stand Writer
MORE
Life can be hectic. Truth be told, the pace of life can be downright harrowing, especially for young mothers.
I visited with one such young Christian woman recently. She has been married to the same man all her adult life. Together, they have raised two sons; one is now in high school and the other is a brand-new Marine.
As a young couple, they went straight from high school to work. He has always worked hard, tough jobs to provide for his family. She still works in the same doctor's office she started in years ago. Her loyalty and consistency have been rewarded there over the years through both pay raises and added responsibilities and trust.
Even though she was not raised in church, her sons have never known two Sundays in a row without going to church together as a family – in the same church they were brought to as babies. They have no clue about life without a godly mother and father who love them and love each other. Likewise, they have no clue what life without a church family is like. She has taught them to love and appreciate the gift of corporate worship.
She also taught them to love other things that she loves – like running. And since she always took her boys with her on her daily jogs, they both love the sport as well. It became a bonding time that kept them together all the way through those tough adolescent years and beyond.
She volunteers at their school, at their church, and other places in their community. Like lots of young moms, she has done without on countless occasions so that her boys and their friends could participate in sports and church activities.
In fact, those of us who know her best, often pick at her for her frugality. Actually, we call her a cheapskate at times, because it is rare that she will ever splurge on something for herself.
But the truth is, she amazes me!
I watch in awe as she and many other young Christian women I know juggle the tasks required to keep their home lives and their work lives flowing smoothly. And all the while, they make a concerted effort to prioritize things correctly: God first, family second, and then church, work, and all the other components of daily living.
So, of course, it would be much easier if young mothers heeded the advice of the world: "Slow down, little mommy! Put yourself first and take care of your own needs before you take care of others. You cannot be all things to all people; so just be yourself. After all, when you take care of yourself first, others will fare better as well."
Sounds reasonable, huh? I mean, what could possibly be wrong with prioritizing self-care?
As a Christian woman on the other side of motherhood, I implore and beg young women NOT to fall for that ploy from the enemy. It is a lie that will rob you of blessings you cannot imagine.
How can I be sure? 
First of all, I have read Proverbs 31, and that's the kind of spiritual and physical inheritance I want as a woman of God. Plus, the Bible tells us to put God first so that everything else will fall into place. 
Galatians 2:20 says,
I have been crucified with Christ. It is no longer I who live, but Christ who lives in me. And the life I now live in the flesh I live by faith in the Son of God, who loved me and gave himself for me.
There's nothing self-centered about that verse or this one from Luke 9:23:
And he said to all, "If anyone would come after me, let him deny himself and take up his cross daily and follow me."
Those two verses alone should dispel the desire to worship at the altar of self. But if not, I can also testify firsthand of the unexpected blessings God has for mothers who put the needs of their family before their own, and my testimony involves that young woman I spoke about earlier. 
Her name is April. No, I did not give birth to her or to her husband Eddie, but they are MINE. I count them as my own children. When I pray, they are listed as my family. 
Of course, I never would have known April without knowing Eddie. He was my oldest son's best friend in high school. They were as different as day and night, but they just seemed to click.
Jacob was loud; Eddie was quiet, mostly silent. Jacob had a baby brother; Eddie had three older sisters. Jacob loved reading and writing, and he still does. Eddie can look at anything, take it apart, then fix it. He literally bought an old Mustang in parts, brought the parts inside boxes into our garage, and rebuilt that classic car by himself, right out of high school.
He stayed with Jacob at our house for days on end during high school. We fed him as much as we fed Jacob. They sprawled out on our sofas, commandeered the television, the computer, and the basketball goal. They fished and hunted together like it was their life's profession. And we endured it all.
Sometimes, as a momma, I wished they would have packed up and found another spot to roost. Those early morning hunting trips and the stinky fish guts in my sink were almost unbearable, as were other antics they pulled. And they were forever tormenting Jacob's baby brother Chris. If they could make things even a little bit harder for him, their lives were complete.
Then, when Jacob had a car wreck his first week of college, hundreds of his friends showed up at the hospital. A year later, when the reality of how drastically changed life was going to be for Jacob, the only friend he had left was Eddie.
And 22 years later, Eddie is still here.
He never left our sides during those tough, hard times, ever. He did (and still does) everything he could to help us. He mowed our yard, carted the boys everywhere, fixed our cars, and even started going to church with us.
Then one day, he brought April to our church, and they raised their children there, right beside us.
Now, on the days when I wonder if I did anything in life right, or if I ever question why life is not exactly what I envisioned, I find myself sitting on the church pew gazing at Eddie and April and their boys.
They are truly my living proof that God often uses the darkest of times to bring the brightest blessings.
 And April is the most unexpected part of that blessing. She did not have to love us, but she did. She did not have to raise her children as part and parcel of our own family, but she did.
Since Eddie has his own wonderful mother, April surely did not have to take on another mother-in-law, but she did. So when she chooses to spend time with me, confide in me, or pray with me, I stand in awe of the goodness of God.
And I always think back to Jacob's high school years.
What if I had put myself before Jacob and Chris and their friends? What if I had shut my door to Eddie? What if I had sent him home on those nights that I was tired or on those mornings when I really needed to sleep in a bit? What if I had used extra money for some new clothes or a trip to the spa rather than a fishing trip to the creek bank?
What if I had chosen ME over my boys? Over Eddie?
Admittedly, things might have turned out alright. Who knows? Life at the Lucius house might have gone right on by without a hitch. And honestly, I would have never known the difference or noticed the loss.
But now, I do know the difference, and I can say with all certainty that nothing I sacrificed back then as a young mother – not money, not time, not peace, not quiet, not anything – would have ever been worth the unexpected blessing of Eddie, April, and their boys.
So, open your doors, mommas. Be the mom that sacrifices time, money, and effort to feed those extra kids. Cart them to church with you. Include them in family outings. Buy them their favorite drinks and snacks. Buy school supplies if they need them, and even an article of clothing every now and then.
Let them overtake your den, your yard, your car, and most of all, your heart. Love them as if they were your own – because the truth is, they are. God is sending them to you now because He knows just how much you will need them later on.
Above all else, forget about self. She is fickle and foolish. And she has no idea what unexpected blessings would await her if she only put God and the needs of His children before her own.
Or do you not know that your body is a temple of the Holy Spirit within you, whom you have from God? You are not your own, for you were bought with a price. So glorify God in your body (1 Corinthians 6:19-20).
For my thoughts are not your thoughts, neither are your ways my ways, declares the Lord. For as the heavens are higher than the earth, so are my ways higher than your ways and my thoughts than your thoughts (Isaiah 55:8-9).
Please Note: We moderate all reader comments, usually within 24 hours of posting (longer on weekends). Please limit your comment to 300 words or less and ensure it addresses the content. Comments that contain a link (URL), an inordinate number of words in ALL CAPS, rude remarks directed at the author or other readers, or profanity/vulgarity will not be approved.