Wednesday, May 18, 2022 @ 10:27 AM
ATTENTION: Major social media outlets are finding ways to block the conservative/evangelical viewpoint. Click here for daily electronic delivery of The Stand's Daily Digest - the day's top blogs from AFA.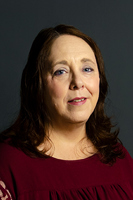 Joy Lucius
The Stand Writer
MORE
(Editor's Note: This article was first published in the May 2022 print edition of The Stand found online HERE.)
Young Dorothy Quincy and her fiancé's Aunt Lydia watched the first battle of the Revolutionary War from the upstairs window of a home in Concord, Massachusetts.
When two injured men were brought into the home, Dorothy remarked fearlessly with a note of humor, "One, whose head had been grazed by a [musket] ball, insisted that he was dead, but the other, who was shot through the arm, behaved better."
"I have to say Dorothy Quincy Hancock was the matriarch who impacted me most," recalled author and scholar Dr. Stephen Flick. "Her future husband – John – was hated by the king and his supporters, and she was well aware of the dangers that entailed."
As the first signature on the colonies' Declaration of Independence John Hancock's big, bold signature forever marked his place in history. But exactly how history would portray this young man from Massachusetts – hero or villain – was still unknown. Fortunately, 250 years later, Hancock's name is synonymous with the American Revolution.
Family, danger, marriage, and death had created a tense and sober context in 1776 America. And Hancock and Quincy were in the thick of the conflict. But they made it to the altar and pledged their lives to each other.
Since 1549, countless couples have exchanged some form of these wedding vows from the Book of Common Prayer: "…to have and to hold from this day forth, for better, for worse, for richer, for poorer, in sickness and in health, to love and to cherish, until death do us part."
Whether or not the Hancocks or other founding couples used those exact words, they most certainly lived by them. Indeed, the wives of the founders, learned through trials and tribulations just what it meant to honor their marriage vows.
Lasting legacy
For Dr. Stephen Flick, founder and executive director of Christian Heritage Fellowship (CHF), the legacy of these women became the driving force behind American Matriarchs: Wives of the Signers of the Declaration of Independence.
Flick told The Stand this book is part of a trilogy of works authored in 1912 by Mary and Harry Green. A brother and sister writing team, the Greens were descendants of Oliver Wolcott, one of the signers.
"Though I provide the intro for this publication," said Flick, "American Matriarchs comes from a collection of works called The Pioneer Mothers of America.
"Republishing this book was essential. It recounts how important these women were to our freedom, how they contributed to our independence, and how they were appreciated by our Founding Fathers."
Teaching tool
According to Flick, American Matriarchs also fulfills CHF's two-fold mission to reclaim America's Christian Heritage and celebrate the life-changing influence of the gospel around the world.
Flick explained, "This book is just one of many tools CHF uses to provide historical, rational, and biblical answers to the questions concerning the role of Christianity amid America's increasing moral decay.
"I do wish the faith of these women was more conspicuous in these stories. That faith aspect really needs to be shared, but at least the topic is introduced in American Matriarchs, making it a good starting point for learning."
The book contains 13 chapters, one for each of the original colonies. Each woman's story is arranged geographically north to south, from New Hampshire to Georgia, according to whichever colony her husband represented in the Second Continental Congress.
Standard of strength
Just as some names of those original 56 signers are more recognizable than others, a few of the women are more familiar too. Abigail Adams is probably the most well-known, holding a unique place of national honor as the wife of President John Adams and the mother of President John Quincy Adams.
But it is Abigail Adams' strength and courage which fill her letters to her beloved husband while he was away attending to the business of the young nation.
In 1775, after personal sickness and the loss of her mother, Abigail could have easily tried to dissuade her husband's quest for freedom. Instead, she wrote unwaveringly to John on which course the colonies must follow: "Let us separate; they [the Tories] are unworthy to be our brethren."
It was later written that Abigail Adams always stood staunchly by her husband. But if it had come to a decision between death or dishonor, she would have urged him without hesitation to choose the former.
Example of endurance
Of all the women honored in American Matriarchs, the story of Elizabeth Annesley Lewis, wife of Francis Lewis, is the most sobering.
In 1775, as soon as the British took possession of Long Island, New York, troops were dispatched to capture Lewis' wife. She was carried into the city, without time to even gather a change of clothing or bedding.
With little food and no outside communication, Elizabeth Lewis was treated like a criminal. Three weeks later, a family servant lovingly brought her clothing and food and secretly carried out her letters to friends.
Hearing of her predicament, General George Washington promptly ordered the arrest of the wives of two Tory dignitaries. An exchange was arranged, though Mrs. Lewis was still restricted to her home.
She was finally allowed to leave New York a few months later, but she never fully recovered from her imprisonment.
Years later, Julia Delafield described her grandmother Elizabeth as "Heaven's best gift" to her grandfather Francis. But she added, "The conduct and careers of her children is the best eulogy of Mrs. Francis Lewis."
Down payment on destiny
Likewise, other matriarchs were imprisoned or detained, but none to the degree of Mrs. Lewis. Even so, their sacrifices were equally consequential.
The stress of war and the lack of supplies contributed to sickness and untimely deaths. Family fortunes were freely given (or confiscated by the British), homes were looted and destroyed, and family ties to England were forever severed in support of the cause.
"Truly," reflected Flick, "these women, their husbands, and their families willingly sacrificed all for America.
"We are their legacy, but our freedom was not free. America's matriarchs helped pay the price for our liberty." 
Christian Heritage Fellowship
Both Dr. Stephen Flick and historian David Barton have republished books from The Pioneer Mothers of America series published in the early 1900s. Both include enlightening additional commentary.
For more information on Flick and the excellent resources of Christian Heritage Fellowship, go to christianheritagefellowship.com. 
WallBuilders
In his foreword to Wives of the Signers, David Barton explains that modern Americans are the posterity for whom our forefathers were willing to sacrifice their "lives, fortunes, and sacred honor." Though much has been penned about these founders, little is known of the sacrifices willingly made by their wives.
In this volume, historical preservationists at WallBuilders rectify that error through The Pioneer Mothers of America, Third Volume, which reintroduces Americans to impactful women such as Hannah Jones Floyd and Annis Boudinot Stockton. Through these and other vignettes, readers see the strength, wisdom, and determination that each woman demonstrated in the face of danger and deprivation.
Hear WallBuilders Live! with David Barton on American Family Radio (afr.net) at 11:30-noon CT, Sundays and 2:30-3 a.m. CT, weekdays. Visit wallbuilders.com to discover a vast array of resources validating the Christian foundation of U.S. history.
Please Note: We moderate all reader comments, usually within 24 hours of posting (longer on weekends). Please limit your comment to 300 words or less and ensure it addresses the content. Comments that contain a link (URL), an inordinate number of words in ALL CAPS, rude remarks directed at the author or other readers, or profanity/vulgarity will not be approved.