Friday, June 3, 2022 @ 9:21 AM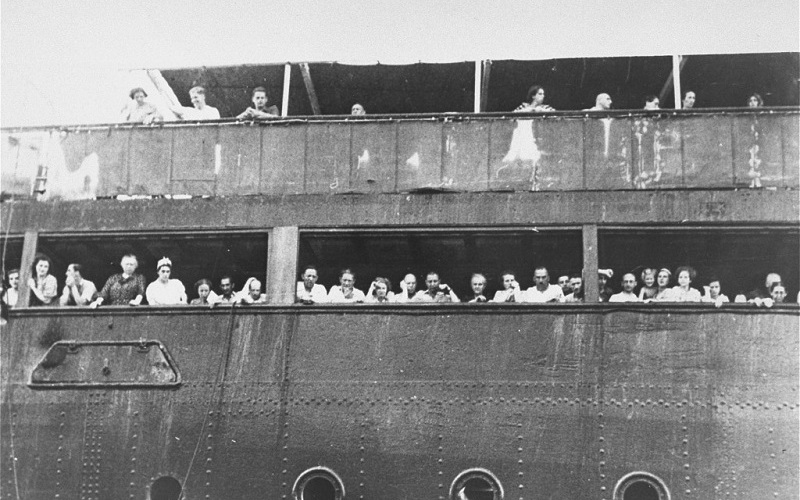 ATTENTION: Major social media outlets are finding ways to block the conservative/evangelical viewpoint. Click here for daily electronic delivery of The Stand's Daily Digest - the day's top blogs from AFA.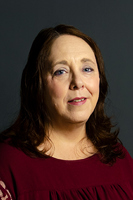 Joy Lucius
The Stand Writer
MORE
June 4 marks the 83rd anniversary of one of the saddest events of the Holocaust.
The tragedy really began on May 13, 1939, when the M.S. St. Louis, a German transatlantic liner carrying 937 passengers, left the port of Hamburg headed to Havana, Cuba. Most of the passengers were Jewish citizens of Germany or other Eastern European nations.
They were fleeing persecution that was no longer deniable after Kristallnacht on November 9-10 of the previous year. This Nazi pogrom came to be known as Germany's "Night of Broken Glass" because of the thousands of windows of Jewish synagogues, institutions, homes, and businesses that were destroyed across Germany.
The night resulted in hundreds of deaths, arrests, and deportations to ghettos, prisons, and concentration camps throughout the Third Reich. In essence, the Night of Broken Glass was intended to be the beginning of the end, the official starting point of the total annihilation that Hitler and his henchmen were methodically planning for all Jews.
After Kristallnacht, it was almost impossible to not see and believe the proverbial writing on the wall: It was time to flee. Jewish citizens with money and/or family in other countries began to diligently look for a way out of their homeland as soon as possible.
People applied for visas to these havens of freedom, places like the United States, Canada, and even smaller countries in Central and South America. But the immigration lines were long, the application process was daunting, and these countries refused to enlarge their immigration quotas. They simply could not or would not face the ugly truth of what was taking place in Germany.
And even though many European Jews had been granted visa numbers for America, it would be months or years before that number came up. Getting out of Nazi Germany would take time, a precious commodity that Jewish families in Europe did not have.
Amazingly, the small island nation of Cuba openly offered asylum to Jewish immigrants, but that asylum came with a very high price tag. Families sold and bartered everything they had to pay that price because time was running out.
On top of that expense, hundreds of desperate Jews somehow managed to buy passage aboard the M.S. St. Louis. They gladly boarded the St. Louis, with their Cuban landing documents and American visa numbers in hand. And for two weeks, it seemed as if they had left all their troubles behind.
It was a luxurious voyage for the passengers, some of whom had even been recent political prisoners in Nazi camps. The food was abundant and delicious, more than most of the passengers had seen in months. The only negative note of the trip was the death of an older Jewish man who had been in poor health for some time, leaving 936 passengers on the voyage.
In fact, the trip was a true respite for the Jewish passengers. With over 200 children on board, the swimming pools and recreational areas of the St. Louis were welcome adventures, treats many of the children had never experienced. For the children and their parents, there were parties and dances, times of celebration, joy, and hope.
But that hope was short lived when the excited passengers arrived at the port of Havana on May 27, 1939, and were denied disembarkation. A ticking timebomb of political money-making schemes had finally exploded right before the arrival of the St. Louis.
One particular Cuban official was secretly amassing a personal fortune extorting Jewish immigrants. No one had really cared about his immoral crimes until the numbers of refugees had grown too large – as had the controversy and prejudice surrounding the Jewish immigrants.
When the corruption came to light, resignations were given, new laws were passed, and the problem was solved – except for the 936 souls stuck out in the harbor awaiting the refuge they had paid for.  
For an entire week, the German ship sat outside the perimeters of the Cuban port, awaiting entry. During that time, one passenger jumped overboard, hopeless enough to chance death rather than go back to Germany. His act of desperation brought the number of St. Louis passengers to 935.
For entry, Cuba now demanded a $500 bond per passenger, but even with help from the U.S. Jewish Joint Distribution Committee (JDC), the exorbitant $453,000 could not be raised in time. Despite diplomatic negotiations and pressure from various politicians, members of the press, Jewish groups, and family members, the Cuban government could not be swayed.
In the end, only 28 St. Louis passengers were allowed to disembark, including four Spanish citizens, two Cuban nationals, and 22 Jews with valid U.S. visas. The other 907 travelers were officially denied entry to Cuba on June 4, even though every single traveler aboard the ship had paid dearly in advance for government landing documents. 
The St. Louis was forced to leave Cuban waters, but Captain Gustav Schroeder knew what awaited his Jewish passengers upon return to Germany. He refused to give up.
Instead, Schroeder slowly steered his ship as close to the shores of the United States as possible, begging for American or Canadian intervention. Even though passengers could see the lights of Miami, no asylum was given, even after several desperate calls were made to President Franklin D. Roosevelt.  
By June 6, all hope for any North American aid was lost, so the St. Louis headed for Europe. Thanks to continued diplomatic interventions by Captain Schroeder and the JDC, four nations eventually offered sanctuary to the remaining passengers: England, the Netherlands, Belgium, and France.
Of those four countries, England alone remained free from total German occupation over the next five years. Subsequently, 254 passengers from the St. Louis died during World War II, many murdered in Nazi concentration camps. 
Now, as I remember that fateful June 4, I think of the potential lost in those 254 deaths. The potential for future families, future achievements, and future love. Think about it. What did our world lose in those 254 souls? Not to mention the other 11 million men, women, and children lost in the Holocaust.
The truth is, you and I will never know all that was lost, not really. But we can know who was lost.
In fact, for months, I have been researching each of the children up to the age of 18 who were listed as passengers on the St. Louis. I have learned their names, looked at pictures of their faces, and read family stories of their personalities.
They have become very real to me – because they really were someone else's precious, treasured children. In fact, they were so loved and cherished that their parents, grandparents, aunts, and uncles sold all they owned to offer them a chance for life and freedom.
At some point, perhaps God will allow me to write a book about some of these children, to share with you just exactly who they were and who they could have been.
Until that time, I just wanted to stop and remember a beautiful, sunny June day 83 years ago when we forgot who those children were.
Please Note: We moderate all reader comments, usually within 24 hours of posting (longer on weekends). Please limit your comment to 300 words or less and ensure it addresses the content. Comments that contain a link (URL), an inordinate number of words in ALL CAPS, rude remarks directed at the author or other readers, or profanity/vulgarity will not be approved.