Friday, June 2, 2017 @ 4:33 PM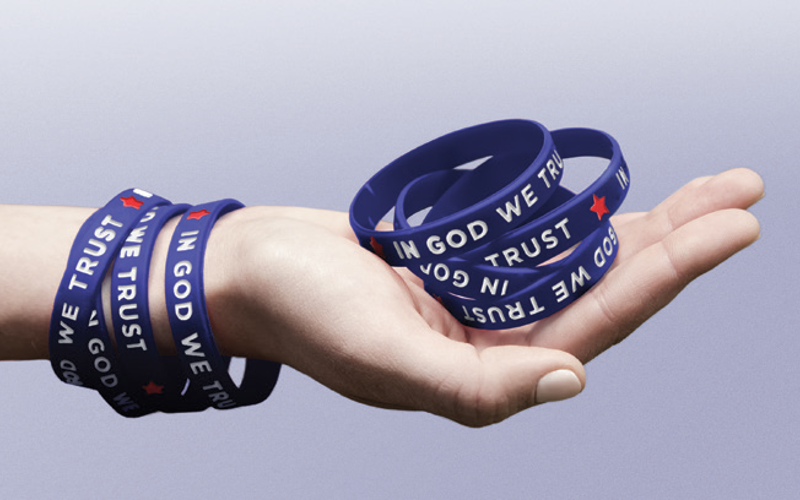 It more than a wristband, it's a message of hope
Over the next 12 months and in celebration of our 40-Year Anniversary, American Family Association will encourage Americans to embrace and celebrate the national motto because it's the perfect expression of our hope for the nation.  
 We invite you to join our celebration now by taking these three actions:
As a gift from AFA, request your free "In God We Trust" wristband. These wristbands are a unique way to bear witness to neighbors, co-workers, or the person behind the counter of a local fast food restaurant that He is real. If the person likes the wristband – give it away!                 
In honor of AFA's 40th Anniversary,

 

order a quantity of wristbands to share with family, friends, church and at public events like Independence Day celebrations.
Invite a friend to join AFA's 40th Anniversary celebration by forwarding this email and sharing our Anniversary Page on social media.   
For the last four decades, AFA has fought against every inch of encroachment by the secular humanist progressive movement. From the early years when AFA Founder Don Wildmon clashed with network executives over violent, profane, and filthy TV shows, to current threats to the safety of women and children in the bathrooms of Target, AFA has had a clear understanding that these conflicts were skirmishes in a larger war.
And it is a war – a war over God.
At its root this cultural division is all about the existence and authority of God in our personal and national lives. That's why – while we still can – AFA is encouraging Americans to unite under the banner of our national motto, "In God We Trust."
May God bless you and your family during this wonderful time of year as we look forward to the Fourth of July! Request your free wristband today!