Thursday, June 28, 2018 @ 11:06 AM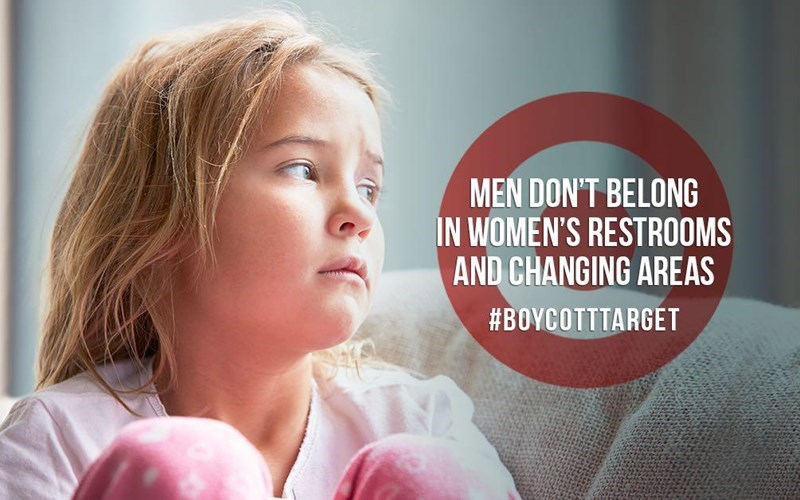 Police: Man took pictures of women in Target changing room
While Target remains steadfast in allowing men to enter women's dressing and restrooms, the number of victims of sexual crimes occurring in its stores continues to rise.
Last week, in a Detroit, Michigan area Target store, police say two sisters caught a man reaching over their dressing room door and taking pictures of them with his cell phone.
No Target employee questioned the man or attempted to stop him from entering the women's restroom because Target's official policy allows men free and unrestricted access. This policy has resulted in over a dozen crimes being committed by sexual predators taking advantage of it.
To make things worse, the local television station reported the suspect is accused of doing the same thing earlier that day at the Target in Auburn Hills.
As we have stated many times, our worries stem from both the real and potential threat that predators and voyeurs, or anyone with evil intentions, would take advantage of the Target bathroom policy to harm women and children - and we have plenty of incidents to show that they have.
AFA has outlined just 10 examples that show why Target should immediately rescind its dangerous policy and keep men out of women's bathrooms and dressing rooms. As long as Target continues to allow men free and unrestricted access into women's dressing rooms and restrooms, these sexual violations against women and little girls will continue to occur.
TAKE ACTION
There are still people you know who are unfamiliar with Target's dangerous policy. Will you help spread the warning and let your family and friends know about the Target boycott?
Forward this information to friends and family. Invite them to sign the boycott pledge at www.afa.net/target.
Call Target headquarters at 612-304-6073 and personally let them know you are boycotting their stores.
Voice your concerns on Target's Facebook page.
Support our ongoing efforts to promote the Target boycott. Make your tax-deductible donation today!