Thursday, May 31, 2018 @ 10:37 AM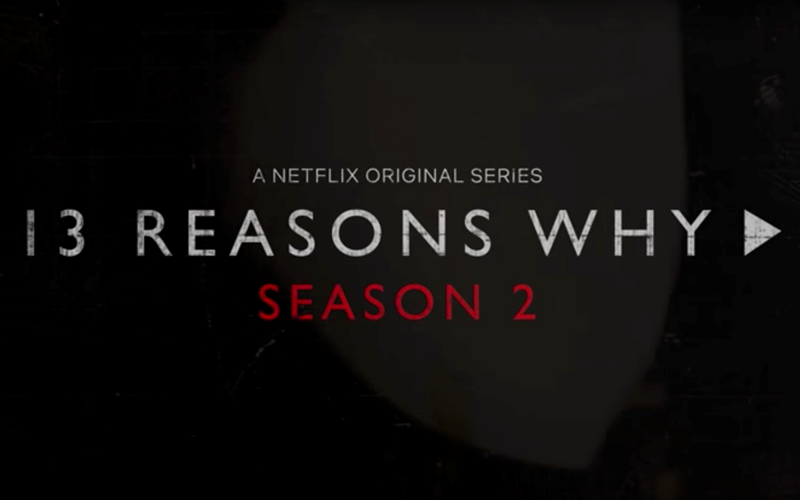 The most disturbing thing on TV. Your children are the target audience.
Despite pleas from pro-family groups to cancel the second season of the original Netflix series 13 Reasons Why, it was released May 18. All 13 hours of it. At one time. For the whole world to devour … or be devoured by. 
Season 2 is a continuation of the first season of the series that was based on a young adult novel by Jay Asher. Season 1 focused on the graphic suicide of teenager Hannah Baker who slits her wrists in a bathtub full of water. Her decision to end her life is explained through a collection of cassette tapes that she leaves behind blaming the people responsible for her death. 
Season 2 picks up months after Hannah's suicide, and characters are seen dealing with the aftermath of her death; a lawsuit and court case make up the overarching storyline. This time the focus is sexual assault, and suicide takes a back seat. But sadly the filth and gratuitous content from season 1 is only exacerbated in season 2. 
Both seasons have received mixed reviews – some praising the writers and creators for their efforts to address taboo topics and bring awareness to sensitive and relevant issues such as mental illness, teen suicide, substance abuse, and sexual assault while others are calling for the series to be removed from Netflix because of the detrimental effect it is having on young people and their families. 
Take, for example, the Bright family from Alabaster, Alabama. Fourteen-year-old Anna Bright committed suicide after binge-watching the first season of 13 Reasons Why. She patterned her suicide after Hannah Baker's. Bella Herndon and Priscilla Chiu, both 15-year-olds from California, also took their own lives after watching the first season, as did a 23-year-old Peruvian man who also left behind recordings similar to those Hannah left behind. 
More recently, a Florida mother spoke out blaming the series for her teen daughter's suicide attempt on Mother's Day. According to Fox News, "The teenager sent a video of her cutting herself … and reportedly complained that 'it's taking too long. … It's not like on 13 Reasons.'"
But if the reports of those deaths are not enough to convince you of the darkness and evil that enshroud this series, AFA's Rebecca Grace has written a compelling blog which exposes the dark, disturbing and demonic content found in season 2 of 13 Reasons Why.
Do all you can to help stop it. Join us in our efforts. Use your voice to be part of the solution, not your silence that ignores the problem.
If you haven't already, sign a petition to Netflix demanding the streaming giant pull both seasons 1 and 2 of 13 Reasons Why.
Learn more about the dangers of 13 Reasons Why. Read Rebecca Grace's cautionary blog on AFA's blog site, The Stand.
Share this alert with your family, friends and church members, especially those who have children at home.