Thursday, July 05, 2018 @ 04:17 PM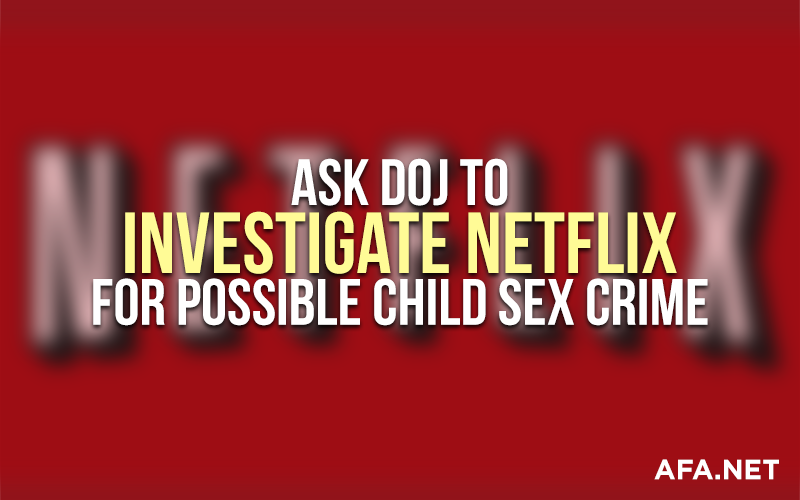 Netflix may be violating child pornography laws
Netflix is receiving public backlash for streaming a film with a scene that appears to be child pornography.
The film in question is an Argentinian movie called Desire that portrays a 9-year-old girl simulating sex with a pillow and includes close-up shots of her engaging face as a 7-year-old girl watches.
You can read an in-depth review of the scene from AFA here. Warning: The language used to describe the scene is graphic.
Department of Justice guidelines on child pornography state:
Notably, the legal definition of sexually explicit conduct does not require that an image depict a child engaging in sexual activity. A picture of a naked child may constitute illegal child pornography if it is sufficiently sexually suggestive. Additionally, the age of consent for sexual activity in a given state is irrelevant

 

any depiction of a minor under 18 years of age engaging in sexually explicit conduct is illegal.
At the minimum, this scene clearly inappropriately sexualized a child, and unfortunately, this is a trend since Netflix seems to increasingly embrace objectifying and degrading depictions of sex and sexual assault.
Take Action
Send an email directly to Department of Justice Secretary Jeff Sessions, urging his department to immediately open an investigation of Netflix for the distribution of child pornography in violation of federal law.