Wednesday, January 16, 2019 @ 8:23 AM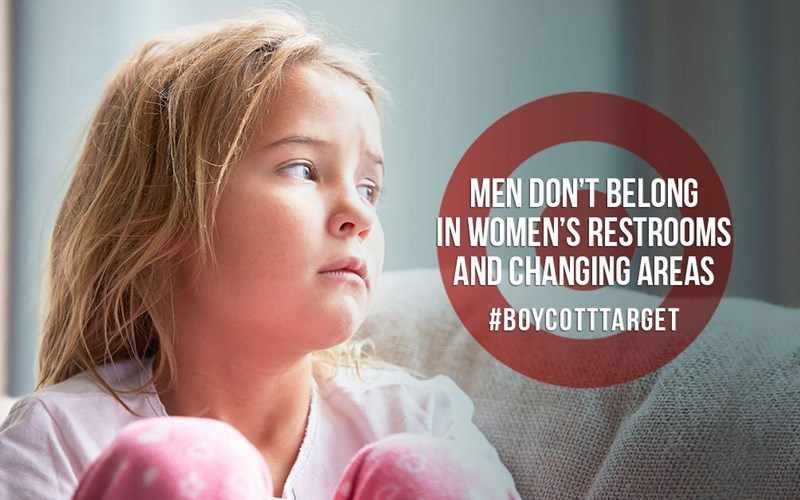 Take our short survey on the Target boycott now!
Over 1.5 million families have pledged to stop shopping at Target since it announced it would allow men to enter women's dressing rooms and bathrooms, putting women and children in danger of sexual assault.
Take our short survey on the Target boycott now!
AFA has made it clear since the boycott began that our worries do not stem from fear of the transgender community, but rather from the very real threat that predators and voyeurs, or anyone with evil intentions, would take advantage of the Target bathroom policy to harm women and children. And they have.
AFA has outlined just 10 examples that show why Target should immediately rescind its dangerous policy and keep men out of women's bathrooms and dressing rooms. As long as Target continues to allow men free and unrestricted access into women's dressing rooms and restrooms, these sexual violations against women and little girls will continue to occur.
Despite the dangers, Target has not budged on its policy, other than to state that family restrooms would be installed in stores not already equipped with them. That's not enough. Women's restrooms and fitting rooms still have an open door to potential predators, putting mothers, daughters, wives and children at risk.
Take our short survey on the Target boycott now!
There are still people you know who are unfamiliar with Target's dangerous policy. Will you help spread the warning and let your family and friends know about the Target boycott?
Forward this information to friends and family. Invite them to sign the boycott pledge at www.afa.net/target.
Call Target headquarters at 612-304-6073 and personally let them know you are boycotting their stores.
Voice your concerns on Target's Facebook page.
Support our ongoing efforts to promote the Target boycott. Make your tax-deductible donation today!