Friday, May 01, 2015 @ 03:45 PM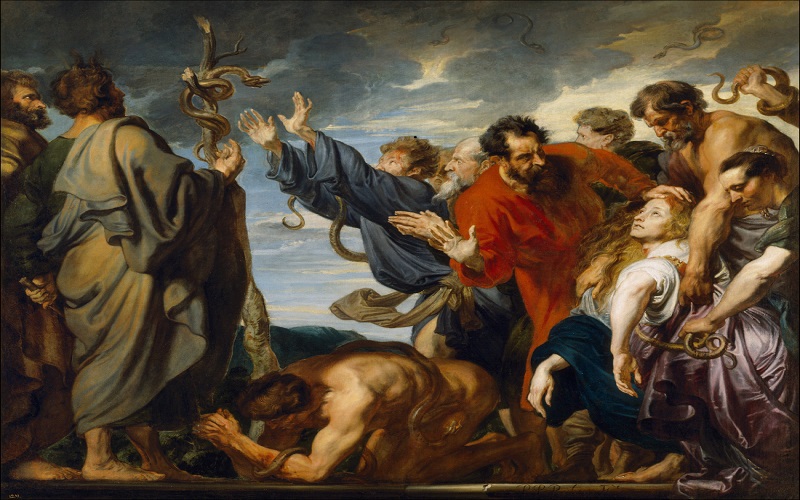 ATTENTION: Major social media outlets are finding ways to block the conservative/evangelical viewpoint. Click here for daily electronic delivery of The Stand's Daily Digest - the day's top blogs from AFA.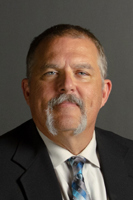 Dr. Ray Rooney, Jr.
Digital Media Editor
MORE
"we loathe this worthless food" (Numbers 21:5)
So I guess the Hebrews considered their daily portions from their former owners (the Egyptians) to be fine cuisine? 
It's hard to fathom that the above statement from the book of Numbers is talking about manna from Heaven.  They loathed manna?  They had been slaves their entire lives.  They had just been liberated.  Now they were complaining about the free food God was providing?  If you had never read about the Exodus and you happened upon this statement you would be unable to stop the first thought that came into your mind: "You can't be serious!"
The irony is that there are loads of churchgoers today who have no idea they are screaming the same thing to God!  In John 6:32-35 Jesus explained that He was the fulfillment of manna.  He said, "it was not Moses who gave you the bread from heaven, but my Father gives you the true bread from heaven…I am the bread of life" (verses 32 and 35).
Many of today's churchgoers want the sweet taste of praise and worship.  However, serve them up a heaping helping of cultural engagement or Christian activism and they virtually scream "We loathe this worthless food!" 
My question for all of those who rail on Christian activism is "How can you possibly fulfill the biblical mandate to 'Go into all the world and proclaim the gospel to the whole creation" (Mark 16:15) without shining the light of Jesus Christ into a darkened culture?"  Can you really tell someone that God's plan for their life and marriage is sexual purity in the midst of a culture that is sexually debauched without explanation?  Can you explain the will of God without talking about obedience?  Can you paint an exquisite picture of Heaven and leave out hell? 
For that matter how about the biggie?  How does John 3:16 make any sense at all without describing a world/culture that is immersed in sin?  God so loved the world that He sent His only Son to die so that people might not perish but be given eternal life?  Why did Jesus have to die on a cross?  The world?  What does the world have to do with anything? 
You see, there is no way around revealing darkness.  Look around, my Christian friends.  This world and our culture is telling you to sit down and keep your mouth shut.  Over 30 states passed ballot initiatives or constitutional amendments that specifically defined marriage as an institution ordained by God between one man and one woman.  Judges caught up in the fever of cultural political correctness struck them all down.  The Supreme Court of the United States of America seems poised to call homosexual marriage a God given constitutional right.  And the more the few evangelical Christian leaders and organizations are calling the culture to repent the more the cry from within the Church in America is "We loathe this worthless food!"
There seems to be no message coming from America's Christian pulpits (on the whole) about sin, darkness, evil, hell, or Satan.  Consequently, salvation becomes a moot point.  Jesus/Christianity/church has become something to add to your life to fulfill your quest for happiness.  And happiness cannot be attained or achieved by making others feel bad about their chosen sinful lifestyle(s).
For so many, happiness only comes when they are made to feel better about themselves.  Not by dredging up uncomely or unsavory things in the world, the culture, or other people living in demonic oppression!
So, when it is pointed out that Jesus told the woman caught in adultery to "go and from now on sin no more" (John 8:11) the hue and cry goes up "We loathe this worthless food!"  When it is brought up that the Apostle Paul asked the pointed question "Do you not know that the unrighteous will not inherit the kingdom of God?" and then proceeds to specifically name the sins that make a person unrighteous (1 Corinthians 6:9-10), once again, the response from many in the Church is "We loathe this worthless food!"
"Abstain from every form of evil" (1 Thessalonians 5:22). "We loathe is worthless food!"
"Take no part in the unfruitful works of darkness, but instead expose them" (Ephesians 5:11).  "We loathe this worthless food!"
"[W]hoever wishes to be a friend of the world makes himself an enemy of God" (James 4:4).  "We loathe this worthless food!"
"Jesus Christ is the same yesterday and today and forever" (Hebrews 13:8).  "We loathe this worthless food!"
"Therefore a man shall leave his father and his mother and hold fast to his wife, and they shall become one flesh" (Genesis 2:24 & Matthew 19:5-6).  "We loathe this worthless food!"
On and on it goes in the American church.  Any passage of the Bible that hints at opposing the forces of darkness or confronting the unapologetic practice of sin and almost immediately the cry goes up: "We loathe this worthless food!" 
Those who prefer only to read and live by the softer parts of Scripture are heading straight into the twin headlights of a tractor trailer.  Back in Numbers 21 the statement that immediately follows "we loathe this worthless food" is this: "Then the Lord sent fiery serpents among the people, and they bit the people, so that many people of Israel died" (Numbers 21:6).  The same God who unleashed hell on earth on behalf of the oppressed Hebrews against Pharaoh and Egypt sent snakes to bite and kill those same Hebrews!
"Man shall not live by bread alone, but by every word that comes from the mouth of God," said Jesus in response to Satan's admonition to prove He was the Son of God by turning rocks into bread.  The Word of God.  Be it the inscriptured word or the Incarnate Word it is manna from Heaven.  Take the part(s) you don't like out by saying, "we loathe this worthless food" and don't then wonder why you are being bitten by fiery serpents.
Have you been watching the news lately?  Whether its naïve churchgoers who think they are fully obeying the Word of God by staying in their places of worship singing praise music or Christians agreeing with homosexual activists that God made them that way and wants them to marry, the cry from earth to Heaven is "we loathe this worthless food!"  And the snakes are biting.
If you go back and read the rest of the story in Numbers 21 you will see that when the people acknowledged their sin of complaining about the manna and asked God for mercy, He told Moses to put a bronze serpent on a pole.  Whoever was bitten could then stand before the pole and look at it and their snake bite would not be fatal. 
One sentence before what is considered to be the most famous verse in the Bible (John 3:16) Jesus said, "And as Moses lifted up the serpent in the wilderness, so must the Son of Man be lifted up, that whoever believes in him may have eternal life" (John 3:14-15).  Imagine that.  Jesus likened His crucifixion to the time Moses put a bronze serpent on a pole to heal the people bitten by poisonous snakes because they complained that God's food wasn't fit.  Do you see the irony?
You don't like what the Word of God says about sexual immorality, homosexuality, repentance, original sin, creation, or anything else that doesn't suit your moral taste buds?  Then get ready for the snakes and be prepared to bow your knees in repentance before the Cross of Christ…or perish.
Please Note: We moderate all reader comments, usually within 24 hours of posting (longer on weekends). Please limit your comment to 300 words or less and ensure it addresses the content. Comments that contain a link (URL), an inordinate number of words in ALL CAPS, rude remarks directed at the author or other readers, or profanity/vulgarity will not be approved.