Monday, March 27, 2017 @ 10:33 AM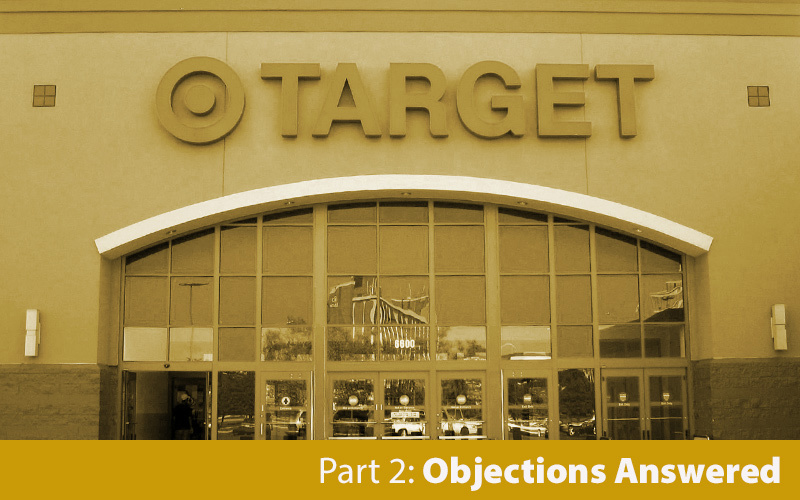 ATTENTION: Major social media outlets are finding ways to block the conservative/evangelical viewpoint. Click here for daily electronic delivery of The Stand's Daily Digest - the day's top blogs from AFA.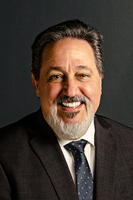 Ed Vitagliano
Executive Vice-President
MORE
Since it began in 1977, AFA has been known for its boycotts. However, some Christians believe such a tactic is, well, not very Christian. 
First, let me put forth a simple definition of what I mean by the word boycott. In its simplest form, a boycott involves the intentional withholding of money from a business of which you disapprove. It is usually used as an instrument of protest, persuasion, or even economic coercion. 
Now, here are some answers to the most common objections to boycotts: 
"The idea of boycotting is foreign to the Bible." 
Not really. Titus 2:12 tells us that the grace of God entered the world to bring salvation, but it also came "instructing us to deny ungodliness and worldly desires and to live sensibly, righteously and godly in the present age." 
Let me ask you this: Do you boycott pornography? Would you boycott a movie containing lots of foul language? Would you boycott a book if it advocated racism? Do you boycott illegal drugs? Some of you might boycott tobacco products or drinks containing alcohol. 
By definition you are intentionally withholding money from people who sell those things, right? By doing so, are you not expressing disapproval of those items? Then you're boycotting them. 
True, the above verse does not mention the word "boycott." However, Christians frequently make decisions about what it means to deny ungodliness and "live sensibly, righteously and godly" in this life. 
The apostle Peter said, "Beloved, I urge you as aliens and strangers to abstain from fleshly lusts which wage war against the soul" (1 Pet. 2:11). 
"But those verses deal with the process of sanctification. Boycotting is usually a public statement that attempts to coerce companies to change their practices." 
Yes, but your assumption is that attempting to coerce changes in company practices is not biblical simply because it is economic coercion. Do you have a problem with political coercion? For example, you don't object to the fact that laws have been passed outlawing sex trafficking, do you? That's coercive. You don't object to the U.S. Supreme Court ruling in 1954 (Brown v. Board of Education) that outlawed segregation in schools, do you? That's judicial coercion. 
I am assuming you don't object to such political and judicial coercion. But then why object to economic coercion? What's so different about that? 
"But coercion is attempting to force companies to agree with AFA and act all Christian." 
No, we are asking companies to do what's right in God's eyes. This has nothing to do with a company CEO going to heaven or putting a cross above the company logo. 
Even sinners can be instructed in how God expects them to live. Take the example of civil governments. Romans 13 states that God established governments, and that means all governments, even those in pagan nations. This passage makes it plain that the institution of government praises what is good and punishes what is evil (vv. 3-5). Obviously, this means that governments influence citizens toward right behavior and restrain wickedness. Less evil is better, right? 
If we would vote for a government to do what is right, even when it's using its coercive power, what's so objectionable to using our spending money to tell companies we disagree with what they're doing? We are simply pointing them toward what is right, just as a government has the authority before God to do so. 
This was the success of the Civil Rights Movement – and the 1955 boycott of the bus company in Montgomery, Alabama, that helped trigger it. People began to ask questions, and Christians – most notably, of course, Dr. Martin Luther King Jr. – explained the evils of segregation from a biblical perspective. Was this wrong? No, of course not. 
In any case, AFA merely asks companies to remain neutral on controversial cultural issues. We aren't asking them to side with us on abortion, for example, but we are asking companies not to fund Planned Parenthood. We aren't asking businesses to uphold the biblical model of natural marriage, but we are asking companies not to give money to gay activist groups that call Christians bigots. 
"Jesus never addressed the sins of the world. He only rebuked God's people for their hypocrisy." 
This is utter nonsense because while Jesus certainly did rebuke hypocrisy, He also announced the judgment of nonbelievers. 
In John 3:18, Jesus said those who did not believe in Him have "been judged already." Why? Because "men loved the darkness rather than the light; for their deeds were evil" (v. 19). 
Of course, it is true that Jesus only rarely addressed the nations outside Israel. That is because in His earthly ministry He made it clear that He "was sent only to the lost sheep of the house of Israel" (Matt. 15:24), not to the pagan world. 
For the most part, Jesus assigned to the church the task of confronting the world with its own sin. In fact, it is part of the Great Commission "that repentance for the forgiveness of sins should be proclaimed in His name to all the nations, beginning from Jerusalem" (Luke 24:47). 
Christians are called to warn unbelievers that "the wrath of God comes upon the sons of disobedience" (Eph. 5:6). Is there something wrong with indicating to sinners what exactly constitutes their disobedience? 
There are many ways for the church to carry out this assignment. AFA believes boycotts are one of those ways. For example, when AFA initiated a boycott of Movie Gallery more than a decade ago, it was triggered by the company's practice of renting and selling hardcore pornographic videos. 
Is it wrong for Christians to stand publically against the dissemination of pornography, with its malevolent power to corrupt the heart and destroy marriages and families? On the other hand, if it's right to take that stand, why can't Christians choose a boycott as the means? 
"But when you boycott, you're punishing a business. That's not very Christian." 
Consumers make decisions every day that create winners and losers in the marketplace. One of the rules of the business world is that it is the responsibility of a company to keep customers happy. That is how they stay in business. 
If a company produces an inferior product or if a business offends the consumer, the company – and it alone – must accept responsibility for the resulting drop in sales. 
It seems rather ridiculous that people have no problem when a Christian refrains from eating at a fast-food establishment because it has crummy hamburgers, but when that same Christian boycotts a company because it promotes rebellion against God, the critics go ballistic. 
"Not all of your boycotts have affected the targeted companies' bottom lines. Therefore, your boycotts often fail." 
That's confusing the means with the end. The fact is AFA does not primarily call for a boycott in order to hurt a company's pocketbook. This is why AFA goes out of its way to target huge corporations, not the mom and pop grocery store on the corner. Disney. Pepsi. Ford. Home Depot. Such behemoths are often impervious to financial damage from boycotts – and AFA knows it. 
We have had some tremendous successes with the use of boycotts, as the current effort against Target demonstrates. Some of our boycotts were actually settled behind the scenes and thus could not be publicly touted as victories. And some of AFA's boycotts met with far less success on the financial level. 
Then why call the boycott? AFA uses the pocketbook to accomplish two things: (1) Get the attention of the offending company in order to start a dialogue with the decision makers; and (2) get the attention of the public in order to begin a dialogue with our neighbors in the community over the main issue of contention. 
In that sense, a boycott can never fail if we can accomplish those two things. 
Support AFA's social media campaign to reach 1.5 million signers of the Boycott Target Pledge by the end of April. Sign the pledge here.
Please Note: We moderate all reader comments, usually within 24 hours of posting (longer on weekends). Please limit your comment to 300 words or less and ensure it addresses the content. Comments that contain a link (URL), an inordinate number of words in ALL CAPS, rude remarks directed at the author or other readers, or profanity/vulgarity will not be approved.