Monday, March 20, 2017 @ 11:12 AM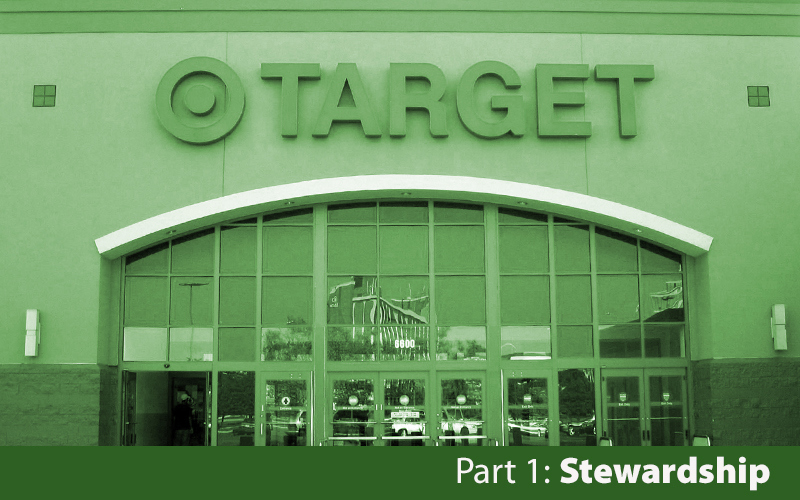 ATTENTION: Major social media outlets are finding ways to block the conservative/evangelical viewpoint. Click here for daily electronic delivery of The Stand's Daily Digest - the day's top blogs from AFA.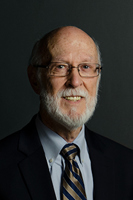 Randall Murphree
The Stand (Print) Editor
MORE
Boycotts are one of those things that seem to evoke strong feelings in some folks, both those who insist boycotts are nonsense, not fair, and non-productive, and on the other hand, those who stand firm on the principle that they are supporting a just cause when they boycott. And I stand firm with the latter.
It seems to me that boycotts have become politically incorrect on the stage of contemporary culture. Perhaps their impact has faded in recent years. I have no data to back that up, but you just don't often hear of boycotts anymore.   
Backing the boycott principle 
Through the three decades that I've been on the AFA staff, we have often been roundly ridiculed and royally roasted for boycotts we initiated. But the truth is, they were often an effective means of getting a company's attention. AFA still employs the tactic occasionally when corporate entities reject dialog and demonstrate any concern regarding the faith and family issues we hold dear.  
Many of our detractors charge that boycotting is not a good Christian witness. But for me, it has always been a simple matter of good stewardship. Where should I spend the money with which God has blessed me? I recently revisited one of my 2015 posts on The Stand, and I believe the principles are still solid. 
Here's the context for that post. In 2008, AFA initiated a boycott of PepsiCo because the company had made a $500,000 contribution to the Human Rights Campaign, arguably the nation's most influential radical pro-homosexual activist group.  
Fortunately, Pepsi changed its practices, and AFA ended the boycott in February 2010. But the Pepsi incident was a major skirmish in a culture war that still rages, and it has landed us where we are now, with the land's highest court declaring that gay marriage is a constitutional right. Subsequently, all manner of strange and insane policies are erupting in many corners of our culture. 
For example, Target retail chain executives decided in April 2016 that it's a wonderful and logical idea to open all their bathrooms to all people (women's bathrooms to men, and vice versa), thus facilitating anyone who's looking for easy access to prey (sexually) on women or children. Subsequently, AFA initiated a boycott. 
I understand Target's stock values have plummeted over the past year. But the company line is that the boycott has had no impact. They say sales have plunged because fewer people are coming into their stores. Hmmm. Have to think about that logic for a minute. 
Back to the Pepsi story 
Returning to the PepsiCo boycott as a context, here's what I thought then (in 2008 – and I still think it now):  
I had received an e-mail from a Christian lady who believed boycotts are not a valid means of defending moral values. Specifically, she disagreed with the AFA boycott of PepsiCo, largely because she had relatives working for Pepsi, and she feared they might lose their jobs. She agreed that a homosexual lifestyle is wrong, but thought a boycott hurts innocent people; thus we should never "judge" others.  
She suggested that boycotting is judgmental self-righteousness; I call it judicious, i.e. wise stewardship. Still, she raised a concern that deserved an answer. 
So I began to reflect on the countless times I've considered her position over my 25 years at AFA. In my response to her concern, I have five principles that I believe stand the test of time, principles that AFA has observed for decades.  
First of all, it is never my goal for a company to go out of business or for anyone to lose a job. Rather, I hope the company will change its offending corporate policy. Whether I'm boycotting a corporation that sells pornography, a network that disparages our Christian faith, or a company that celebrates a life-threatening and aberrant lifestyle, it is my first hope that the corporate entity will right its course and uphold moral standards.  
Second, at AFA, we do not judge individual persons or each one's inherent value in God's eyes. That's not our job. We do turn a biblical spotlight on poor corporate decisions that support an agenda with which we disagree. That is our job, being salt and light to a lost world. 
Third, how and where we Christians spend the financial resources God gives us is a matter of stewardship. That's a no-brainer. Should I purchase my daily paper at an adult bookstore because my cousin works there? Should I choose Target because a friend might lose his job?  
Fourth, a company's employees may, indeed, suffer when the company takes an ill-advised stand to support immoral lifestyles. But that isn't the fault of the consumer. One would think a chain such as Target would want to assure safety for the women and children in their stores. But no, they'd rather bend to the demands of the politically correct LGBT activist agenda. 
And fifth, the big picture would surely suggest that any loss suffered by one corporation would result in gain for other corporations – where, of course, other people's relatives are employed. Target has chosen to support perversion and immorality. Other companies choose differently.  
God's people have a choice, too – give God's money to Target or spend it elsewhere. A boycott is nothing more, nothing less, than judicious stewardship of the resources God has placed in our care. 
Support AFA's social media campaign to reach 1.5 million signers of the Boycott Target Pledge by the end of April. Sign the pledge here. 
Editor's Note: The above was adapted and updated from a May 3, 2015, post on The Stand. 
Please Note: We moderate all reader comments, usually within 24 hours of posting (longer on weekends). Please limit your comment to 300 words or less and ensure it addresses the content. Comments that contain a link (URL), an inordinate number of words in ALL CAPS, rude remarks directed at the author or other readers, or profanity/vulgarity will not be approved.