Monday, April 03, 2017 @ 01:23 PM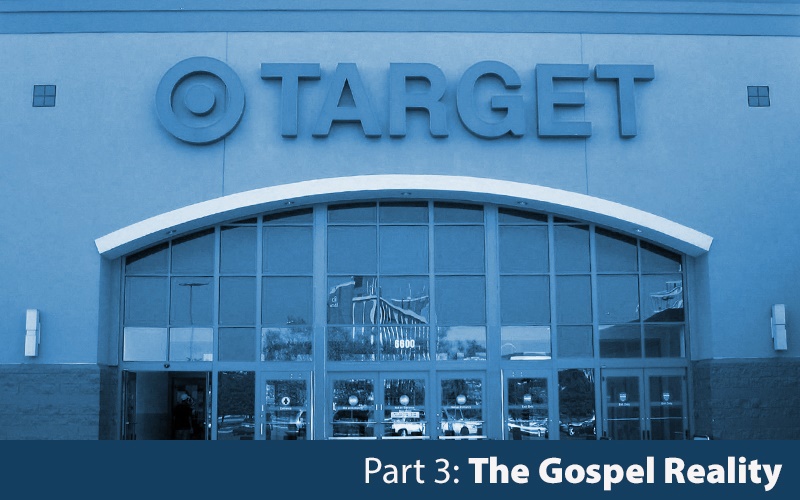 ATTENTION: Major social media outlets are finding ways to block the conservative/evangelical viewpoint. Click here for daily electronic delivery of The Stand's Daily Digest - the day's top blogs from AFA.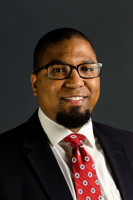 Abraham Hamilton III
General Counsel/Radio Host
MORE
A world-renowned former champion turned sideline philosopher once said, "Everyone has a plan 'til they get punched in the mouth." The champion philosopher is Mike Tyson. He described the reality that people sometimes fawn over wild-eyed ideas as long as they remain merely theoretical. But, those theories often crumble when they are confronted by reality.  
Perhaps that is why we are beginning to see prominent, committed secular progressives finding themselves in the weird space where they agree with Bible-believing Christians.  Target's transgender restroom and changing room policy presents one of those "theory folds in the face of reality" moments. 
The former ACLU director 
Maya Dillard Smith, former executive director of the ACLU of Georgia who has been a champion for the sexual deviancy agenda and all things progressive, found herself "principally and philosophically unaligned" with the ACLU due to its rabid support for public sex-neutral intimate spaces. She specifically argues now that transgender restrooms threaten women's safety. This position caused her ouster from the ACLU. 
Smith arrived at this position due to a Tyson-esque reality punch when she took her elementary school-aged daughters into a women's restroom. Shortly after, three men over six feet tall with deep voices entered the restroom. She explained her young daughters were frightened by the ordeal and concerned about their safety. They left the restroom asking lots of questions that Smith was ill prepared to answer. You can read more on her "enlightenment" here. That one restroom encounter was enough to force Smith to oppose something she previously supported…in theory. 
The radical feminist 
A self-proclaimed radical feminist and board chairperson for the Women's Liberation Front, Kara Dansky described the concept of "gender ideology," wherein the word "sex" is understood to embrace subjective mental identification preferences, as something much bigger than bathrooms. It is an all-out "assault on women and girls as a meaningful group" of people. Dansky argues that if "woman and girl" applies to anyone who proclaims himself or herself to be such, then you've effectively erased real women and girls from civil society. 
Dansky's concern became reality when the British Medical Association, the trade union for 156,000 UK doctors, instructed its members to call expectant mothers "pregnant people" instead of "pregnant women" to avoid offending transgender men. Read it for yourself here. You can also watch an interview with Dansky here. 
The liberal mommy blogger 
Then there's the self-described liberal mommy blogger Kristen Quintrall Lavin who had her Tyson moment when she was confronted by a real-life case of restroom stalking when a "very large, burly man in a Lakers Jersey" entered the women's restroom in Disneyland.  Read all about it here. Lavin said the stalker walked by each stall in the restroom: "You know, the stalls that have one-inch gaps by all the door hinges so you can most definitely see everyone with their pants around their ankles." His perversion gave him license, and every single woman in that restroom felt powerless to challenge him. 
Lavin explained further: "This notion that we're shamed into silence because we might offend someone has gone too far. There was a man in the bathroom. A man who felt entitled to be in the women's restroom because he knew no one would say anything."  Then, she poured out the truth that she had just been gut-punched with when she said, "I need to know its ok to tell a man who looks like a man to get the" heck out of the women's restroom." Lavin concluded by saying, "Gender just can't be a feeling. There has to be science to it." 
All of these women, self-described progressives and political leftists, were confronted by the self-evident truth that was instituted by God in the book of Genesis. They all conveyed the inestimable discomfort, social awkwardness, and debilitating fear that resulted when the theoretical panacea they once endorsed was confronted by biological and sociological reality. If we are to embrace and advocate for the gospel of Jesus Christ, we must hold the line on the anthropological history on which that gospel is based. Though the issues of human identity and sexuality are what are presented on the surface, compromise there implicates the gospel. 
Genesis 1:26-27 says God made humankind of two sexes, male and female. The very image of God, the Imago Dei, is conveyed in the complementary makeup of manhood and womanhood. Genesis 2:23-24 defines marriage based upon the complementary display of the imago Dei. Genesis 3 describes the entry of sin and death into the world, for which the only remedy is salvation through Jesus Christ. The social objectives of the sexual deviancy agenda proponents are nothing short of an attack on the authority of scripture and imminent necessity of the gospel. 
If "gender" is nothing more than a subjective mental construct that can be "transed" at will or whim, it is not merely a social issue. It directly contradicts Genesis 1:26-27 and instructs a society that the Bible is untrustworthy. The push to strip society of clear understanding of the complementary distinctions of manhood and womanhood is an outright rejection of Genesis 2:23-24. Should our society and our churches accept the assertion that Genesis 1 is unreliable and Genesis 2 is untrustworthy, we have laid the groundwork for the rejection of Genesis 3. The very fact that man is lost in need of a Savior is founded in Genesis 3.  
Ceding ground to "gender ideology" and to Target's restroom and changing room policy is not merely social surrender. It is gospel surrender. More than economics and liberty are at issue. Eternity hangs in the balance. 
Support AFA's social media campaign to reach 1.5 million signers of the Boycott Target Pledge by the end of April. Sign the pledge here.
Please Note: We moderate all reader comments, usually within 24 hours of posting (longer on weekends). Please limit your comment to 300 words or less and ensure it addresses the content. Comments that contain a link (URL), an inordinate number of words in ALL CAPS, rude remarks directed at the author or other readers, or profanity/vulgarity will not be approved.