Tuesday, April 24, 2018 @ 01:54 PM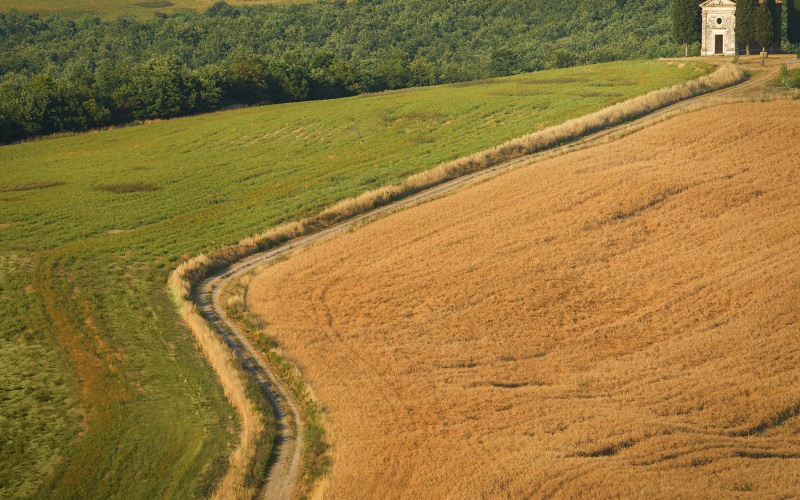 ATTENTION: Major social media outlets are finding ways to block the conservative/evangelical viewpoint. Click here for daily electronic delivery of The Stand's Daily Digest - the day's top blogs from AFA.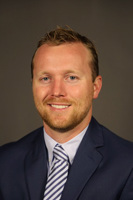 Walker Wildmon
Vice President of Operations
MORE
If you are a follower of Christ and keep up with the news in America, then you know that there is a divide within the evangelical movement. This divide is seen when it comes to how we, as believers, should approach the tough moral issues of our day. Issues such as homosexuality, illegal immigration, religious freedom, and civic engagement. One side of the spectrum tends to believe that sexual immorality is sinful and we should not accommodate such behavior. For the sake of discussion, let's call this side group A. The other side might view sexual immorality as unbiblical but they also think we should accommodate unrepentant homosexuals even to the point of participating in their homosexual "weddings" in order to display "compassion." For the sake of discussion I will call these folks group B.
Group A believes that illegal immigration must be stopped, even if it means building a border wall, and that those who are here illegally should be deported. Group B doesn't view illegal immigration as a problem per se and they view building a wall as hateful and uncompassionate. They also believe that the government should not deport illegal immigrants, especially women and children.
Group A believes that private business owners should be able to operate their business in accordance with their Christians beliefs. Group B believes that in order to show "compassion," Christian business owners must set aside their beliefs. For example, group B would say that a Christian baker should bake and decorate a cake for a homosexual "wedding" despite the fact that homosexuality is revealed in Scripture as sinful and participating in such a ceremony would mean engaging in sin.
Group A views voting and civic engagement as a duty and responsibility. Group B views voting and politics as a dirty business and looks down on Christians who get heavily involved in such.
If you've kept up with my writings then you know that I fall within group A.
Dr. Robert Jeffress of First Baptist Church in Dallas had a few thoughts on this divide and particularly his view of group B whom he calls the evangelical "elites." Here's what he had to say in a recent interview on American Family Radio: 
What you're seeing is the divide between these 'evangelical elites' who continue to resist President Trump's policies and the vast majority of evangelicals in the pews who swept him into office and continue to support him," he said. In fact, Jeffress says it's the never-Trump evangelicals who have left their core theology behind. "What it comes down to is the 'evangelical elite' really don't embrace these values," said Jeffress. "They are more concerned about fixing the problem with DREAMers than they are about protecting the life of the unborn. Or when it comes to Israel, they are much more concerned about the plight of the 'poor Palestinians' than they are of protecting the Jews' right to inhabit that land God gave them." He didn't stop there: "And when it comes to religious liberty, [if] you talk to these evangelical elites privately [you'll find] they really do believe those Colorado bakers ought to be forced to bake that wedding cake for a gay wedding." Jeffress told the radio host that President Trump is "the most pro-life, pro-religious liberty, pro-Israel president in history. 
A recent event at Wheaton College continued this divide amongst evangelicals. An invite-only event attended by evangelical "leaders" was held in recent weeks where the topic was evangelicalism in light of a Donald Trump presidency. What stood out is that this wasn't a diverse group meeting. This was a gathering of the elites, as Dr. Jeffress calls them. As a matter of fact an event organizer, Darrell Bock, executive director of cultural engagement at Dallas Theological Seminary, was asked whether any leaders who support president Trump would be invited. Here an excerpt from the Christian Post: 
When asked if any of the evangelical leaders who have advised the administration were invited to the discussion next week, Bock simply said that they are "not involved in our discussions yet." CP also asked [Doug] Birdsall if any of the evangelical leaders with informal advisory roles in the administration had been invited. Birdsall said he didn't really know who those evangelical leaders were except for Jerry Falwell Jr., Franklin Graham, Paula White and Robert Jeffress. "I have been in touch with two of their offices with a desire to engage in a meaningful conversation," he claimed, adding, "I don't think they are globally perceived as evangelical thought leaders by virtue of what they have written or by virtue of the values that are reflected in their public statements." (Emphasis mine) 
After reading this, is it any secret as to who is driving this divide between evangelicals in America? It's folks like Bock who claim that Dr. Jeffress and Franklin Graham are not evangelical thought leaders. Don't let these elites fool you into thinking that they are non-partisan, pious, evangelical leaders who are just trying to innocently heal the divide among Christians in America. No, these folks are pouring gasoline on an already divided church.
To add to this, an attendee of the Wheaton College event, Bishop Claude Alexander, reportedly said, "How could white Christians mourn the deaths of the Charleston Nine but politically support a presidential candidate who appeals to the ideology held by the Charleston murderer?" According to the same reporter, another attendee, Chicago pastor Charlie Dates said: "American evangelicalism has not been able to separate itself from the perks of white supremacy." According to these two "leaders," Christians who support President Trump support a racist candidate and the evangelical church in America is full of white supremacists.
What the evangelical elites don't understand is that they are the ones driving the divide among evangelicals basing their tirade on a false premise. That being that President Trump and anyone who voted for him is racist, hates illegal immigrants. These are the lies that are repeated by the mainstream media, socialists, and Democrats. Apparently, the evangelical elites have bought into those lies as well.
Being against illegal immigration does not make one uncompassionate. Actually, it is a sign of compassion as it demonstrates a great concern for the millions of legal immigrants who have been waiting in line for years.  Promoting the legal immigration system is the right and compassionate thing to do.
President Trump and Christians who support him are not racist nor does our ideology appeal to those who are racist. As a matter of fact, there is no factual basis for such a claim. Some say that nationalism is racism. This too is not true. Loving the America that God helped our Founders to establish and wanting to maintain our Constitution and law and order is not racist.
If the evangelical elites genuinely care about healing the evangelical divide then they'll stop holding echo chamber meetings and begin meeting with those of us they disagree with so that we can freely and openly discuss our differences be they theological or political or both.
Please Note: We moderate all reader comments, usually within 24 hours of posting (longer on weekends). Please limit your comment to 300 words or less and ensure it addresses the content. Comments that contain a link (URL), an inordinate number of words in ALL CAPS, rude remarks directed at the author or other readers, or profanity/vulgarity will not be approved.